Rafael Nadal News: How Rafa Has Faired At The Australian Open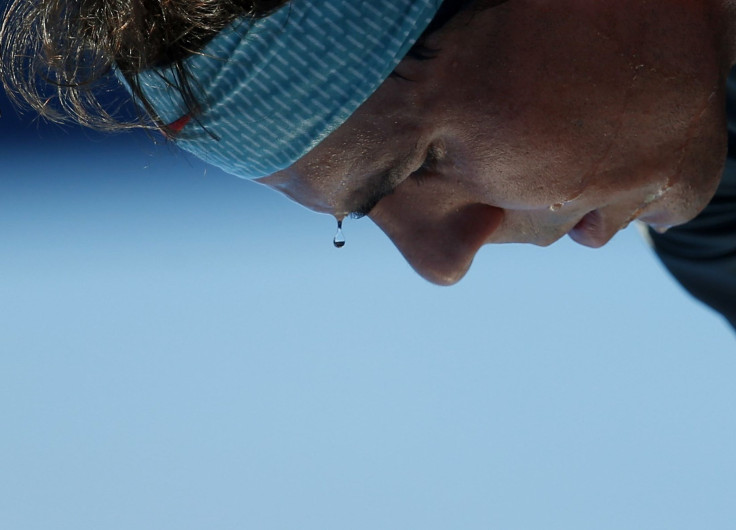 Rafael Nadal ended his 2014 season prematurely, opting for minor surgery rather than competing in the ATP World Tour. By most players standards, capturing a ninth French Open title and appearing in the Australian Open final would be considered a major accomplishment.
Yet Nadal, 28, has set the bar so high for himself that supporters and critics tend to judge him on a much harsher and steeper curve. He finished with the No. 3 world ranking and a 48-11 overall record with four singles titles this season, a huge decline from the 75 victories and 10 titles he claimed in 2013.
But the Spaniard has the chance to once again cast aside any criticism that he's a one-surface and injury-prone player, starting with the Australian Open on Jan. 19 in Melbourne.
"Now I have a month to prepare for the 2015 season, and that's my goal," Nadal told CNN in November, shortly after his recovery from appendix surgery. "I'm going to work as much as I can, hope to be healthy for that. If I am healthy, I am confident that I can come back strong again."
If history is any indicator, a strong showing in Melbourne has provided mix results for Nadal. In 2009, he reached and won in the finals, beating Roger Federer in a five-set thriller, but suffered his first career and only defeat at Roland Garros five months later.
In 2012, Nadal returned to the Aussie finals, falling to Novak Djokovic for the third straight time in a slam final. He would claim the seventh French title of his career later in the season, but soon after succumbed to a debilitating knee injury.
This year proved to be Nadal's best, following a deep run in Melbourne. He nearly out-gunned Stanislas Wawrinka in the finals, and beat Djokovic for the second time in two slam finals in the French. Nadal missed spurts of the year due to back and wrist injuries, as well as the appendicitis that required surgery, but none were nearly as serious as the knee injuries that affected his speed and agility.
With no slams on the line, and the precedent already set with his stellar 2013, Nadal opted to shut down early. Clearly, Nadal saw the bigger picture of what an extra month of rest could do for his play next year.
With the extra time off, Nadal can also improve a hard-court slams record that isn't too far off his exceptional play on clay. According to the ATP's official site, Nadal's won 333 hard court matches, 15 better than on clay, for a .778 winning percentage in majors.
More tournaments are played on hard court, but clearly Nadal is capable of dominating opponents not only on clay. He's already the greatest clay court player in history, with a .930 winning percentage, but Nadal can further his strong play on hard court with a victories in Australia and, assuming he's healthy, a third title at the U.S. Open.
© Copyright IBTimes 2023. All rights reserved.