Rainn Wilson Drops Vine Star Curtis Lepore After Internet Backlash Over Rape Allegations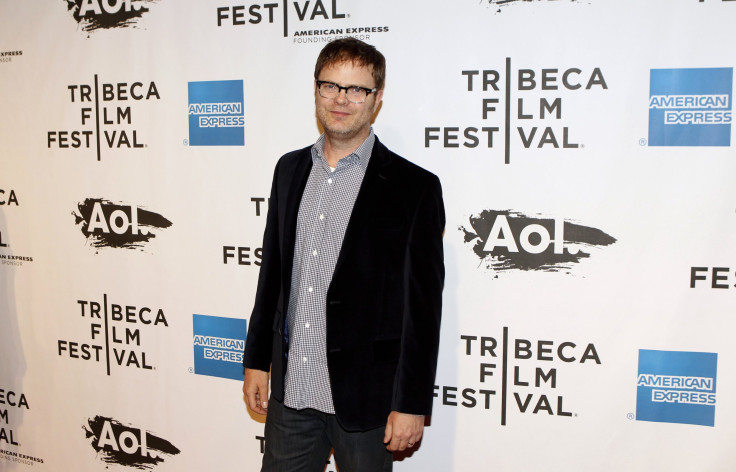 Rainn Wilson has announced a television project with his production company SoulPancake, creating "Hollywood And Vine," a half hour comedy starring five popular Vine users: Curtis Lepore, Jerry Purpdrank, Lele Pons, Simone Shepherd and Christian DelGrosso, Deadline reported. However, Wilson was quickly faced with backlash from fans who knew about Lepore's rape charges. The backlash seemingly forced Wilson to drop Lepore from the project.
Lepore is a Vine user with 6.3 million followers. He is known for six-second comedic videos and his relationship with Jessica Vazquez, known to her 3.4 million Vine followers as Jessi Smiles. They met over Vine and flirted publicly on social media before meeting in person Aug. 4, 2013, New York Magazine reported. The meeting was an event in Washington Square Park with hundreds of fans, an appearance from Nev Schulman of MTV's "Catfish" and a live band.
Vazquez alleges the relationship quickly went south while she was visiting him in California later that month. "The new couple had broken up earlier during her trip, but then she reportedly suffered a concussion, Lepore offered to keep her company, and Smiles told the Los Angeles police he raped her while she was asleep," New York Magazine reported.
Lepore was arrested in October 2013 and released on $100,000 bail, T-MZ reported. He pleaded not guilty to the original rape charges. According to a tweet from Vazquez, he pleaded guilty to felony assault in a plea deal in February.
If he completes 24 days of community service and a year of counseling, the charges will be reduced to misdemeanor assault, TMZ reports. However, Lepore still denies raping his ex-girlfriend. He claims he took the plea deal so "this media frenzy would be over and [he could] move on with my life."
Many have not forgotten the incident. When Wilson and SoulPancake announced Lepore's casting, many fans took to Twitter to express their disgust.
Wilson announced the casting last Monday (Oct. 20) and Thursday (Oct. 23) he took to his Facebook to let fans know "we are carefully evaluating your concerns and taking them very seriously."
On Oct. 24, Wilson announced, "After much consideration, the decision was made with Curtis Lepore to part ways on SoulPancake's television project featuring Vine stars. We felt this was the best decision for everyone involved. We wish Curtis all the best in all his future endeavors."
No announcements have been made on whether "Hollywood And Vine" will replace Lepore with another popular Vine user.
© Copyright IBTimes 2023. All rights reserved.