Rampaging Elephants Terrorize Mysore
Wednesday, two elephants left their home in the Muttati forest and went on a frightening rampage through the streets of Mysore, India. The animals incited an early morning chaos in the city until zoo officials were able to tranquilize and move the elephants to a safer location.
However, before authorities could stop the elephants, one man was trampled to death. Additionally, one of the angry pachyderms repeatedly head-butted a cow.
This is not the first time there has been elephant-related destruction in the area. According to The Times of India, more than 100 people annually die in the Karnataka region due to elephant attacks. As urban development encroaches on the elephants' forests, more elephants have begun wandering into urban areas.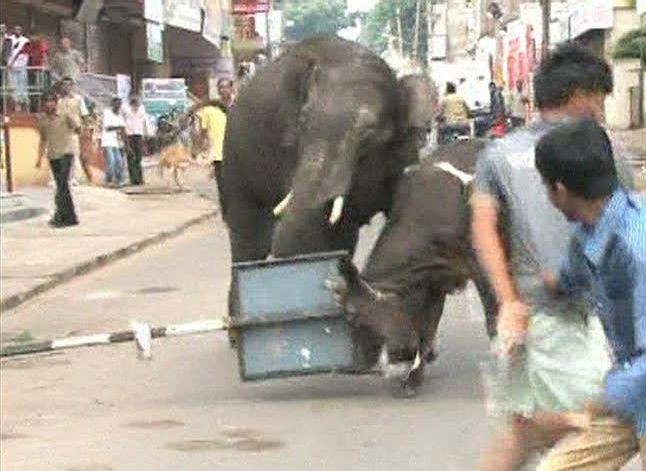 © Copyright IBTimes 2023. All rights reserved.