Rand Paul Blames 'Hatred For Trump' For FDA's Hesitance To Study Ivermectin, Hydroxychloroquine
Following the Food and Drug Administration's warning advising people not to take the horse dewormer drug ivermectin, Sen. Rand Paul, R-Ky., claimed the agency refused to study the drug as a COVID-19 treatment due to hatred for former President Donald Trump.
At a meeting Friday in Kentucky, Paul reportedly told constituents that the FDA was refusing to research drugs like ivermectin and hydroxychloroquine, an anti-malarial drug that was touted by Trump while he was in office.
"The hatred for Trump deranged these people so much, they're unwilling to objectively study it," Paul said.
"So someone like me that's in the middle on it, I can't tell you because they will not study ivermectin. They will not study hydroxychloroquine without the taint of their hatred for Donald Trump."
Paul reportedly spent a majority of the meeting criticizing mask and vaccine mandates. However, he did advise elderly people to get vaccinated but noted it was a personal choice.
"I think I'm in the middle ground of the vaccines," Paul said. "CNN invites me on all the time. They have announcers calling me an 'ass' on TV. Then they have doctors saying I'm thoroughly anti-vaccine. You heard me, I'm not against the vaccine. I've already recommended if you're at risk to take it. It's still your choice if it's a free country."
Paul's comments come after the Centers for Disease Control and Prevention issued an official health advisory warning of the consequences if someone ingests ivermectin.
"Clinical effects of ivermectin overdose include gastrointestinal symptoms such as nausea, vomiting, and diarrhea. Overdoses are associated with hypotension and neurologic effects such as decreased consciousness, confusion, hallucinations, seizures, coma, and death," the statement read.
Paul, who was an ophthalmologist prior to his career in politics, has pushed back against mask mandates and even had heated exchanges with infectious disease expert Dr. Anthony Fauci over the matter.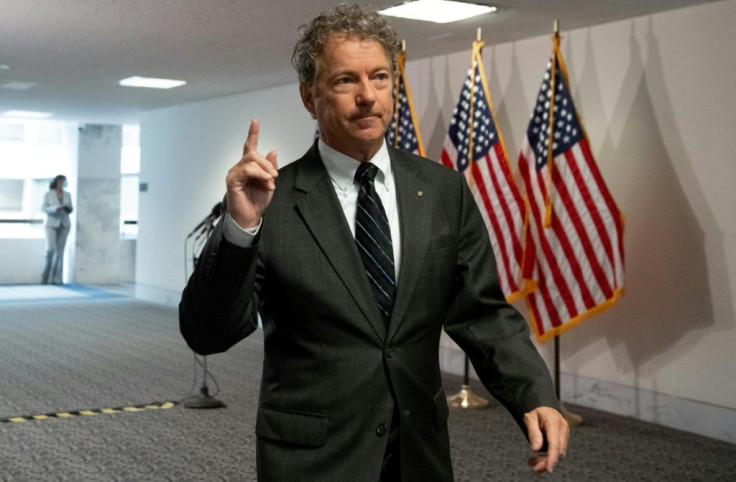 © Copyright IBTimes 2023. All rights reserved.
FOLLOW MORE IBT NEWS ON THE BELOW CHANNELS