Why Rand Paul Says Dr. Fauci Owes Children An Apology
KEY POINTS
Senator Rand Paul has sparked controversy by saying Dr. Anthony Fauci owes "every single parent and school-age child in America" an apology.
Paul and Fauci have clashed before over virus response
Twitter both mocked and praised Paul for the comment
Senator Rand Paul, R-Ky., sparked another wave of criticism Sunday by attacking Dr. Anthony Fauci, one of the public health officials leading the U.S. response to the COVID-19 pandemic.
Paul and Fauci have a history of conflict, exacerbated by conservative political attacks on Fauci despite the two's not-entirely-dissimilar policy positions.
Paul's most recent criticism was made on Twitter, where he responded to a tweet saying Fauci owed him an apology. Paul stated that instead of apologizing to him, Fauci owed one to "every single parent and school-age child in America."
The exchange seems to be in reference to an interview Fauci gave on ABC's "This Week With George Stephanopoulos" on Sunday, in which he said that bars and restaurants should close while schools largely remain open.
"As I said in the past...the default position should be to try as best as possible within reason to keep the children in school or to get them back to school," he said.
Many conservatives took this as a reversal of their perceived liberal position that the U.S. should institute a lockdown. In fact, Fauci has reiterated that this position is not new and the Centers for Disease Control and Prevention (CDC) has maintained that a nation as large and diverse as the U.S. would not be well served by a one-size-fits-all response.
Paul's comments come after he spoke out on school reopenings during a Senate hearing attended by Fauci in June, reports The Hill.
"It's important to realize that if society meekly submits to an expert and that expert is wrong, a great deal of harm may occur when we allow one man's policy or one group of small men and women to be foisted on an entire nation," Paul said at the time.
Fauci responded by telling the Senator he feels "very strongly we need to do whatever we can to get the children back to school."
Fauci did express greater concern about the health of children than Paul but agreed that communities would have to tailor their response to their individual circumstances. He also agreed that his role was as a scientific advisor, not the end-all decider of public policy. That hasn't stopped Paul from acting like Fauci's Sunday interview was a reversal.
On Monday, Twitter quickly filled with comments from both sides alternately praising or criticizing Paul and Fauci. Some jokes made reference to Sen. Paul's assault by a neighbor during a landscaping dispute. Others recalled a 2017 statement from the late Senator John McCain saying that Paul was "now working for Vladimir Putin."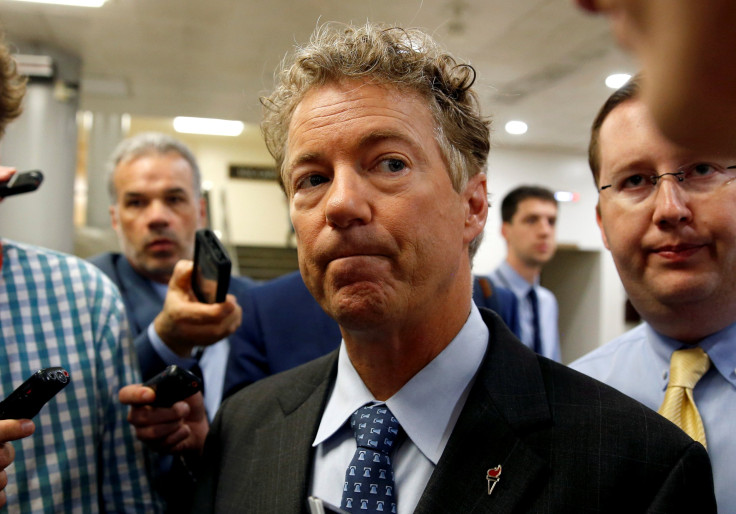 © Copyright IBTimes 2022. All rights reserved.
FOLLOW MORE IBT NEWS ON THE BELOW CHANNELS