Rapper T-Pain On Not Using Auto-Tune: 'I Don't Want To Be Sounding Like Everyone In The Industry Now'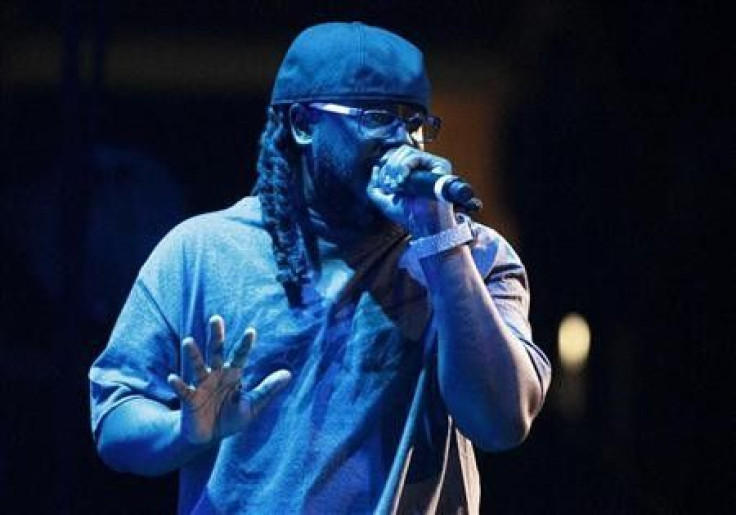 Rapper T-Pain has been in news since Monday night when he sang the national anthem live, without the use of auto-tune. The rapper was proud of his achievement and said that he was "trying to get away" from using auto-tune on his next album too.
"I don't use any kind of force manipulation or pitch correction in my performances, so it's always just me," T-Pain is quoted by ET as saying. The singer sat down for an interview with the website before his mesmerizing performance of the national anthem at the Dodger Stadium in Los Angeles on Monday.
T-Pain, whose real name is Faheem Rashad Najm, also revealed that some of his biggest hits, such as "Get Low" with Flo Rida, do not have auto-tune. "I sound so much like my records that people just don't understand," he added.
In June, the 29-year-old rapper released the first single, "Make It Work" featuring Juicy J, from his upcoming album. Though the track uses auto-tune, the rapper promised that his forthcoming album will be more natural.
T-Pain is also in the process of "getting away from the whole auto-tune thing" as it is not a "big deal" for him. The singer believes that he has a wonderful voice and can do "with or without" the use of auto-tune. "I don't want to be sounding like everyone in the industry now," he added.
The rapper also talked about how he once accidentally head-butted singer Taylor Swift. The incident happened when T-Pain collaborated with Swift on her 2005 track, "Thug Story." But Swift did not overthink on it. "We worked it out – she played it off like nothing happened, but I definitely head-butted her in the chest and that was very embarrassing," said the rapper.
The publication also quizzed him if there are any chances that he might work with Swift again in future. T-Pain said that a lot of Swift's fans are tweeting to see them together. "Keep the tweets coming!" he added.
© Copyright IBTimes 2023. All rights reserved.