'Rare' Case: Man Gets Three Tick-borne Diseases At Once
KEY POINTS
A man went to the emergency room about a month after he got a possible tick bite
He ended up being diagnosed with three tick-borne diseases at once
In the U.S., some of the ticks can be carriers of tick-borne diseases
A man tested positive for three tick-borne diseases at once about a month after the possible bite. Doctors say it's a "relatively rare" case.
A 70-year-old man came to the emergency room with various symptoms including fever, nausea and swelling in the ankle, doctors wrote in the case study that has been published recently in BMJ Case Reports. He also had pain in his left leg.
It was found that he had recently traveled to the northeastern U.S. After the trip, he noticed an insect bite on his ankle, Gizmodo reported.
Tests revealed that he had anemia, low platelet count and acute kidney injury. Given his travel history and symptoms, the doctors suspected that he may have contracted a tick-borne disease. Sure enough, blood tests were positive for Borrelia burgdorferi, Anaplasma phagocytophilum and Babesia microti. This means that he had not just one, but three tick-borne diseases: Lyme disease, anaplasmosis and babesiosis.
"While co-infection with Lyme disease is common, infection with three tickborne illnesses at one time is relatively rare," the researchers wrote.
Fortunately, the man's symptoms were resolved following treatment with doxycycline, atovaquone and azithromycin. The researchers titled their case study "One Man, Three Tick-borne Illnesses."
Tick-borne Diseases in the U.S.
Some of the ticks in the U.S. can be carriers of disease-causing pathogens, the Centers for Disease Control and Prevention (CDC) said. Apart from the three diseases that the man ended up contracting, ticks in the U.S. may also carry several other diseases such as Bourbon virus, Colorado tick fever, Powassan disease and Rocky Mountain spotted fever.
Since such tick-borne diseases tend to have overlapping symptoms, healthcare providers consider several factors before diagnosing and deciding how to treat the condition. This includes the results of a diagnostic test and even considering where the person may have been bitten. This is because the disease may also vary depending on the region.
For instance, Colorado tick fever is caused by the Rocky Mountain wood tick and occurs in the Rocky Mountain states, while Ehrlichiosis is transmitted by the lone star tick mainly in the south-central and eastern U.S.
Ticks are actually present all year but are most active during the summer months. As such, it's during this time that people should be more alert to take preventive measures against tick bites, such as avoiding areas where ticks are known to be in, treating clothing and gear against ticks and clearing the yard of places and things where ticks may hide.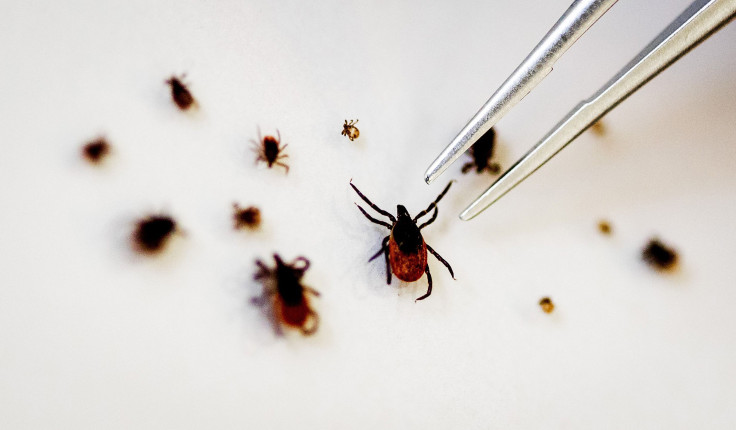 © Copyright IBTimes 2022. All rights reserved.
FOLLOW MORE IBT NEWS ON THE BELOW CHANNELS