'Real Housewives Of Beverly Hills' Star Lisa Vanderpump Will Throw First Pitch At Dodgers' LGBT Pride Night On June 19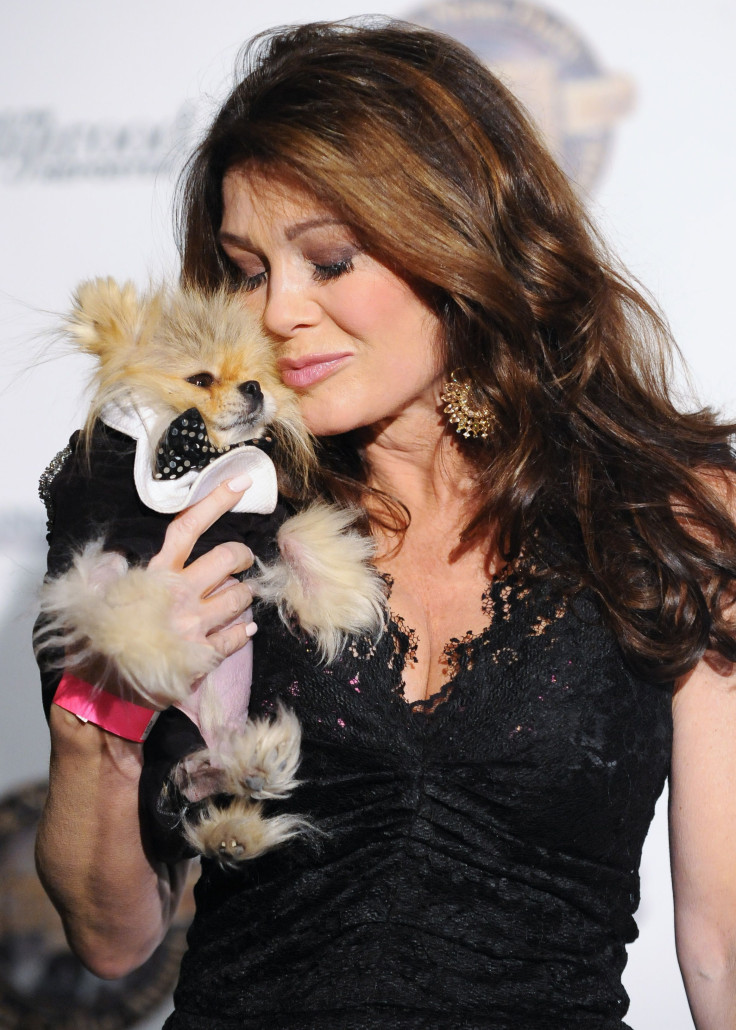 The L.A. Dodgers are celebrating their LGBT fans, and they're enlisting some celebrity star power to help with the task. "Real Housewives of Beverly Hills" star Lisa Vanderpump will throw the first pitch at an upcoming game.
According to Sun Times, which first reported the news, the popular baseball team will celebrate their third annual LGBT Pride Night. Vanderpump will take to the mound and throw the opening pitch on the Dodgers' June 19 game against their rival team, the San Francisco Giants.
As BravoTV points out, the reality TV personality has been a vocal supporter of the LGBT community for several years. She was named "Woman of the Year" by the California State Assembly, due in large part to her activism in the gay and lesbian community in the state.
While she's a fantastic choice to represent the LGBT Dodgers (and, to a lesser extent, Giants) fans in the state of California, she won't be the only person bringing some star power to the all-inclusive evening. The Dodgers are welcoming their gay, lesbian, bisexual and transgendered fans to the stadium, but they're also inviting stars like former N'Sync member Lance Bass, openly gay country singer Ty Herndon and former Dodgers player Billy Bean. While Herndon, who will sing the national anthem at the game, is making his first appearance at LGBT Pride Night, GLAAD notes that both Bass and Bean appeared to show their support for the event in 2013. Bean played for the team from 1989 – 1993. In 1999, after his professional baseball career was over and done with, he came out as gay. Bass on the other hand revealed he was gay in July of 2006 in a cover story for People Magazine.
As for Vanderpump, she recently appeared alongside "Extra" host Mario Lopez to tease that she might not return to "Real Housewives of Beverly Hills" next season.
"You never know, I might get the boot," she said. "I might get fired."
© Copyright IBTimes 2023. All rights reserved.