'Real Housewives Of Orange County' Alum Vicki Gunvalson Makes Major Season 15 Prediction
Vicki Gunvalson has some major predictions about Season 15 of "The Real Housewives of Orange County."
The 58-year-old, who will not be joining the cast for the upcoming season, explained the bittersweet feelings she has about the show on the May 14 episode of the "Whoop It Up with Vicki podcast."
"My feelings have been all over the map and some days I'm like, 'OK, good,' this is the first year in 15 years I don't have to cry every day," Vicki said.
"When it's either airing or filming or my feelings are hurt about something and then I thought, 'I'm not ready not to cry anymore.' It was part of the blood in my veins. It was like a natural high, filming and being a part of the cast and doing all of the press afterward and it was just part of my DNA," she added. "I loved doing it, so then I got back to being bitter and being fortunate that I had that opportunity and now I'm kind of in the middle of the road. I'm not sad and I'm not happy."
READ: 'Real Housewives Of Orange County' Cast Update: Vicki And Tamra Out; Who's Replacing Them?
Vicki appeared on 14 seasons of "RHOC" making her the longest-running housewife out of the entire franchise, which is why it was hard for her to let the show go and partially why she recently told a fan to boycott it.
"I love Bravo, but they don't love me, so when somebody said something about the show is going to go down without you I'm like, 'Just boycott it!'" the OG of the OC recalled. "It was 10 or 11 or 12 o'clock at night after I got done working and somebody said, 'The show is not going to be the show without you and Tamra [Judge] on it,' and I said, 'Just boycott it then.' And it came out."
"It was a one-sentence in the fact that if the ratings are down, then they're going to realize that they made a mistake," she revealed. "I don't really mean for them to be boycotted... The truth is, I don't really believe that the show is going to be strong without us."
Although Vicki admittedly misses "RHOC," she has plenty of other things to keep her plate full. For one, she has her company, Coto Insurance, to run. She also has a new project with fellow former "RHOC" star Tamra. It was only a few weeks after they both announced their departure from the long-running series that they both teased their upcoming plans.
In a photo posted to both of their Instagram accounts, Vicki and Tamra are being filmed by a cameraman as they nurse a glass of wine.
"How's your Sunday?" Tamra captioned the photo along with the hashtag #lifeafterhouswives.
Meanwhile, the OG of the OC wrote, "Just another Sunday night," followed by the hashtags #lifeafterhousewives #cantkeepusdown and #woohoo.
Production on their new show is currently at a standstill due to the coronavirus outbreak, but prior to the global shutdowns, Vicki described the project as a glimpse of her "real" life.
"It's going to be an incredible show," the mother of two said. "Tamra and I, we're good together. We have great chemistry and we're having fun. We've got a really special journey happening. It's something that will really inspire people. I can't say much more, but I know it's going to be a show people love."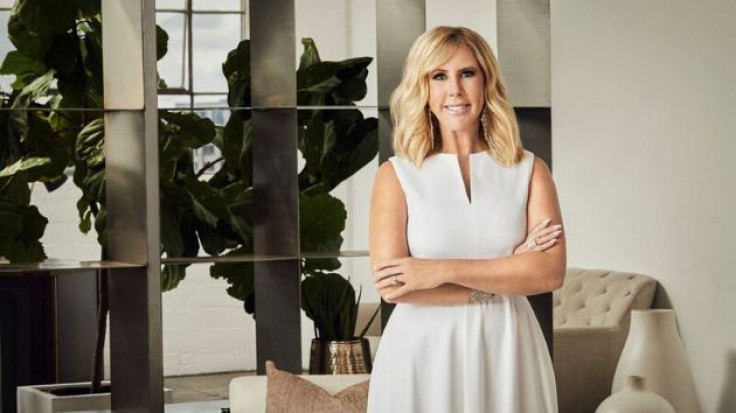 © Copyright IBTimes 2023. All rights reserved.