Real Madrid Transfer News: What Happens Next With Manchester United's David De Gea?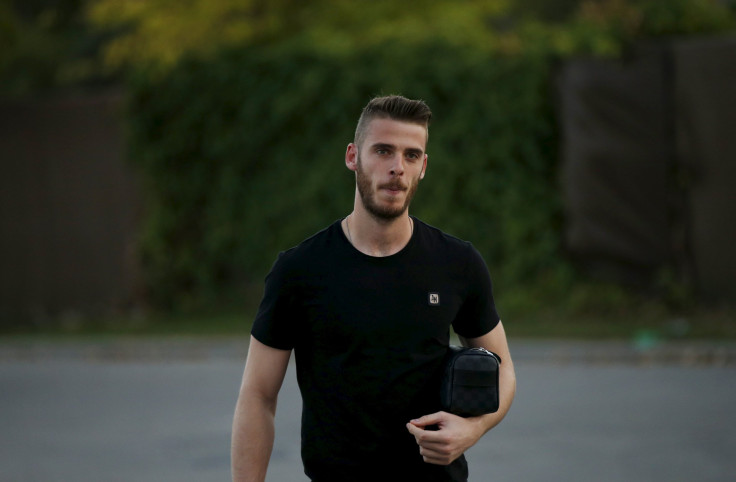 First Real Madrid dropped a 10-point statement detailing why the failure of David de Gea's transfer to the Bernabeu had been all Manchester United's fault. A few hours later, the Premier League club issued their 11-point response, which unsurprisingly offered up a very different version of events. United had done everything in time in order to register De Gea's departure to Madrid and Keylor Navas' move in the opposite direction, Madrid did not, they claimed.
Whatever the truth, it has left both clubs facing an uncomfortable situation. Real Madrid had moved Iker Casillas on to Porto earlier in the summer in order to make way for De Gea, who they had trailed for a year. Kiko Casilla was brought in for Espanyol, but by all accounts arrived with the idea of him being the backup goalkeeper. The man who has started Madrid's first two La Liga games this season, Navas, was expected to make way, and even underwent a medical for Manchester United on Monday ahead of his proposed move to Old Trafford. Yet now he will continue to be Real Madrid's No.1 for the foreseeable future.
Given that Navas is a highly competent goalkeeper and saved a penalty against Real Betis at the weekend, that may not be a major problem. There is also the advantage that he reportedly wasn't overly keen on departing and will know that his coach Rafa Benitez had little or no input on the decision to try and sell him. Yet the Costa Rican will be playing for a club that he knows was happy to trade him in, and that it still remains likely a matter of time before De Gea arrives to usurp him.
When that will happen be remains to be seen. Of course, the transfer window reopens in January; meaning a deal could go through in just four months' time. But that may be unlikely. De Gea has not played for Manchester United this season amid the uncertainty over his future, but, according to various reports, manager Louis van Gaal now fully intends to reinstate him into the first team. Should he play a single minute in United's six Champions League fixtures between now and January, he would be unable to feature for Madrid in the competition this season.
A deal in January would also see the two clubs, whose relationship has become further strained in the past 48 hours, having to negotiate a new fee. Given that De Gea will have just six months left on his contract at that point, Madrid will doubtless have little appetite to shell out more than €30 million.
And reports state that Real Madrid had already made provisions for De Gea to arrive on a free next summer. According to Marca, Madrid agreed to pay De Gea €5 million -- the equivalent of what he would have earned during the first year of his contract at the Bernabeu -- in the event a transfer failed to happen this summer. The figure is also thought to be an incentive for De Gea not to sign a new contract at Manchester United, which could now be forthcoming and would contain a significant salary hike.
All would appear set then for Real Madrid to tie up De Gea's arrival on a free transfer once he is able to negotiate with other clubs in January. Still, all parties will be aware that a lot can happen in just a few months.
© Copyright IBTimes 2023. All rights reserved.