The Real Reason Queen Elizabeth Forbid Meghan Markle From Doing This
Much was made about the fact that Meghan Markle was forbidden from wearing the initial tiara she had her heart set on for her wedding to Prince Harry in 2018, including reports it led to some issues between Prince Hary and Queen Elizabeth. However, there may actually be a specific reason why the request was actually denied.
According to Express UK, the drama about Markle not getting to wear the Vladimir Kokoshnik Emerald Tiara for her big day could have been because of a simple royal tradition. The publication noted that over the decades, royal brides have traditionally worn less complicated tiaras that don't feature colored stones.
The wedding tiaras worn by Kate Middleton, Princess Diana, Sarah Ferguson, Sophie Rhys-Jones, Queen Elizabeth and even Princess Margaret were all ones that have been made solely from diamonds, and as such, it may have been seen as inappropriate for Markle to have something more dramatic and colorful than her predecessors. The Vladimir Kokoshnik features seven pendant emeralds, all of which move when the wearer's head also does.
While colored gems are usually not featured on wedding tiaras, that was changed when Princess Eugenie married Jack Brooksbank just months after Markle's wedding to Prince Harry. She wore a tiara which did feature a prominent emerald, but the exception might have been made because of her significant less-senior status in the royal family. She will not wear as many tiaras in the future since she is only a part-time royal, and as such, will have fewer occasions to wear tiaras overall. The same cannot be said of Markle, who is currently still a full-time member of the royal family. Still, she may have a chance to wear more complicated tiaras like the one she initially had her sights on because royal women do often graduate to more complex designs when they've been in the family longer.
Of course, there were also reports which indicated that the reason Markle could not wear the tiara she wanted because there were questions surrounding the piece's origin. It has a provenance from Russia, which may have made it inappropriate for the former actress when she married.
As a result, she wound up choosing and wearing the Queen Mary Diamond Bandeau instead, marking the first time the piece had been seen in public in more than 50 years.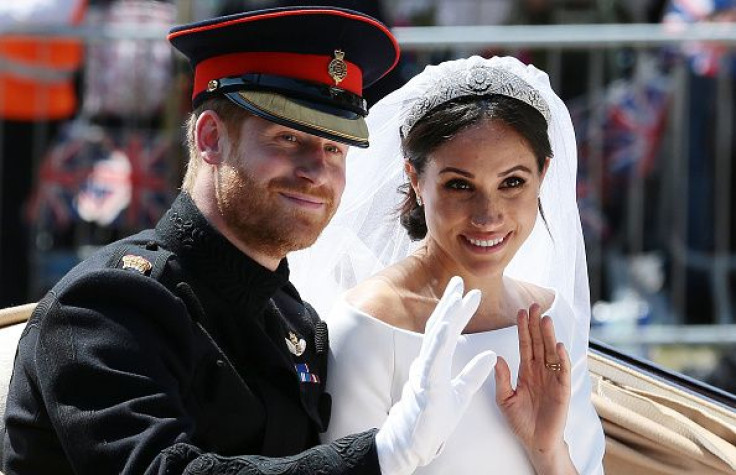 © Copyright IBTimes 2022. All rights reserved.
FOLLOW MORE IBT NEWS ON THE BELOW CHANNELS