Reality Behind Angelina Jolie Turning To Natalie Portman Amid Brad Pitt Divorce
Angelina Jolie has been focusing on her career and kids amid her divorce with Brad Pitt, but a new report is claiming the "Maleficent 2" star has grown close to Natalie Portman, who has offered her support during the difficult time.
Jolie first filed for divorce from Pitt in 2016. While the estranged couple has managed to work out a custody agreement for their six kids, they have yet to finalize a settlement to legally end their marriage.
Amid their ongoing legal proceedings, RadarOnline published a story suggesting Jolie and Portman formed a friendship amid the 43-year-old's marital woes.
"They used to have dinner dates with their husbands [Pitt and Benjamin Millepied] and now that Angie is single, Natalie is one of the only people she feels like she can lean on," an alleged source told the site.
According to the article, Portman has struggled to get along with Hollywood's elite but managed to form a bond with Jolie. "Natalie has always had some social awkwardness and struggled to keep up her Hollywood friendships – until now," the mysterious tipster shared.
The supposed confidant goes on to suggest that Jolie and Portman, who live in the same community, have "a lot of mutual respect" for one another. "While Natalie can be icy at times and is highly academic, Angie is someone who can match her intellect."
Rumors of Jolie's solid friendship with Portman come amid photos of the actress appearing to be in great spirits while spending quality time with her sons Pax and Knox in Los Angeles.
Neither Jolie nor Portman have acknowledged rumors about the details of their friendship.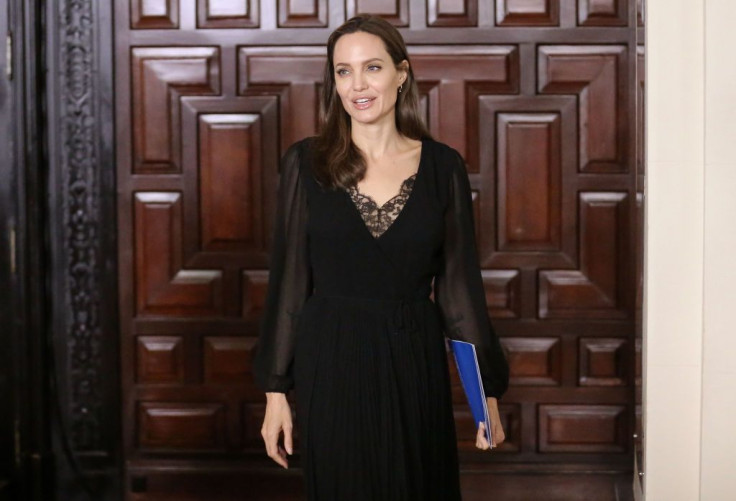 © Copyright IBTimes 2023. All rights reserved.