Recession Fears Rise As Global Headwinds Impact US Economy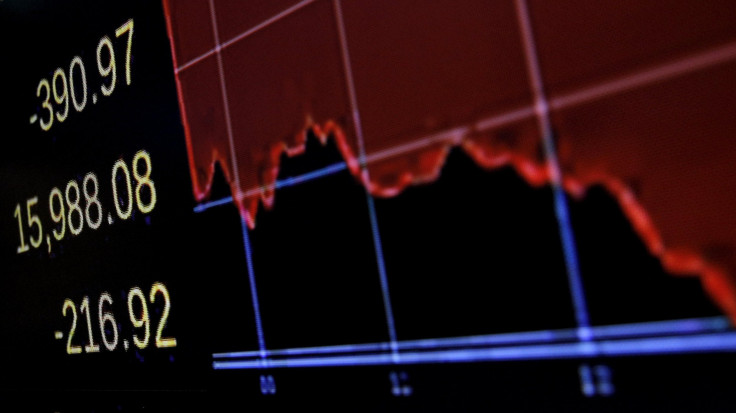 In December, after raising interest rates for the first time in nearly a decade, the U.S. Federal Reserve Chairwoman Janet Yellen pegged the chances of the U.S. economy entering a recession at 10 percent. However, a new survey of 51 economists, carried out by the Financial Times, puts the chances of the economy sinking into a full-blown recession at 20 percent — double of what the country's top policymaker predicted.
The survey, which came just days after official data showed that U.S. economic growth slowed sharply in the fourth quarter of 2015, cited the slowdown in China and record-low price of oil — which has raised risk default by companies in the energy sector — as the cause for increased pessimism.
The same survey in December had put the odds of a U.S. recession over the next two years at 15 percent.
"There's no question that the risks have risen given the hit that financial conditions have taken, given the softness in various indicators," Peter Hooper, chief economist of Deutsche Bank, told the Financial Times.
In recent months, as demand in emerging markets cooled and the dollar strengthened, the manufacturing sector in the U.S. has been hit hard. Orders for durable goods , such as appliances and machinery, declined 3.5 percent in 2015 from a year earlier, the U.S. Commerce Department said in a statement released last week. The drop is the largest annual decline outside a recession, on records dating back to 1992.
However, the contraction in the manufacturing sector has been offset by growth in the country's services sector, which has continued to expand at a robust pace. Morevover, as the U.S. economy added 2.65 million jobs last year, the second-highest total since 1999, and since the unemployment rate currently stands at 5 percent — less than half of what it was at the height of the financial crisis, and a level that most economists consider to be full employment — many believe that the overall U.S. economy is stable despite troubles abroad and falling oil prices.
"There are plenty of things to worry about in the world, but the health and ongoing strength of the U.S. economy is not one of them," James Smith, an economic forecaster at EconForecaster.com, told CNN.
© Copyright IBTimes 2023. All rights reserved.