Records Show Trump Has Bank Account In China, Extensive Dealings There
KEY POINTS
Donald Trump has repeatedly attacked Joe Biden for his son's debunked involvement in China while Biden held office
New records from the New York Times show that in fact Trump has had extensive business dealings and a bank account in China, including while he held office
Trump also profited millions from real estate sales to Chinese buyers during or immediately after the 2016 presidential election
Donald Trump has repeatedly attacked Joe Biden and his son for alleged financial connections to China, but tax documents obtained by the New York Times show that Trump has business dealings and a bank account there.
Those tax documents also show that Trump has netted millions from individuals with connections to the Chinese government.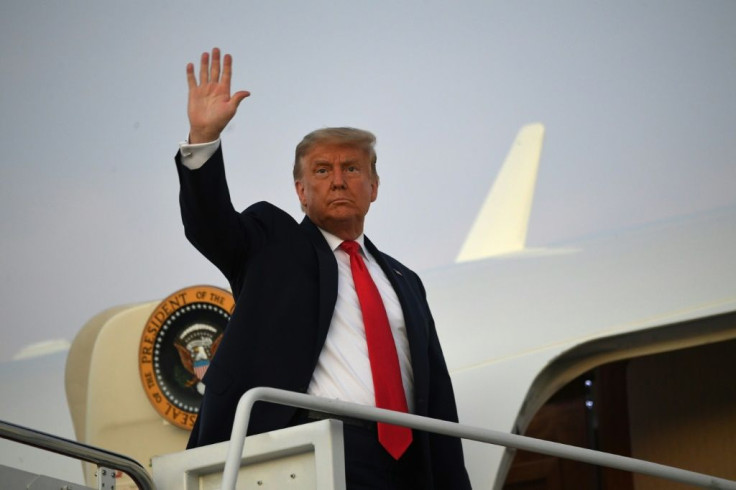 China has been a fixture of the Trump campaign's offensive strategy, painting Joe Biden as a corrupt politician funneling money to his son Hunter Biden through his state dealings. The far right asserts Hunter Biden "walked out of China" carrying $1.5 billion during an official trip with his father.
In fact, the number is a fundraising goal for a firm in which Hunter Biden held a 10% stake after his father left office. Tax records voluntarily disclosed by the Biden campaign show that he does not have any income or business in China.
That hasn't stopped Donald Trump and surrogates from latching onto the narrative as proof of Hunter Biden's corruption.
"He's like a vacuum cleaner - he follows his father around collecting," Trump said. "What a disgrace. It's a crime family."
But it appears Trump has pursued business expansion into China for years. In 2008, Trump unsuccessfully attempted to open an office tower in Guangzhou. He returned in 2012 to open a Shanghai office with a Trump subsidiary specifically devoted to Chinese business, THC China Development LLC.
That year, Trump's company claimed $84,000 in business deductions.
Trump's involvement in China continued months into his presidential campaign. He was pursuing a partnership with the State Grid Corporation, one of the CCP's largest enterprises, in the hopes of licensing and managing a Bejing real estate development.
That came to a halt when the State Grid Corporation became the subject of a corruption investigation by the Chinese government.
It's difficult to determine exactly how much Trump has invested in China with just the tax documents the Times has, but he put at least $192,000 into five companies dedicated to Chinese expansion. They've claimed $97,400 in business expenses since 2010, with some minor payments as recently as 2018.
A variety of trademark deals pursued both by Trump and his daughter Ivanka Trump for personal businesses were only approved after Trump won the presidency.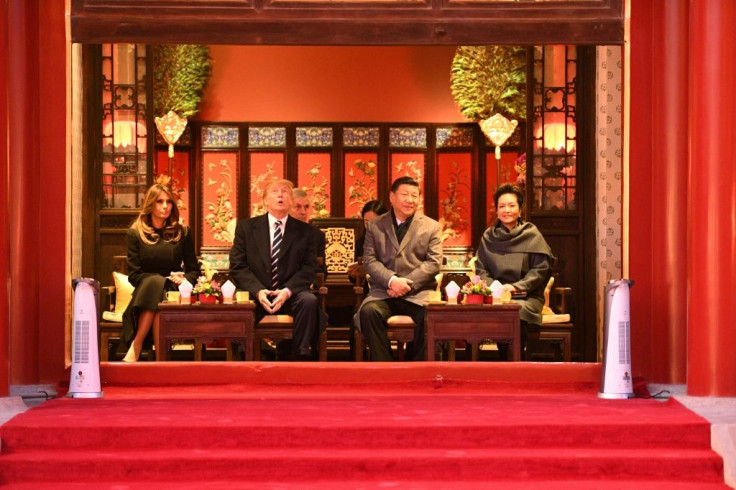 Trump's company in China, THC China Development, doesn't show how much of its income comes from China each year. It usually posts several million dollars annually for income and business expenses.
In 2017, that company recorded a $17.5 million income, followed swiftly by a $15.1 million personal withdrawal by Donald Trump. That's more than the previous five years in total, with most of the income unexplained.
A lawyer for the Trump administration said much of the business's dealings were outside China, but would not give a number or explain the income.
Apart from business deals, Trump has reaped millions in income from clients connected to the Chinese government. During the 2016 campaign, a Chinese couple in Vancouver used a shell company to buy 11 units from in a Trump-owned tower for $3.1 million, prompting an FBI investigation. Other Chinese buyers out of Vancouver increased Trump's personal licensing fees to $5.8 million during the election year.
Soon after winning the election, a Chinese businesswoman named Xiao Yan Chen with high-level connections to the CCP gave Trump $15.8 million for a penthouse in an off-market sale. At least $5.8 million of that sale went directly to Trump as capital gains, all while he held the office of president.
© Copyright IBTimes 2023. All rights reserved.