'Red Dead Redemption 2' Online Multiplayer Mode Will Launch In November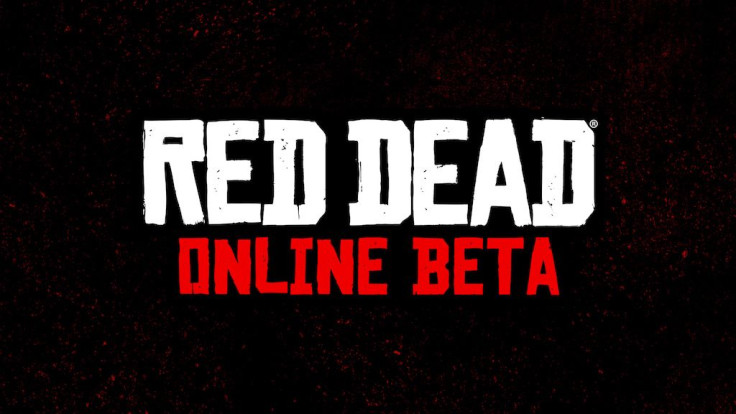 Rockstar Games has announced that the multiplayer mode in "Red Dead Redemption 2" will be called Red Dead Online and it will launch in November as a public beta. The game itself is scheduled to be released for the PS4 and Xbox One on Oct. 26.
"Today we're excited to announce Red Dead Online, a new online connected experience set against the backdrop of 'Red Dead Redemption 2's' enormous open world," Rockstar Games said on its website. "Red Dead Online is an evolution of the classic multiplayer experience in the original 'Red Dead Redemption,' blending narrative with competitive and cooperative gameplay in fun new ways. Using the gameplay of the upcoming 'Red Dead Redemption 2' as a foundation, Red Dead Online will be ready to be explored alone or with friends, and will also feature constant updates and adjustments to grow and evolve this experience for all players."
Red Dead Online will be available as a public beta in November and Rockstar games said that it will announce more details soon. The developer also told fans that Red Dead Online will most likely come with turbulence at launch. This is also why the company has decided to launch it as a public beta so that gamers will be able to provide feedback and help fix problems.
In an interview with IGN, director of design Imran Sarwar and senior producer Josh Needleman provided some other details as to what players can expect from Red Dead Online. The two revealed that some elements of GTA Online will be part of Red Dead Online. Sarwar said that players of Red Dead Online will be able to play alone or with friends to compete or work together. Needleman also said that Rockstar is planning to combine everything what they've learned from the original online experience that they were able to deliver in the original "Red Dead Redemption."
"'Red Dead Redemption 2' will take those ideas much further and combine that with everything we've learned in the years since then with our favorite elements from Grand Theft Auto Online about how to make really fun and complex competitive and cooperative experiences in open worlds, and how to introduce narrative elements into multiplayer," Needleman said.
Imran also explained why they decided to launch Red Dead Online later than the launch of "Red Dead Redemption 2." Imran said that they see the main game and the online experience as two separate products. He also said they've learned that launching an online game at this scale will bring in a few issues. "We believe this way of rolling out will give people the best overall experiences with both single player and multiplayer," Imran said.
GTA Online didn't launch alongside "Grand Theft Auto 5" and it was met with several issues when it arrived, as pointed out by Polygon. The mode has been extremely popular and Rockstar was able to improve the experience over time. It's very likely that Red Dead Online will have the same type of development process.
As for what players should expect from Red Dead Online, players who are already familiar with GTA Online will find some of the same elements. Needleman said that they are using the Heists from GTA Online as a template to deliver an experience that fits in the 21st century setting of "Red Dead Redemption 2."
Red Dead Online public beta will be available to everyone who has purchased a copy of "Red Dead Redemption 2." No specific time or date was given as to when the public beta will start.
© Copyright IBTimes 2023. All rights reserved.