'Red Notice 2' Producer Hiram Garcia Says Sequel Will Be Made If Fans Demand
Producer Hiram Garcia has revealed that Netflix's original movie "Red Notice" can get a sequel only if fans demand it.
"We do have a really fun blooper reel, but we did like where we ended," Garcia told Collider over the weekend. "In regards to the end credits, with something like this that, in essence, you could view as a franchise starter, we never really like to get ahead of ourselves too much."
The producer said the decision to whether make a sequel or not will ultimately depend on the fans' reactions.
"If they want a sequel, we'll be ready to deliver them one," he added. "But there was never really a talk about doing some kind of post-credits scene because we always knew how we wanted the movie to end."
Garcia said the team's intention was to make something big. However, adding a post-credit scene to tease a sequel wasn't really required.
"I think we have ideas in our head in terms of where we'd like the story to go, and if the fans respond to the movie the way we're hoping they will, then it's on us to be ready to deliver that, and we do have some really good ideas on deck," he added.
"Red Notice" was dropped on Nov. 5, 2021, on Netflix. The action-comedy was helmed by director Rawson Marshall Thurber. The movie starred Gal Gadot, Dwayne Johnson and Ryan Reynolds.
The one-hour, 56-minute movie revolves around the world's most wanted art thief, played by Gadot, and Interpol agent John Hartley, played by Johnson, who takes the help of a con-man, Nolan Booth (played by Reynolds).
Gadot will next feature in a crime mystery movie, "Death on the Nile," which is slated to release on Feb. 11. The movie is based on Agatha Christie's 1937 novel of the same name. The trailer of the movie was dropped last month on Twitter.
Johnson's highly anticipated movie, "Black Adam," is slated to release on July 29. Reynolds will next feature in a sci-fi movie, titled "The Adam Project." The movie will release next year.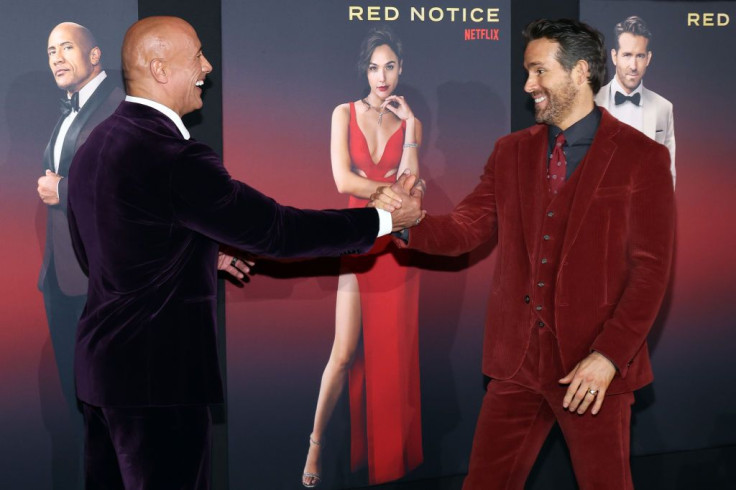 © Copyright IBTimes 2023. All rights reserved.