Reese Witherspoon Desperately Wants Jennifer Aniston To Star In 'Big Little Lies'
Reese Witherspoon has invited her co-actress Jennifer Aniston to star in the hit TV series "Big Little Lies," which also stars Nicole Kidman and Laura Dern in lead roles.
In a joint interview with The Times, the 43-year-old actress admitted that she had such an amazing time working with Aniston on "The Morning Show" that she gave her an offer to be a part of the award-winning HBO drama.
During the interview, Aniston praised Witherspoon for her work ethic and revealed that she works really hard to keep herself busy. The 50-year-old actress also explained that Witherspoon is really serious about her work. The day they wrapped up the "The Morning Show," the "Wild" star directly went to shoot for another show.
"There is no hanging out to be done with this hard-working woman," Aniston said.
Witherspoon was so touched by the "Murder Mystery" star's remarks that she extended a casting offer to join her and the star-studded cast of "Big Little Lies" that includes Zoe Kravitz and Shailene Woodley.
The "Legally Blonde" actress said that she should come to "Big Little Lies," to which Aniston replied that it would be so much "fun" working with such a stellar cast. Witherspoon then revealed that Kidman would love to see Aniston on the show and "would die to have you there."
Both actresses have been working in the showbiz industry for more than two decades. The A-listers first shared the screen in "Friends," where Witherspoon portrayed the role of Jill Green, the younger sister of Aniston's famous role of Rachel Green.
It was earlier reported that both Aniston and Witherspoon reportedly prepared for the new roles in various ways. Not only did the "We Are The Millers" actress visit the set of "Good Morning America" in order to see behind the scenes of morning news, but she also revealed that she had conversations with prominent women in the space, including "CBS This Morning" host Gayle King and former "ABC World News" anchor Diane Sawyer.
Additionally, Witherspoon shared that she too prepared by learning about the day-to-day lives of news producers.
Jennifer Aniston and Reese Witherspoon's new series, which premiered on Nov. 1 on Apple TV+, is said to have cost more than $15 million an episode, the same as each episode of "GoT" Season 8. According to the Hollywood Reporter, each actress is set to earn $2 million per episode per season.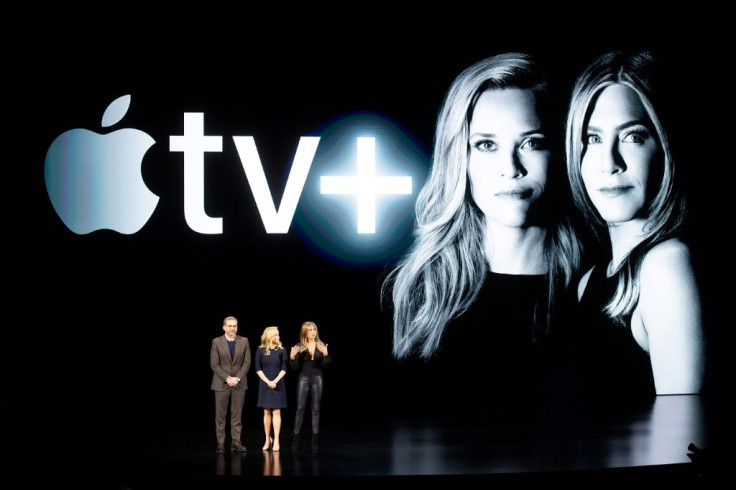 © Copyright IBTimes 2023. All rights reserved.