Reese Witherspoon Opens Up About Being Sexually Assaulted At 16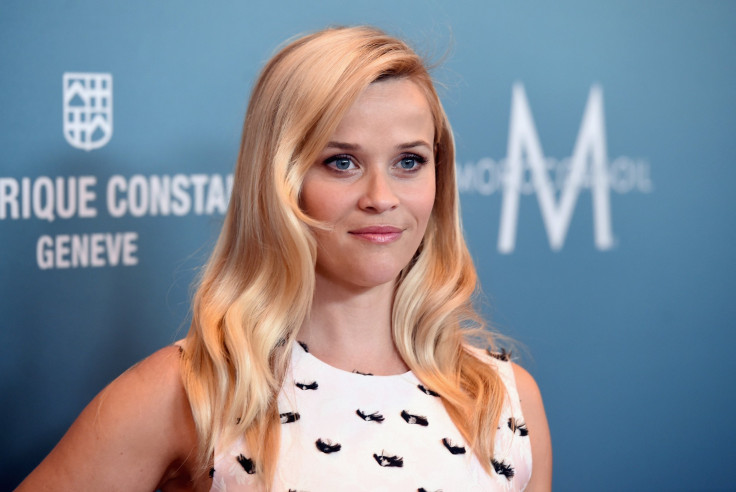 Reese Witherspoon joins the growing list of celebrities who have been sexually assaulted and harassed in Hollywood by people with power.
The "Big Little Lies" star recently confessed that she was molested by a director when she was just a teenager. And according to her, what made the situation even worse was that she was forced to hide the assault at risk of losing her job.
"[I feel] true disgust at the director who assaulted me when I was 16-years-old and anger at the agents and the producers who made me feel that silence was a condition of my employment," Witherspoon said during her acceptance speech at the ELLE Women in Hollywood Event on Monday, E! News reported. "And I wish I could tell you that was an isolated incident in my career, but sadly it wasn't. I've had multiple experiences of harassment and sexual assault, and I don't speak about them very often."
Just like most victims of sexual assault, Witherspoon kept her silence for years. But as more and more victims spoke about their experiences, she felt the urge to also share hers. For her, the stories of the other women are very inspiring. She also encouraged others who experienced the some form of abuse to speak up because "you can only heal by telling the truth."
"After hearing all the stories these past few days and hearing these brave women speak up tonight about things that we're kind of told to sweep under the rug and not to talk about, it's made me want to speak up and speak up loudly because I actually felt less alone this week than I have ever felt in my entire career," Witherspoon added. "I feel really, really encouraged that there will be a new normal. For the young women in this room, life is going to be different because we're with you, we have your back and it makes me feel better. It makes me sad to talk about these issues, but I would be remiss not to."
Just recently, "Game of Thrones" star Lena Headey also took to Twitter to reveal that Harvey Weinstein sexually harassed her. She turned him down, but the encounter made her felt powerless and it affected her career.
Kate Beckinsale also had the same experience with the film producer. "I was aware that standing up for myself and saying no to things, while it did allow me to feel uncompromised in myself, undoubtedly harmed my career and was never something I felt supported by anyone other than my family," Beckinsale wrote.
What can you say about the growing list of celebrities speaking up about their sexual harassment encounters? Drop a comment below.
© Copyright IBTimes 2023. All rights reserved.