Reese Witherspoon Photographed With Husband Jim Toth Following Marriage Problem Rumors
Two days after their sweet Valentine's date, Reese Witherspoon and husband Jim Toth were spotted stepping out in Brentwood, California to grab lunch.
During their outing on Saturday, the couple looked very happy as they were spotted by Just Jared smiling while holding each other's hands during their walk. The pair opted for matching black tops and dark shades. The actress completed her look by wearing a red floral-print skirt while the talent agent rocked beige pants.
On Valentine's Day, the 42-year-old actress updated her Instagram account with a photo showing her firmly hugging her husband as they look into the camera. In the caption, Witherspoon wrote that it's been nine years of love for the two of them. She also poked fun at her antics when she stated that her husband has been "putting up with all my picture taking" for almost a decade.
In a follow-up snap the "Big Little Lies" star shared, she is seen donning a red minidress while standing outside the entry of their house. Witherspoon is also seen holding a bunch of red, pink and white balloons in the snap.
There had been rumors that Witherspoon and Toth's marriage was on the rocks all because the actress has been busy with her career. The rumors started last year when NW magazine ran a story on how Witherspoon's "crazy workload" was "putting a strain on her marriage."
A source reportedly told the magazine that the "Legally Blonde" star was burying herself in her Hollywood projects just so she could escape from her failing marriage. The source's claim already been debunked by a credible fact-checking site. Given the state of Witherspoon and Toth's relationship at present, it's easy to see that there was no truth in the speculations.
Meanwhile, Witherspoon is currently working on a new series that centers on a morning show, alongside co-star Jennifer Aniston. While the project is mainly an original idea by former HBO boss Michael Ellenberg, it also draws inspiration from journalist Brian Stelter's "Top of the Morning: Inside the Cutthroat World of Morning TV" book, according to Bustle.
Basically, the show is going to give viewers an inside look at the challenges people behind morning shows experience on the daily. The series is written by Jay Carson of "House of Cards" fame. It is expected to premiere on Apple's new streaming service sometime this 2019.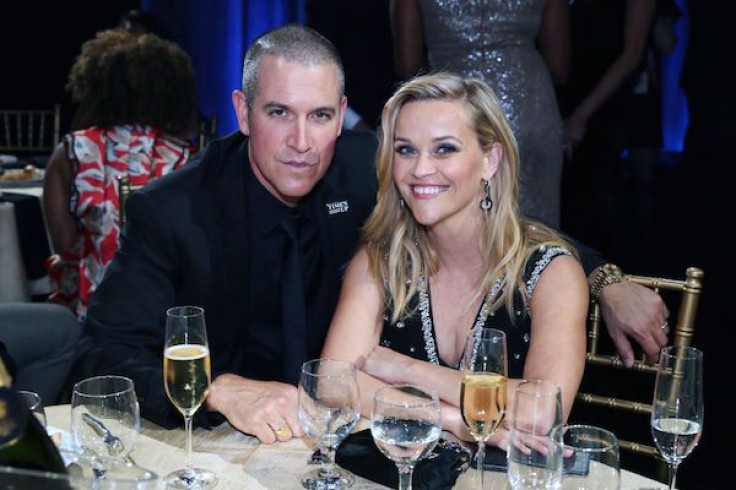 © Copyright IBTimes 2023. All rights reserved.