Relevance Brings Growth
Northwestern Mutual CEO shares strategies from a 165-year-old company to win the next 165 years.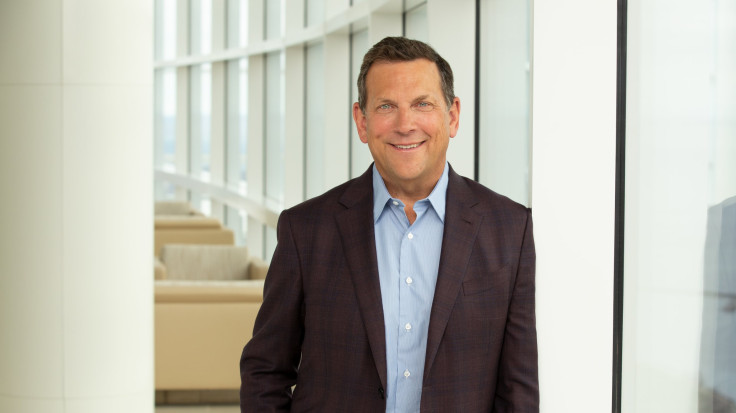 We can all agree that there is one thing leaders are responsible for: leaving their organizations in a better position than when they started. But practically, what does that look like? To me, one answer belongs near the top:
Relevance.
Relevance is an essential element to a company's future growth and prosperity. It is essential for organizations to remain strategic, innovative and connected to the current and future needs of their customers. After more than 30 years at Northwestern Mutual and more than a decade leading the company forward, I believe there are three strategies every CEO should consider to grow relevance and ensure their organization's future success: deepen customer relationships, prioritize trustworthiness, and create a company for all economic seasons.
Deepen customer relationships
Companies that stand the test of time and grow exponentially over time understand the importance of re-imagining their services and product offerings to make them even more relevant to their customers. These companies intimately understand their customers and anticipate where future demand may not exist today.
Take Apple, for example, which grew its relevance by expanding its vision of providing the best user experience to its customers through innovative hardware, software and services. Now a global leader in smartphones, Apple's lifestyle services are taking market share from Netflix for streaming and even Peloton for fitness. Apple created customer "demand" in new categories -- consumers did not realize they couldn't live without an all-encompassing Apple Watch or a digital music library that completely upended the longstanding record industry.
Amazon also expanded its view of selling books to "becoming Earth's most customer-centric company." Instead of competing with Barnes & Noble as they once did, they now compete with every retailer in America. More than simply dominating online shopping (Amazon gets 50% of all U.S. ecommerce), the company expanded customer relationships by integrating an entire digital experience with Prime, Alexa and One-Click Purchases.
Both companies found ways to deepen customer relationships and engagement by expanding their products and services to meet customers' needs -- current and anticipated needs. Similarly with Northwestern Mutual, what began as a life insurance company in 1857 has expanded to offer a robust suite of investment products and solutions that help our clients become more financially secure. Alongside an award-winning financial planning platform that enables clients to see the complementary relationship between their investments and insurance products, this commitment to relevancy has set us apart from others in the market.
This March, Northwestern Mutual celebrated more than just the 165th anniversary of our founding we also celebrated our best-ever year of business results in 2021. Over the last year, we've grown our life insurance sales by 52% and saw a 25% increase in total client assets in our wealth and investment management business. Clients are choosing us because they want to work with a firm they trust and that can do more for them in navigating financial ups and downs and preparing for future opportunities and unexpected events.
Prioritize trustworthiness
Underpinning that success is another critical concept: being trustworthy in all you do.
Today, successful businesses compete for relevance on more playing fields than ever before. It's not enough to simply win on price-to-value, convenience and durability. More than ever, consumers want to mostly work with businesses they trust and companies that share their values, behave transparently and make a positive impact on society.
But I strongly believe it's not enough for companies to work to earn trust. Instead, organizations need to be trustworthy . Trustworthiness is proven and earned over the long term by living up to commitments, doing the right thing and delivering -- even in the most challenging of times. In other words, your stakeholders must know that you will always do the right thing -- placing their interests first no matter what. I talked about this extensively in a previous column, and it remains at the forefront for us.
This is no easy feat. Consumer expectations are growing each year and it's critical for organizational leaders to keep pace with emerging societal, environmental, governance and workplace trends. It's critically important to staff and equip your teams with what they need to do this well. If companies are successful at demonstrating trustworthiness, research suggests they are likely to reap rewards: a greater willingness among consumers to purchase your products, recommend you to others, work for you, invest in you and more.
Create a company for all economic seasons
Many business leaders will never forget where they were when government leaders began weighing a shutdown of all non-essential business due to the emerging COVID-19 pandemic. I remember being on a Sunday morning call in early March 2020 with my leadership team, making a decision to close our campuses for health and safety reasons and ask our employees to work remotely -- effective immediately.
While many heads of organizations were in a state of panic, others who had prepared for the worst were able to remain open. Organizations that had made investments in virtual workplace technology were able to avoid disruptions. Those with a healthy financial reserve -- in our industry, a "surplus" -- had the flexibility to invest in markets, in supplies and more when prices were low.
No one can consistently predict when a downturn or disruption will occur. But, clearly, "black swan" events occur, and organizations can plan for them and emerge even more relevant on the other side. That's why Northwestern Mutual is so focused on pressure testing our business frequently to ensure our financial strength. Through our 165 years, we have navigated wars, economic crises, the Great Depression, a previous pandemic and more -- and the key is to remain prepared and be ready in advance of a disruption.
During the March 2020 market downturn, Northwestern Mutual invested $100 million per day into asset classes that we believed would rise in the months and years ahead. Those assets did rise, and our clients benefitted from our calculated investments. Today, as inflation hits people's pocketbooks and a tragic geopolitical conflict rages on, our financial strength enables us to be ready for whatever develops.
These three strategies -- deepening customer relationships, prioritizing trustworthiness and creating a company for all economic seasons -- can help future-proof an organization and ensure sustainable success for years to come.
John E. Schlifske is chairman, president and chief executive officer of Northwestern Mutual, and is a member of its board of trustees. Schlifske joined Northwestern Mutual as an investment specialist and later led a variety of the company's investment operations as well as different parts of its business operations.
© Copyright IBTimes 2023. All rights reserved.
FOLLOW MORE IBT NEWS ON THE BELOW CHANNELS