How Can We Save The Private Healthcare System In America?
A Social Capital approach is the answer, and these incredible business leaders are proving it.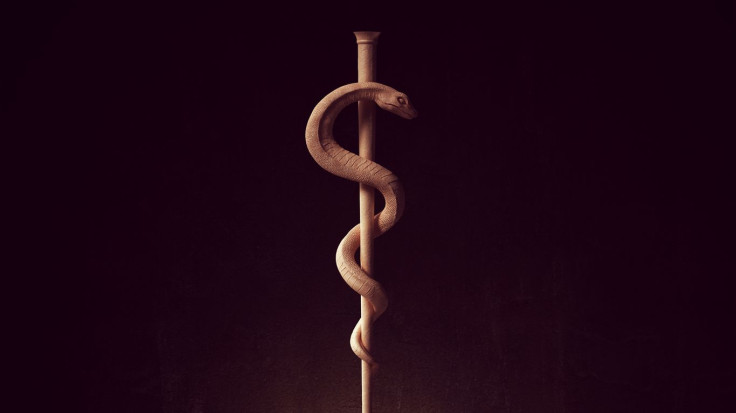 America is an anomaly in many ways – and healthcare is one of its most pronounced examples. Even as we struggle almost endlessly to fix what a majority of Americans believe is a broken system, the populace is almost evenly divided on why it's broken. Those on the left often argue it's because the government isn't doing enough, while those from a more conservative bent lobby for more reliance on the private sector to fix the problem.
The real rub here is that both trains of thought are wrong – or at least fail to understand the complexity of the problem. That's because the truth of the matter is that our system in America is steeped in a collaboration of both the private and public sector, and so any real fix must be rooted in that symbiotic relationship as well.
First, here are some surprising facts.
Our system has created a private healthcare industry in the United States that is larger than that of any other country in the world. Healthcare spending makes up 18% of our GDP compared to a global average of about 10%. Not surprisingly, the healthcare sector is the US's largest employer. The US also has the greatest healthcare spending, sitting at $10,224 per capita.
A collaborative system such as ours is tremendously dependent on the ethical commitment of all the players involved, like every other system in a capitalistic society. This being a business publication, we will leave the ethics of government and how to improve or protect it to better and more knowledgeable public policy experts. Instead, we will focus on the impetus and imperative for the private sector not only to hold up their end of the bargain but to prove to our citizenry and the rest of the world that we can fix this system by making it work better, rather than giving up on it and starting from scratch.
So, in line with that, we at IBT's Social Capital have chosen to honor the following 10 companies whose leaders have proven and continue to demonstrate the ability and the will to serve the healthcare needs of America by doing everything in their power to make their customers, their employees and the community in general a healthier place, so that our nation may be one of the healthiest on earth.
We believe that a Social Capital approach to private healthcare not only makes this possible but is a national imperative.
Chris Van Gorder: Scripps Health
As we did a year ago in "Frontline CEOs -- Who Aren't Afraid to Get Their Hands Dirty," we honor Chris once again this year because he continues to lead his healthcare organization to realize amazing success by focusing on what a healthcare organization should be focused on -- helping and healing people. From patients to employees to members of the communities in which Scripps serves and beyond, this CEO and this company truly cares and shows it.
When Chris Van Gorder was named CEO of Scripps Health in 1999, the organization was bleeding $15 million a year and employee and physician confidence was in the gutter -- and the issue that immediately confronted him was demands by the physician group for a hefty raise for their work in taking emergency room calls. This could easily have been a no-win situation, since there was no money for raises yet the hospital could not operate without physicians on call.
He decided to lead by inviting the physicians to help him lead the organization away from that disaster. To do this, he began meeting with division chiefs and medical staff-elected representatives and suggested the formation of an advisory group of physician leadership captains. "If we could find a way to fill the gap with information and transparently share our challenges with each other, then smart people would reach the same conclusion," Chris says.
With access to that information, the doctors studied the problem and acknowledged things were more dire than they'd realized. Chris was able to negotiate an agreement. "When physicians owned the issue, in the end we got a better decision," Chris explains.
This is a leadership style that relies on trust -- which is facilitated by, if not dependent on, person-to-person connection. As a connected leader, Chris lets his guard down and shares a lot with employees, so they view him as a human being who is not so different from them. He does, of course, insist on no HIPAA violations, and also no nondisclosure agreements and no personal information about other colleagues. This approach makes people feel comfortable sharing both their concerns and aspirations with him.
As CEO, Chris invests his time in talking with people at all levels of the organization -- from board members and front-line employees to patients and their families. He sends a daily email to those in leadership positions that provides market news and trends, so they're aware of what's going on outside of their organization, and responds to employees at all levels when they email him. In fact, he answers every single one of the hundreds of emails he receives each day.
Trust extends both ways, and Chris eschews micromanaging for delegating. "I surround myself with good people and respect them enough to let them do their jobs," he says.
A key to his effective connections-based leadership is his ability to read facial expressions and body language, a skill Chris honed in his previous career as a police officer, where it is crucial in helping to mitigate potentially violent situations and other conflicts.
As it is with more than a few of our front-line CEOs, Chris brings an unusual job history to his ascent to CEO of a health system. He served on a police force for eight years, leaving it only because injuries from an attack while responding to a domestic situation were so severe he could not return to active duty. His next career move was as security director -- ironically, for the hospital where he had spent time recovering from the aforementioned injuries. It was there he became interested in hospital administration, and he applied to graduate school. He is now board-certified in healthcare management and is an American College of Healthcare Executives Fellow. In fact, he served as 2010 chairman of the association, which is an international professional society of more than 40,000 healthcare executives who lead hospitals, healthcare systems and other healthcare organizations. He has led Scripps to numerous awards for both quality of healthcare and workplace culture, and has earned recognitions for himself, including being named multiple times by "Modern Healthcare" as one of the nation's "100 Most Influential People in Healthcare."
But the skills from his earlier career stand him in good stead as a leader, as he is able to use body language as information and adjusts his communication style based on the visual cues he gets from people. "My training as a police officer enables me to defuse situations and make decisions quickly," he says.
Chris shares his insights and strategies in his book "The Front-Line Leader – Building a High-Performance Organization from the Ground Up." These include another unusual focal point -- the power of storytelling, which Chris learned and demonstrated firsthand during the response to Hurricane Katrina.
Scripps had created a medical response team as a result of 9/11 that would allow volunteer staff to go into communities in disaster situations, and that came in handy after Katrina, when the surgeon general asked Scripps to respond to the crisis in the Gulf. Scripps sent three teams, and Chris went along with them in the role of chief storyteller. As the George Bush Convention Center in Houston filled with hundreds of survivors, the teams ran the medical center there for a period of time. There were countless inspiring stories. Chris used his Blackberry to collect the stories and photos, and then emailed them each night to the thousands of employees and doctors back in California.
"It was amazing how the culture shifted almost overnight," he says. The power of storytelling filled everyone with pride. It reminded them of their collective purpose -- to help people in their times of greatest need -- and reinforced Chris's belief that "community work builds culture."
But maybe most importantly for everyone in the company, it was their CEO who was actually connecting them to these stories and to himself.
Alexander Hardy: Genentech
Taking care of people is what healthcare is all about. Genentech focuses that effort both inward and outward. The company has an enviable reputation for taking care of its employees, with programs, policies and a company culture that have long earned it a regular placement on Forbes' "Best Places to Work" list. Under current CEO Alexander Hardy, that achievement continues.
Alexander demonstrates his concern for people also in the response he initiated for the company following the death of George Floyd. Pledging to use Genentech's "power, privilege and resources to advocate for equity and justice," Alexander is leading the company to fully support the fight for racial equity.
This all ties together in how Alexander views responsibilities of companies in the healthcare realm. "Healthcare companies must hold themselves accountable to the very highest ethical standards," he says. He believes the ability of Genentech and other healthcare companies to advance and protect the health and safety of people facing serious diseases absolutely depends on scientific rigor, transparency, and consistently acting in the best interests of the patients they serve. An additional goal he articulates for Genentech as a global pharma organization is to bring more benefit to patients at a lower cost to society. "To achieve this, we must strike the right balance between our ability to make the substantial R&D investments necessary to drive breakthroughs while ensuring patients have rapid, broad and sustainable access to the medical advances they depend upon," he says. "The success and sustainability of our business and our mission to positively impact society are inextricably linked."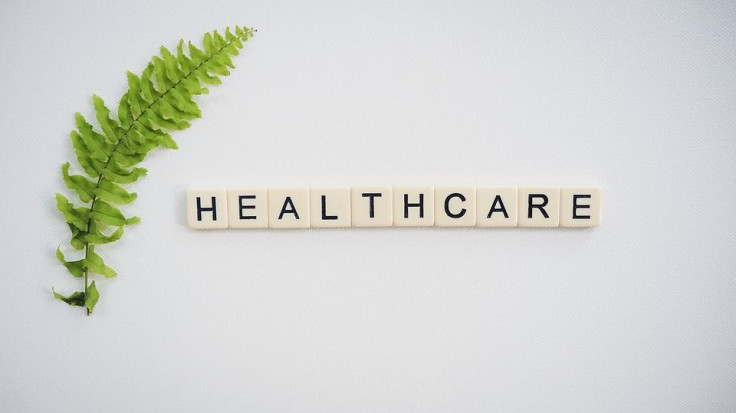 That philosophy also perfectly encapsulates the reason we are honoring Alexander as a Social Capital CEO this month.
Preventive healthcare is another route to potentially lowering healthcare costs in the long term. "We believe there's a tremendous opportunity to improve health outcomes and reduce complexity and costs by establishing a holistic and integrated approach to patient care -- from prevention and diagnosis through to treatment and monitoring," Alexander says. He points to cancer care as an example, noting the data show that detecting the disease early, when it is most treatable, can save lives. "At Genentech, we partner across leading healthcare organizations and advocacy groups to encourage people to prioritize their cancer screenings." Genentech has been working with Stand Up to Cancer for more than five years through its Cancer Screen Week program to help raise awareness and educate people on the importance of routine cancer screenings.
Alexander Hardy heads a leadership team that is able to combine a work environment of not taking themselves too seriously -- opening meetings, for example, with spoofs of TV shows -- and a very serious mission of improving healthcare for people. This approach brings out the best in its employees, furthering what we call the Social Capital concept of a company being a force for good in the lives of its employees, customers and society as a whole.
Samuel N. Hazen: HCA Healthcare
HCA Healthcare is one of the nation's largest healthcare services providers, employing almost 300,000 people working in 182 hospitals and more than 2,300 healthcare sites located in 20 states plus the United Kingdom.
Yet its CEO, Sam Hazen, who has been with the company for almost 40 years and was appointed CEO in 2019, never forgets that the whole point of the company's existence is not to be big but to have a big heart and to help and to heal the sick. "We talk about this sacred responsibility that we have in our organization because we take care of people when they need us," proudly declares Hazen.
Maybe that has something to do with the old-school business ethics taught to him by his father, who ran five-and-dime stores. "He had three basic things he ingrained in my sisters and me," Sam explains. "Treat the customer right, know your business and work hard."
Important to note, when he talks of his customers, he refers not just to the patients but also to the physicians, all his employees and the people in the communities HCA serves first and foremost. Only after all their needs have been served does he even mention the responsibility to the shareholders -- quite a switch from many other publicly held companies.
And that's not just lip service. HCA goes out of its way under his leadership to help those "customers." For starters, HCA Healthcare cared for more COVID-19 inpatients than any other health system in the country, but it didn't stop its commitment to the Covid crises there. The company was determined to use its knowledge to advance patient care in all other institutions.
In January 2021, HCA committed to sharing all that data collected on Covid-19 hospital care in a forum with other prominent public and private research institutions all determined to use that cumulative knowledge to improve patient care.
And when it came to his employees, HCA really pulled out the stops from the top down because Hazen reminded his team at all times that "our mission is above all else to the care and improvement of human life. If our employees and our physicians felt like they couldn't safely take care of people, then our whole system -- and really the whole health system across the country -- would crater."
So, HCA stepped up all the ways it could protect its employees, from clinical guidelines to training and PPE -- but also, and maybe even more importantly, economic protection. To that end, HCA didn't lay off anyone, and top executives and board of director members gave up all or part of their compensation, including Hazen, donating it to the HCA Hope Fund, a charity that provides assistance to employees and their families with proven financial needs due to natural disaster, illness, injury, domestic violence, death of a loved one or other difficult situations. In 2021, the Hope Fund provided $10.4 million to 4,800 HCA Healthcare families.
"We set two objectives early on, and everything else was put on the sidelines," says Sam. "The first was to protect our people. We were going to protect them when they deliver care, and we were going to protect them when they leave our institution. We were not going to lay them off or furlough them. And to this point, we have not laid off or furloughed a single HCA employee as a result of the pandemic."
Going forward, now that the pandemic is slowly moving into our rear-view mirror, what does he think is the next hurdle that an ethical healthcare company can help to overcome? "The big challenge, and it's going to take partnership, is to deal with some of the disparities that exist across the communities we serve," Hazen declares. "What is going to have to happen is, there is going to have to be public-and-private partnerships and private partnerships."
Those partnerships will help ethical and intentioned healthcare companies in the private sector deal with another of the big issues Sam sees as crucial to deal with: access to care. Last year, HCA launched two relevant initiatives.
The HCA Healthcare Foundation launched its Healthier Tomorrow Fund, an $80 million community impact fund, to support high-priority community needs and health equity in 25 communities where HCA Healthcare has a presence.
And HCA Healthcare committed $10 million to support Historically Black Colleges and Universities (HBCUs) and Hispanic-Serving Institutions (HSIs) in communities where HCA Healthcare has a presence. These partnerships are intended to strengthen student pathways from undergraduate to graduate to management careers in healthcare, while also advancing diversity in healthcare and supporting the next generation of healthcare leaders.
In 2021, HCA Healthcare and the HCA Healthcare Foundation donated more than $41 million to community organizations, and HCA Healthcare provided charity care, uninsured discounts and $3.3 billion worth of uncompensated care. Additionally, HCA Healthcare colleagues volunteered more than 99,600 hours with charitable organizations
Also in 2021, the company formed the HCA Healthcare Health Equity Council to analyze data related to patient outcomes, explore opportunities to address disparities and pursue partnerships with outside organizations.
"We are, in my opinion, fundamental to the community infrastructure, just like first responders are, or like utilities are," says Hazen. "Healthcare is a bit of infrastructure from one community to the other, and with that comes a sacred responsibility to be there when the community needs us."
All of that goes right back to HCA's goal to be not big but bold in its commitment to help and heal.
"Our business is very simple: It's people taking care of people in need. If we can put systems and technology, best practices, and financial resources to work to help people deliver better care to others, that's incredibly rewarding for me," says Sam.
"We are in the people business. Even though it's got science to it -- institutional capabilities, facilities and technology -- it really boils down to our people."
Robin Berzin: Parsley Health
Parsley Health is the nation's leading holistic medical practice, offering a homebase for women's complex whole health needs. Women, as the chief medical officers of our homes and communities, have long needed care designed around them, by them and for them. Parsley comprehensively and holistically treats women, while also caring for their partners, children, and families of any gender or identification.
"Every company, no matter the size, has the responsibility to be ethical to the people it employs and the world it serves," says founder and CEO Robin Berzin, M.D. "Healthcare is unique in that we have a direct and powerful line to our patients. Unfortunately, our healthcare system today too often focuses on fee-for-service or quantity-based care, which fails to align economic incentives with positive health outcomes."
Built around Robin's goal to create a concierge medicine model that is affordable, Parsley Health focuses on value-based care. Its membership model ensures that patients are offered proactive, preventive and personalized care that is guided by the most important question: Are our patients getting healthier?
Through the annual medical membership, Complete Care, patients receive a year of dedicated care from Parsley Health's providers and health coaches, alongside advanced diagnostic testing, asynchronous care, personalized medications and nutritional guidance. This model allows the healthcare providers to get to the root of each patient's conditions and saves patients time, stress and money.
Robin's inspiration for Parsley Health evolved from her realizing that modern medicine as it was being practiced not only didn't have all the answers but wasn't even willing to ask the right questions, or to share any of its knowledge with the patient. So, she decided to fill that important void to care for patients the way she would want to be cared for. "I saw when I was training as a doctor that the way primary care today is practiced in most places is woefully inadequate for the needs of modern life. So, I decided to build a new healthcare system that reflects the future we all need and deserve," she says.
At the end of the day, Parsley Health is all about increasing the body of knowledge for individuals about their body and creating a healthier future for them because of it. And it is building a whole new core of healthcare practitioners and educating them with the tools and knowledge they need to make our nation and our world happier and healthier. This was the determinant for our honoring Robin as a Social Capital CEO last year in "The Power Of Knowledge – And The Leaders Who Spread It."
Notes Robin, "What our patients love about Parsley is that we help resolve or improve existing conditions while also preventing new ones from cropping up -- and, by sharing our health outcomes, we're able to show that our model of healthcare really works."
"I have a bigger tool kit than the average doctor," Robin explains. "I prescribe specific nutrition, exercise, lifestyle and stress management protocols, as well as professional-grade nutraceutical supplements in addition to medications. I also leverage the power of cutting-edge testing to understand the body and more accurately identify the drivers of disease."
The majority of female patients in the U.S. have been suffering for seven years before they seek help, according to Robin, reporting, "By the time women come to us, on average they have two chronic conditions. That means that, in all likelihood, they've been bouncing between specialists and prescription drugs, spending thousands upon thousands of dollars with little relief."
With a track record of tens of thousands of patients cared for, Parsley's personalized medical programs drive best in class health outcomes and cost savings for patients suffering from chronic conditions such as autoimmune, GI, cardiometabolic, mental health, fertility/maternity and hormone conditions. 80% of Parsley patients improve or resolve their conditions in their first year of care -- while also reducing prescription drug use and referrals to specialists. For those previously on chronic medications, patients reduce their prescription drug usage by 65% on average.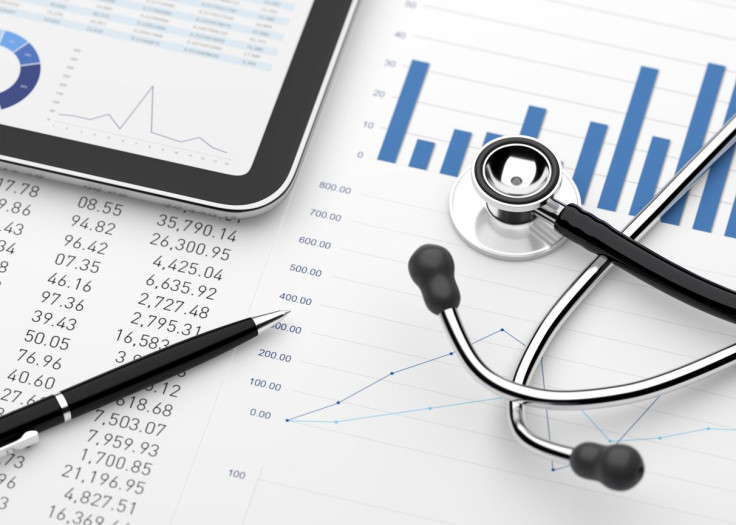 Robin reports that, within their first year of care, 80% of Parsley Health's patients improve or resolve their conditions -- while also reducing prescription drug use. For those previously on chronic medications, patients reduce their prescription drug usage by 65% on average. The call for specialists drops 30% after the first year of care and 77% after the second year.
"My hope for the year ahead is that more people will look at this data and understand the necessity for personalized and proactive healthcare," Robin says, "especially for female patients so often left behind by the U.S. healthcare system."
Robert B. Ford: Abbott Laboratories
"Abbott exists to help people live their fullest, healthiest lives. That doesn't stop with the people we serve, but it extends to our employees as well," shared Abbott CEO Robert Ford in an exclusive Social Capital Q&A, "Real Sustainability Is About People," last year. "Work and family are both important facets of a full life, so supporting our employees with benefits tailored to allow them to succeed in both is central to who we are. When our employees are fulfilled, they are also more creative and productive and that helps Abbott to continue meeting the health needs of our customers."
In fact, during Robert's more than 20-year tenure with the company, Abbott has created a benefit structure aimed at supporting its employees in helping them care for their family so each employee can be a happier, healthier person, and this is why we first honored Robert last year in our feature article Family Matters: 10 CEOs Who Support Our Most Important Institution."
Robert believes the interests of employees, customers and communities have always been closely tied to the success of any company. Today, however, he says "there's a greater recognition of the many ways that business can make an impact in people's lives around the world." And it is for this broader focus that we are honoring him as a Social Capital healthcare CEO.
"It's no longer just a company's specific product or service that people see; it's the many other ways that companies intersect with people's lives as well, from how they treat their employees, customers and communities, to how they protect the world's resources," Robert says. Noting that companies need to think and act with all of this in mind, he continues, "But they also need to prioritize and focus on the unique ways they can make the greatest contributions. For us, that means designing for broader access to health innovation."
Noting that the healthcare industry has produced marvels of innovation that have substantially improved the state of people's health, Robert believes the industry must now focus on ensuring that new innovations get to the greatest number of people -- solving not only the medical challenge, but the challenge of access and affordability at the same time. "This represents a paradigm shift for our industry -- one that bumps up against one of our definitive traditional parameters: the need to generate sufficient profit to fund future innovations," he says. "We believe this hurdle can be cleared by reconceptualizing the strategy and process of product development. We must create future products with both imperatives -- effectiveness and affordability -- as equally fundamental design principles."
Observing that the COVID-19 pandemic revealed the potential fragility of our healthcare systems and, consequently, how vulnerable we all are, Robert sees the true issue being not only the difficulty of handling a colossal surge of medical need like that caused by the pandemic itself, but the underlying, ongoing stresses on the system that have brought it so close to cracking under this pressure. "We are, in effect, facing a permanent surge that threatens a global healthcare crisis," he says. "World healthcare spending was an estimated $8.9 trillion in 2019 and is projected to reach $16.4 trillion by 2029. Many countries are struggling to keep pace with the growing disease burden of aging populations. Chronic diseases, such as heart disease or diabetes, account for nearly three-quarters of all deaths worldwide."
For a sustainable future, says Robert, "We must find ways to expand access to care to more people on a sustainable basis."
Matt Sause: Roche Diagnostics
Last year, we honored Roche in general for its amazing and responsible response to the pandemic. We honor the company again this year for continuing to be a company devoted to the higher calling of healthcare, rather than simply trying to maximize profits.
Specifically, we tip our Social Capital hat to its leader, CEO Matt Sause, whose compassionate approach is spot-on with our look at how private for-profit healthcare companies can lead the way to greater overall care for all in America. Matt's diverse background, his longtime devotion to the industry and to Roche, as well as his incredible response during the pandemic made him stand out as a Social Capital leader fit to be honored again this year.
The onset of the pandemic in early 2020 created an obvious urgent call-to-action moment for the world's largest biotech company, headquartered in Switzerland, that was felt acutely throughout Roche Diagnostics North America, where Matt leads more than 3,000 people who develop and make diagnostic products for cancer, cardiac health and other conditions -- as well as infectious diseases.
When the pandemic hit hard two years ago, Sause had just recently taken the reins and almost overnight was asked to ramp up and supply six times the company's previous volume of polymerase-chain reaction (PCR) tests for the Corona virus -- a crucial weapon in the fight against Covid. This was no small task to be sure, but especially for a new leader. Yet, under Sause's leadership, the company went from firsthand knowledge of Covid-19 to authorization of Roche tests within a mere six weeks.
How did he do it? By using some great Social Capital techniques. First of all, he immediately assembled a powerhouse team by scouring the whole company in search of "the best talent from anywhere in the organization," regardless of title or location, rather than simply depending on those in his inner circle.
He then reached deep down into the Social Capital well to leverage purpose in order to get a whole lot of people across the company invested to work harder, longer and more intensely than they ever had, including a huge push to enlist new hires and ramp them up quickly.
"It really focused on the proposition of working for an organization with a mission and an ability to impact the healthcare environment in the U.S. and globally," Sause says. "We were able to recruit talent from competitors."
And just to add the perfect caring touch, the company gave flight upgrades and free dry cleaning to field engineers who were asked to travel to hospitals and clinics.
It was quite the demanding trial for Sause, but one that he was well-suited-for due to an open, collaborative and caring Social Capital approach to leadership. "I consider the ability to listen to and learn from colleagues to be one of the most important leadership skills," Sause explains. "I work to inspire others by shining a light on the good we can accomplish in this world."
Possibly a big part of that philosophy was instilled and motivated by the diversity of his background working in other parts of the world, where availability of healthcare is often a life-or-death situation.
"I'm passionate about improving healthcare -- specifically, ensuring access to innovation for patients across the spectrum of need," explains Sause. "My leadership style has been influenced by my experiences living in and learning about the healthcare systems in other countries, including Peru and Korea. These experiences taught me the importance of a sustained, systematic commitment to patient access to innovation. It also taught me the profound impact success in this area can have on society."
And so, as we endeavor to shine a light on an inspired look on the positive potential of private healthcare and how it can improve the lot of Americans and beyond, we realize how important it is for people like Matt to be trailblazers, and so does he. "As leaders, we will need to rethink the organization of our companies in a world in which traditional ways of working have been profoundly disrupted," says Matt. "That calls for a much more flexible approach to organizational strategy.
"Improving access to innovation also needs to be top of mind for healthcare leaders," he continues. "Despite the advances in healthcare technology in the United States, tremendous discrepancies remain. The pandemic illuminated these discrepancies, and they will remain a major challenge for the sector moving forward."
Angelo Falcone: Dignity Integrative Health Solutions
Since we first honored Angelo Falcone in "Frontline CEOs — Who Aren't Afraid to Get Their Hands Dirty" for being a business executive who believes in and practices front-line leadership, he has shared insights from being also on the front lines of healthcare delivery. As he says, "You have to really understand what people are going through. …. You want to be sensitive to the challenges any particular emergency room was having so you can appropriately allocate resources." And in his exclusive interview for our Social Capital section, he discusses his frustration with the insurance model of operating an emergency room care facility.
Taking that discussion a step further, he says that, regarding the question of whether a healthcare company has a greater responsibility than other kinds of businesses to be ethical and how they can balance the need to serve the public good simultaneously with the need to pursue profits, "This is an existential question we in the U.S. have struggled with as long as we have had a healthcare system." He notes that in Great Britain, Canada and others with nationalized healthcare, profits do not come into play (although there is usually the option for a patient to pay more to get a particular service). Healthcare in the United States is a mix of government-funded and private insurance -- nonprofit, for-profit and very limited publicly funded healthcare systems.
Ethics in healthcare usually revolves around the patient-physician relationship. The physician has an ethical obligation (i) to benefit the patient, (ii) to avoid or minimize harm, and to (iii) respect the values and preferences of the patient. "When we are speaking about a healthcare system, the same principles should apply," he says, "with the additional requirements of deploying resources that most efficiently and cost effectively care for the patient or population being served. It also must deliver the best outcomes. This is often referred as the 'triple aim' of healthcare."
Angelo believes this goal can be achieved only when there are proper checks and balances in place. He cites Mayo Clinic and Geisinger as among organizations often held up as good examples due to the close alignment of the clinical and business parts of the organization. "It requires physician involvement at the highest levels of the organization. It also requires transparency which is something our healthcare system struggles to achieve to this day," Angelo says. "There is a way to serve both the public good and pursue profits. It is not an easy balancing act but one which our patients deeply deserve.
At the same time, it must be recognized that 99% of healthcare happens outside of a doctor's office. As he discusses consequences and solutions in his article "A Viable Path Forward to Fix US Healthcare" for our Social Capital section, the challenge for efforts at healthcare reform is that many risk factors begin 20 to 30 years before their resulting chronic diseases show visible signs of being a problem.
"The paradigm of moving from disease treatment to disease prevention is one which must occur if we are to deliver the promise of a healthier society now and in the future," he says, expressing his belief that, at some point, we must take deliberate steps to achieve this goal. Sharing, "As every primary care physician knows, it is difficult to make the economics of preventive healthcare work," Angelo notes that is changing due to incentives for achieving certain goals -- like lowering blood sugar levels and making sure certain key metrics are tracked on a regular basis -- through what are described as alternative payment models (APMs). Unfortunately the data on results are not showing clear successes on accountable care organizations (ACOs), which had been touted as a promising new way to care for patients.
Angelo points out there is clear data that following the right nutritional regimen, regularly moving your body, getting enough sleep, and lowering stress through mindfulness techniques as well as having a close group of people you depend on (and who depend on you) delivers the best outcomes. He believes focusing primary care visits on prevention and following up those visits with a health coach to help change behavior and build healthy habits would, therefore, be a very cost-effective way to move this needle. "We all lead busy lives, and, in the absence of a plan, it is difficult to maintain and extend overall health," he says.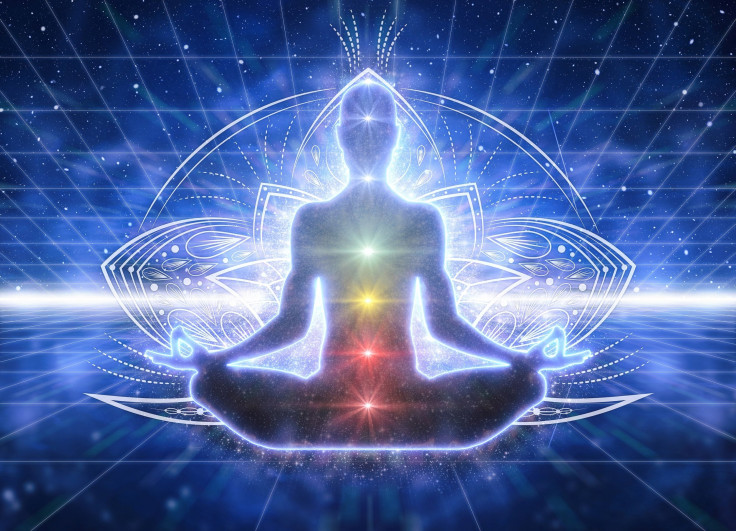 Angelo suggests another easy next step would be combining the above with low-cost fitness and biometric trackers so people can self-regulate their behaviors. "Incorporating these into workplace wellness programs is a natural step," he says. "As we move into a new relationship between employees and employers post COVID, being able to offer this as a core workplace benefit is good for the employee and employer."
Fred Hassan: Warburg Pincus
Fred Hassan long ago established himself as a leader in the pharmaceuticals industry, and has more than three decades as an investor, board member and executive of global pharmaceutical corporations. That kind of renown indicates knowledge of the industry itself, and his leadership impacts the performance of his company within the industry at the macro level. For our Social Capital section, we recognize him for his leadership within a company and his relationship with employees.
His record is testament to the power of that approach. Evidence the turnarounds he orchestrated at Pharmacia-Upjohn and Schering-Plough when they faced what looked like insurmountable problems. "In both cases," he says, "I made engaging and motivating frontline managers a cornerstone of my turnaround strategy."
Part of enabling and leading the way for people to do the right thing is being right there in the action as a front-line CEO, the particular leadership characteristic that impressed us to honor him in our June Social Capital feature, "Frontline CEOs — Who Aren't Afraid to Get Their Hands Dirty."
"It's in the long-term interests of shareholders of all companies to ensure that their managements are committed to high ethical standards," Fred says, noting additionally, "People working in healthcare companies have a special duty to do the right thing as patients and doctors rely on them to add life to years and years to life."
Regarding the question on the pursuit of profits, Fred notes that publicly traded healthcare companies are under pressure both obvious and unrelenting from Wall Street to maximize earnings, dividends and shareholder value -- with the job of CEOs further complicated by well-publicized examples in more recent years of pressure to extract even more short-term profits primarily by cost-cutting, financial engineering or sale of assets.
"Courageous and long-term-thinking healthcare company CEOs must work on setting a compelling long-term vision of superior innovation and robust business practices, along with credible action plans to execute on that vision," Fred says. "They should then work hard at winning the hearts and minds of their board, their employees and their investors in the company…'hearts' with a capital 'H.' They have to convince their audiences that if they are allowed to invest in long-term R&D and/or business upgrades and if one can then be patient during the journey, social good will follow and long-term profits will follow."
Fred believes healthcare leaders have a special responsibility to earn trust and to re-earn trust every day and to never take trust for granted. Adherence to business ethics is part of earning trust. "While adherence to high standards is a prerequisite in healthcare, it is also known among all industry sectors that ethical behavior within companies means a better connection with society and a better opportunity for long-term profits for shareholders," Fred notes.
Citing this as perhaps the most fitting expression of corporate philosophy in this regard, Fred quotes George Merck, president of the pharmaceutical company Merck from 1925 to 1950: "We try never to forget that medicine is for the people. It is not for profits. The profits follow, and if we remembered that, they have never failed to appear. The better we have remembered it, the larger they have been."
Fred shares one contemporary example of this in cancer, where Merck has brought new hope for cancer patients by pioneering an important subclass of immuno-oncology drugs. "Keytruda will soon be the biggest selling drug in the world," he says, noting, "Millions of patients will benefit. Investors in Merck, too, will benefit."
Preventive care is at the opposite end of the healthcare continuum in which the U.S. spends four and a half trillion dollars a year -- and this figure is projected to cross six trillion before the end of this decade, according to Hassan. He believes that, in a more ideal world, up to a trillion dollars could be saved by measures to promote prevention and wellness, and also to eliminate waste, fraud and abuse. In this regard, the biggest savings in healthcare can come from promoting health literacy, promoting healthy lifestyles, fighting the obesity epidemic, promoting healthy diet and exercise, eliminating tobacco, severely reducing alcohol and drug abuse, and making other public health measures radically more effective and efficient.
"Just one example of public health upgrade is to better deploy the tools we already have. We now know that lower LDL is better when it comes to preventing the No. 1 killer, which is cardiovascular episodes such as heart attacks and strokes. If the public could be educated on getting their LDLs below 50 and to keep them ultra-low, imagine the savings to the healthcare system. The tools for lowering LDL are already available," Fred says.
"Hopefully," he adds, "there will be more elected political leaders in the future who will make their authentic priority to improve public health while also incentivizing innovation, in both private and public sectors."
Karen Lynch: CVS Health
CVS is a pharmacy, so of course it would make sense for the company to care for the health of its customers. But it goes above and beyond to care for everyone in the communities in which it operates as well. And the extent of its care goes well beyond its products as the company aims to preserve and enhance the total health well-being of people in those communities in which CVS operates, especially the underserved.
CVS Health is an enormous company -- about 300,000 employees; more than 9,000 stores; more than 40,000 physicians, pharmacists and nurses on staff -- so the way it conducts itself in the healthcare arena makes a big difference. And it is, in fact, doing just that -- making a difference.
CVS made news and a big impact a few years ago when it stopped selling tobacco products in its stores. Since then, the company made a five-year, $50-million commitment to turn the new generation of Americans into the first non-smoking generation by partnering with anti-tobacco and youth organizations. Since launching "Be The First"in 2016, CVS has reached 15 million youth through education, awareness, advocacy and health behavior programming. Incidentally, American cigarette sales fell by 1% in states where CVS had a 15% or greater share of the pharmacy market, according to CVS.
Beyond that bold move, CVS committed to improving multiple sectors and segments of society through its health zone strategy and initiatives. Health Zones are concentrated community investments that reach out way beyond the products and stores to support underserved communities by addressing the key factors affecting health or illness in those areas in order to improve overall health. CVS Health works with its partners to reduce health disparities in those areas, and to promote equity and opportunity for at-risk communities. And it has created extensive programs for solving America's health crises for the poor, which include funds and solutions in sex key areas: housing because, when people have adequate housing, they can focus better on other health needs; education because knowledge is crucial to people being able to thrive; access to food, as healthy and nutritious food is necessary to avoid and/or manage a litany of chronic conditions and health disorders; labor and workforce assistance because e mployed people often have better health outcomes; transportation, since getting to and from medical appointments or a grocery store can make staying healthy easier; and, finally, of course, the actual access to traditional healthcare.
Add to that the CVS Health Foundation that works to extend a cavalcade of grants, scholarships and assorted funds in partnership with local support organizations across the country, and you have a vision of social health responsibility and caring that truly fulfills the role of a Social Capital company in a big way.
Or, as the company website says, "Our approach to social responsibility ties directly to our purpose: Bringing our heart to every moment of your health."
CVS invested $185 million in affordable housing in 2021, supporting the development and rehabilitation of more than 6,570 affordable housing units in 64 cities across 28 states and Washington, D.C. Funding helped build 736 permanent supportive housing units for the homeless, those with physical, intellectual and/or developmental disabilities, youth aging out of foster care, domestic violence victims, and those needing behavioral health or addiction treatment, to mention just a few of the beneficiaries.
Of course, that responsibility still exists inside the stores as well, as they even have an anonymous number that employees can call to report problems within the company or in their stores. And that's not just some toothless nicety. This year, calls into that number actually resulted in a major shakeup at the company that led all the way into the executive ranks. In fact, CVS Health recently fired several employees, including executives, following an internal investigation into how the company handled sexual harassment complaints.
The company also said it will shake up how it handles similar complaints in the future, according to a CVS statement. And new CEO Karen Lynch will oversee the effort as well as stating her personal commitment to improving the health of communities across the country and driving meaningful social and policy change.
"What I want to do is make sure that people have access to high-quality, affordable healthcare, and that we as a company can help people navigate the healthcare system," she explains. "Because we're so central in people's lives, we have the ability to be even more central in people's lives. That's the mark I really want to make -- to be part of someone's everyday life where, if they're healthy, they're engaging with us to stay healthy. If they have health issues, they're engaging with us so that we can help manage and navigate that."
© Copyright IBTimes 2023. All rights reserved.