Renee Graziano Rehab Update: 'Mob Wives' Star Overdosed On Oxycontin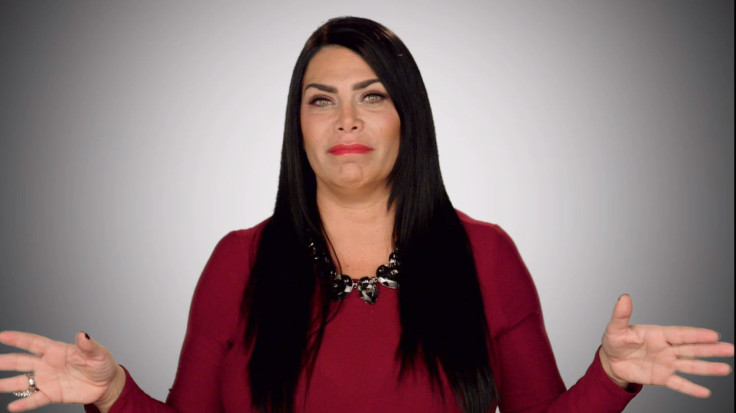 Former "Mob Wives" reality star Renee Graziano struggled with depression for years. It's what ultimately led to her drug addiction. More than 20 years later, the Staten Island native is getting treated for her mental health issues and is working to stay sober.
"I have suffered with depression for 25 years and for years it was frowned upon to take medication for it," she told Radar Online in an exclusive interview Friday. "It was always 'Just get over it!'"
Graziano, 47, overdosed July 4, 2007. She had been given oxycontin and sleeping pills after she broke her coccyx.
"I didn't eat and I wasn't sleeping for days at that point and my body caved in," she said. "I had almost no potassium and that causes a heart attack. I collapsed."
Since then, Graizano went to rehab four times, including her current stay. "So far I've been in 90 days at Transitions Recovery Program in Miami," she explained. "They are amazing!"
Graziano will stay in rehab until March. "I've always been afraid of being happy," she said. "It's been 25 years since I've felt that way."
The former VH1 reality has been open about her rehab stint since she entered the center in October. "She is getting treatment that stems from her depression and some things that she has to work out," her sister, Jennifer Graziano, told Radar Online at the time. "She's been battling depression for a while and this kind of treatment kind of digs a little deeper than what she's done in the past."
The reality star has been active on social media. Every day above ground is a blessing, don't take life for granted," she tweeted Monday. "Don't hold on to the past or obsess over the future just live in the 24 hours that you have right now."
Even though "Mob Wives" is over, Graziano returned to reality television with "Marriage Boot Camp: Reality Stars." The show premieres Friday at 9 p.m. EST on WEtv.
Follow me on Twitter @mariamzzarella
© Copyright IBTimes 2023. All rights reserved.