Reopening In Several States: How Companies Cope With The Crazy Quilt of Guidelines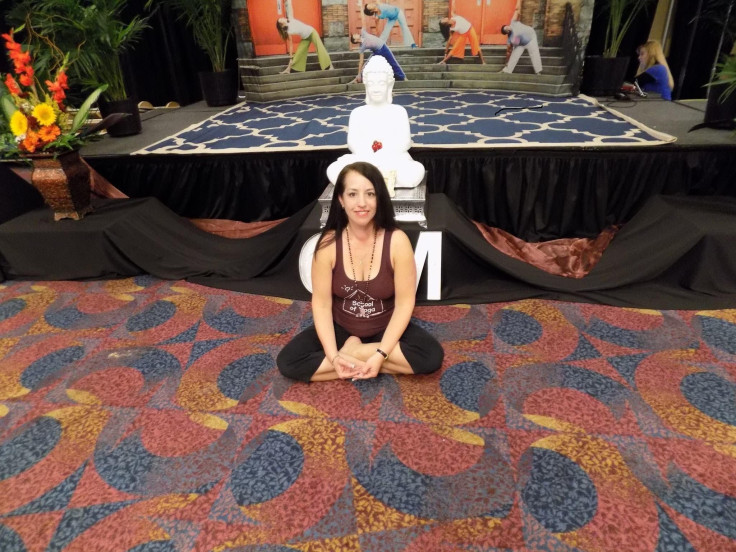 Opening up is hard to do. But for small businesses with offices or facilities in multiple municipalities or states, it's especially difficult. With different locations on different comeback schedules, companies must contend with a confusing array of considerations affecting their operations, employees, suppliers, and customers. "It's a really messy situation," says Nader Mikhail, CEO of Elementum, a San Mateo, Cal.-based supply chain management firm.
A Crazy Quilt of Regs
The problem, of course, is the crazy quilt of state and even city mandates. States generally have reopening schedules based on four phases, allowing certain types of businesses and establishments to open up at specific times, along with other rules. Connecticut's phase 1 opening, which started on May 20, included, among other places, non-essential retail and outdoor dining at restaurants. On the other hand, in Texas, phase 1 began May 1, with retail stores, restaurants and even malls allowed to open at 25% capacity. And in New York, home to the biggest outbreak, Governor Andrew Cuomo divided the state into 10 regions, all of which have the same phases, but happening at different times. For example, New York City entered phase 1 in early June, and phase 2 on June 22; the northernmost sector of the state started opening up in mid-May.
Plus it's not always clear when a particular phase is slated to begin. And states can push back dates for both reopening in general and regulations in particular--as some that have experienced fresh outbreaks have recently done. In Hawaii, Gov. David Iger, who was expected to end the state's 14-day quarantine mandate for out-of-state visitors on June 16, extended it shortly before the deadline to the end of July. Plus, counties are making their own updates to the rules. Case in point: in Florida, where Covid cases are surging, Orlando, Tampa and other cities, just started requiring residents to wear face masks in public.
That leaves small business owners like Doreen Foxwell in a bind. Foxwell's Monroe, NY-based company, The Children's School of Yoga, teaches yoga in schools, child care centers and camps, with 11 franchise locations--most of which she owns--in North Carolina, New York, New Jersey, and Connecticut. According to Foxwell, while New Jersey will allow her to visit camps starting in July, she's unsure whether the rules will change later on in the summer in New York--and when she'll get the final word. And while she can teach in day camps in Connecticut, that's only if the place chooses to let her in. "Some don't want to take a risk," she says. "Others are going straight by the guidelines."
Reopening Gurus
To stay on top of the ever-shifting situation, Tracy Cote, chief people officer at Zenefits, a San Francisco-based platform for managing small business HR needs, advises that companies appoint a reopening guru--someone to keep track of the phases in each region in which they have offices and be ready to meet the requirements coming up. "If you're a retailer and the next phase in one location is curbside delivery, you can anticipate what you have to do," she says.
Take Avrum Elmakis, CEO of CLMBR and owner of three Rise Nation climbing studios in two Colorado counties. According to Elmakis, one of the counties--Denver--includes that city and its surrounding areas, while Douglas is more rural. As a result, Denver has been more restrictive in its rules. So Elmakis recently assigned one of his administrators responsibility for the daily tracking of guidelines in both counties, to make sure he stays in compliance.
One Size Does Not Fit All
In general, it's unrealistic for companies with multiple locations to have a blanket policy, according to Cote. That's not only because the rules differ according to geography, but also because employee sentiment might range all over the map.
Cote's company, which itself is a small enterprise, for example, has offices not just in more than one region, but in more than one country: the Bay Area, Arizona, and Vancouver. In Vancouver, in particular, where the Covid-19 incidence is low, employees are clamoring to return. Nevertheless, she's decided to hold off opening any offices up until next month. If the case load continues to be low, she'll open the Vancouver office for five of the 40 staffers who have expressed a desire to return. At 8,000 square feet, she figures there will be enough room for social distancing.
Headaches for Retail and Wholesale
Wholesalers selling to far-flung retail establishments, as well as small brick-and mortar-chains with stores in different areas, face an especially head-spinning array of complications. A wholesaler, for example, could have retailers as customers that are allowed only curb-side pickup, others able to let in a limited number of shoppers, and still others not yet open.
Jalene Kanani's home decor company, Noho Home by Jalene Janani, based in Kapolei, Oahu, sells both to retailers and via an e-commerce site. According to Kanani, retail customers are not only opening at different times because of state rules, but also facing uncertainty about consumer demand. For example, retailers located in hotels are closed. Others in Hawaii are open, but have little traffic from out-of-state tourists, although a ban on inter-island travel was recently lifted. "The challenge becomes how to fulfill the needs of each location on separate timelines with a limited supply chain," says Kanani.
Her solution, thus far, has been to order plenty of inventory, so she's ready to go when and if her customers need her stuff. That, of course, has been a drain on cash flow. She's financed the inventory by tapping a line of credit and negotiating better payment terms with suppliers: While she usually paid 50% down and the rest upon shipping, now she's asking for 10% down initially.
Because her suppliers target smaller and specialty stores, vs. super-sized emporia, they've been willing to be flexible. "The ones that supply the [big] box stores, typically you're not going to get their attention," she says.
Rapid Response
For wholesalers, rapidly changing demand levels mean following an entirely new game plan, one that calls for extra-fast response. "It's not who's the best at planning anymore," says Mikhail. "It's who's the best at reacting." He points to a grocery store and restaurant supplier that, in pre-Covid-19 days, did planning on a weekly basis. Recently, the company stepped it up to daily triage sessions analyzing where the most pressing demand is coming from and which establishments have opened or have priority. "The decision they made two weeks ago may not be relevant anymore," he says.
Rapid response is also important for other companies, as well. Yoga-school owner Foxwell has her nine teachers on alert, in case they get the green light from camps in any of the states where she operates. Because most of the teachers, all of whom are contractors, live in the New York tri-state area, they can pinch hit for each other if they have other commitments. To help everyone stay on top of things, she holds a Friday night Zoom call, during which they can go through updates for each region. As soon as something opens up, "we have to be ready to spring into action," she says.
© Copyright IBTimes 2023. All rights reserved.