Republicans Ignore Science? During CNN Debate, Candidates Tackle Climate Change, Vaccines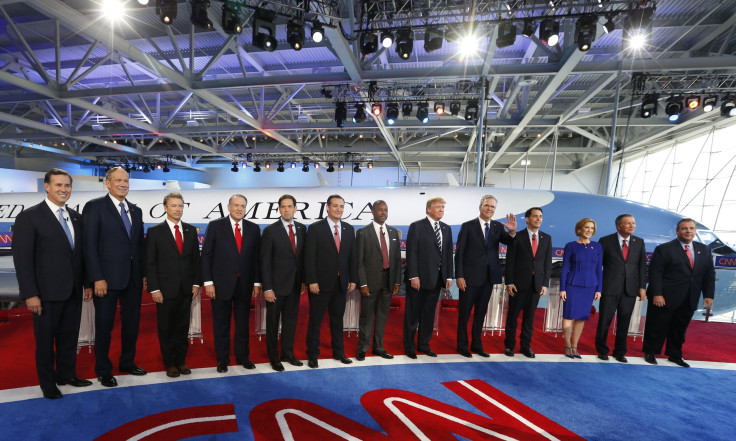 Is U.S. Sen. Marco Rubio of Florida a climate change denier? Rubio said clean energy was too expensive during a GOP debate hosted by CNN Wednesday night, but said he wasn't a climate change denier.
His remarks came as Republican candidates tackled issues having to do with science, including vaccines and climate change. Rubio said Democratic policies would destroy the economy, but wouldn't make the nation any more greener. "America is not a planet," Rubio said.
Meanwhile, in a year dominated by headlines of parents refusing to vaccine their children, some GOP candidates tip-toed around the issue, refusing to take a firm stance on whether parents should get their kids shots or not. "Vaccines are very important, certainly the ones that would prevent death or crippling," said retired neurosurgeon Ben Carson. But there should be discretion for other vaccines, he said. "A lot of this is pushed by big government," he said. (Carson has drawn criticism for his rejection of Darwin's theory of evolution. He embraces creationist theory which holds that all life on Earth was created by God about 6,000 years ago.
Business mogul Donald Trump also offered a broad response. "I'm totally in favor of vaccines, but I want smaller doses over time," he said. "I mean, it looks like it's meant for a horse, not for a child."
The GOP presidential candidates were nationally televised Wednesday on CNN at 8 p.m. Former Florida Gov. Jeb Bush, Ohio Gov. John Kasich, former businesswoman Carly Fiorina, Wisconsin Gov. Scott Walker, former Arkansas Gov. Mike Huckabee and U.S. Sens. Ted Cruz of Texas and Rand Paul of Kentucky also participated in the event.
Democratic front-runner Hillary Clinton weighed in on the debate on Twitter. "You don't have to be a scientist to know that climate change is an urgent challenge that threatens us all. We need to act," she said.
© Copyright IBTimes 2022. All rights reserved.
FOLLOW MORE IBT NEWS ON THE BELOW CHANNELS