Rescuer Had To Beat Pit Bull 20 Times Before Letting Go Of 4-Year-Old
The man who rescued a 4-year-old girl from the menacing jaws of a pit bull claimed that he had to hit the animal multiple times before it let go of the child.
Bobby Mahoney told the New York Post that he was preparing his daughter for school at around 8:00 a.m. when he noticed a pair of pit bulls "acting aggressively" outside his house Wednesday.
The 43-year-old was about to call 9-1-1 when he heard screams coming from outside.
It was during this time that a 4-year-old girl was attacked while waiting for a bus with her family at Huxley Avenue near West 261st Street.
"I came back to the door and the dog was already on the little girl," said Mahoney.
Mahoney thought of nothing but to save the poor girl from the vicious jaws of the dog.
"The first thing that came to my mid was grab something to make him let go. And that's what I did," expressed Mahoney as he described the instance when he grabbed a baseball bat, rushed towards the girl and began beating one of the dogs.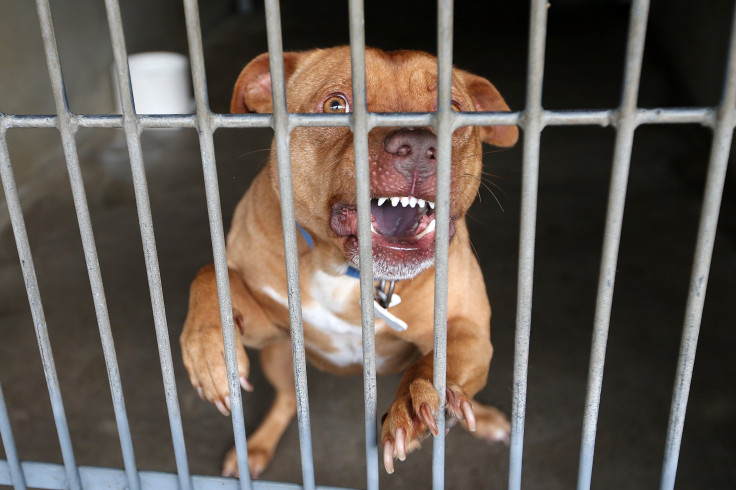 "I came outside with the bat and had to beat the dog to get it off of the little girl," Mahoney said to Eyewitness News.
He also pointed that one of his neighbors helped and began hitting the pit bull with a pocketbook.
"We tried to beat him off with anything we could."
"They weren't going to let her go. I hit the dog I don't know how many times, 14, 20 times," he said.
Mahoney stayed and comforted the victim and her mother while they waited for an ambulance.
"She's in bad shape. The dog bit her on her neck, bit her on her face."
The girl was rushed to the Jacobi Medical Center "where she was critical but stable."
Neighbors reckoned that both dogs weighed at around 50 pounds each, while authorities said that the animals escaped through a fenced-in yard.
Resident Michael McGivaren said that the dogs tend to "get each other worked up" and turn aggressive. As protection, McGivaren reinforced the fence that separated his property from the dogs with boulders and placed ladders against the fence.
Both dogs were turned over to the American Society for the Prevention of Cruelty to Animals (ASPCA), while no charges were filed against the owner.