Revamped Real Housewives to go Ahead After Suicide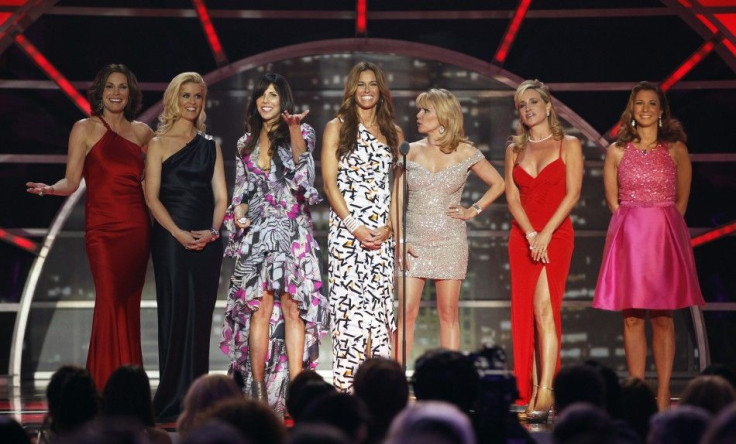 A re-edited version of reality TV show The Real Housewives of Beverly Hills will premiere on September 5 with a new introduction covering the suicide of cast member Taylor Armstrong's estranged husband, Bravo said on Wednesday.
The cable TV channel said it will also air several public service announcements to raise awareness about suicide prevention following the tragic death of Russell Armstrong two weeks ago.
Bravo will proceed with the Monday, September 5 premiere date of 'The Real Housewives of Beverly Hills,' Bravo Media president Frances Berwick said in a statement.
Given that these episodes were filmed months ago, the producers of the show taped a brief interview this week with several of the cast members to introduce the premiere. Re-editing of the episodes is still underway, Berwick added.
She said Bravo had partnered with the Entertainment Industries Council to raise awareness about suicide prevention, and would provide additional information and resources on its website on support groups.
Our thoughts continue to be with the Armstrong family during this difficult time, said Berwick.
Venture capitalist Russell Armstrong, 47, hanged himself and was found on August 15 after what friends and some family members have attributed to the strain of his marriage break-up, huge financial problems, and the pressure of having his private life under the show's spotlight.
His crumbling marriage to Taylor Armstrong was expected to be a major theme of the second season of the popular show about the lives of six wealthy and pampered women in Beverly Hills.
Armstrong's suicide was the biggest tragedy to befall the U.S. reality show genre that has mushroomed to become a major pop culture force in the last 10 years.
© Copyright Thomson Reuters 2023. All rights reserved.