'Reverie': What Will Happen In Season 1, Episode 3 Of NBC Series?
Mara tries to convince a family man to get out of his Reverie in this week's episode of "Reverie."
According to the synopsis for Season 1, episode 3 of the NBC series, a married man with kids robs banks in his Reverie and Mara (Sarah Shahi) must uncover the deeper reasons why.
In the promo for the hour, the wife of the man trapped inside his Reverie pleads with Mara to save her husband. "I can't lose him," Amanda Hallo (Paton Ashbrook) tells Mara of her husband, Nate Hallo (Ashley Zukerman).
"I'm gonna do everything that I can to bring your husband back," Mara promises.
Late in the clip, Mara meets Nate inside his Reverie, but the latter doesn't have time for a chat as he's in the middle of a robbery.
Elsewhere in the episode, Mara's derealizations put her life in danger. As revealed by Paul (Sendhil Ramamurthy) to Mara last episode, derealization is one of the side effects of using Reverie 2.0.
When asked to explain the said side effect, Paul told Mara that it's a ghosting effect "like when you look at something bright and still see it when you close your eyes." After Paul pointed out to Mara that Reverie 2.0 is programmed to recognize images she's emotionally connected to, the former hostage negotiator admitted to the scientist that she saw someone from her past while on the program.
When Mara said that it has already happened twice but just for a moment, Paul said that it was just a temporary effect. Paul advised Mara to put away anything associated with the person she saw on the program just until the effect passes. He also gave her a bottle of mild anti-anxiety meds for her to take if it happens again.
But the side effects aren't completely bad for Mara. In a sneak peek from tonight's episode, Mara gets to see her late niece Brynn (Madeleine McGraw) once again.
"I know this isn't real. I mean I don't even know what you are," Mara tells Brynn. "You are not a ghost, are you? Because that would be weird as if this isn't weird enough. But my god, it's good to see you again."
"Reverie" Season 1, episode 3 titled "No More Mr. Nice Guy," airs on Wednesday, June 13 at 10 p.m. EDT on NBC.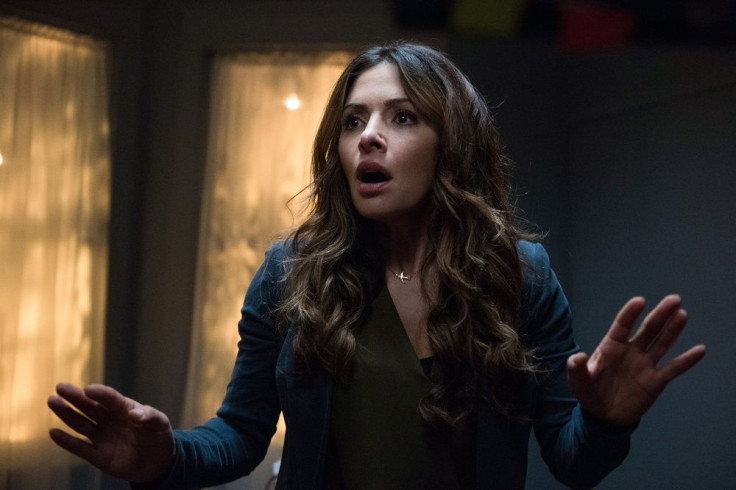 © Copyright IBTimes 2023. All rights reserved.