RFK Jr. Reveals His Bitcoin 'Damascus Moment,' Says BTC Is The 'Currency Of Freedom'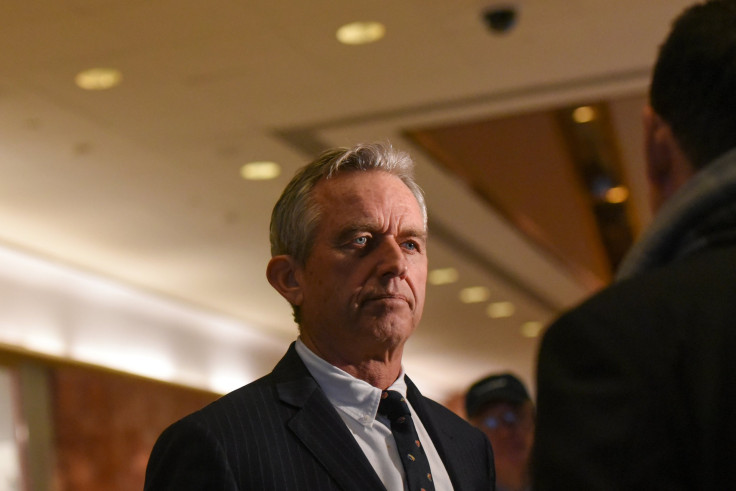 KEY POINTS
Kennedy Jr. is a vocal advocate and supporter of Bitcoin
He revealed his Bitcoin "Damascus moment" in a recent Twitter Spaces
Kennedy Jr. also bought two Bitcoin for each of his seven children
White House aspirant Robert F. Kennedy Jr. (RFK Jr.) has revealed his Bitcoin "Damascus moment" and shared why he support the crypto asset.
The Democratic presidential candidate has since been vocal about his support for Bitcoin and has even purchased two BTC for each of his seven children. He calls the world's first-ever crypto asset the "currency of freedom."
But, why does he support the world's largest asset by market capitalization?
In a recent Twitter Spaces with crypto investor and podcaster Scott Melker, Kennedy Jr., for the first time, revealed the inspiration behind his support of the maiden crypto.
It turned out that Kennedy Jr., an anti-vaccine activist and scion of one of the most famous political families in the U.S., became interested in Bitcoin during the Canadian truckers' protest in 2022 when the country implemented the Emergencies Act for the first time. He described it as his "Damascus moment" and called Bitcoin the "currency of freedom."
The Emergencies Act gave the Canadian government enhanced authority to forcibly stop the demonstration, which led to the freezing of bank accounts and credit cards of the protest leaders, as well as their supporters.
"They did something that was, to me, unimaginable," the 69-year-old environmental lawyer explained. "They used facial recognition, license plate identification and a number of other technologies to determine the identities of the truckers, and then they froze their bank accounts and their credit cards."
Kennedy Jr. shared that he used to view Canada as a country that other nations should look up to because of its Western liberal democracy, but the protest in 2022 and the immediate implementation of the Emergencies Act turned the country into a "monster," making him realize the importance of freedom in financial transactions.
"This government of Canada, which I think most people like me had considered a role model for Western liberal democracy, suddenly morphed into this monster," RFK Jr. said. "It occurred to me at that point that freedom of transaction was at least as important as freedom of expression."
Kennedy Jr. received flak earlier when he confirmed his Bitcoin holdings after previously saying he was not an investor in it.
"I bought two Bitcoin for each of my seven children," the Democratic presidential aspirant disclosed during a Twitter Spaces.
He said his investment was made after his speech at the Bitcoin Conference in May.
"Now I'm a Bitcoin owner, and I'm sure they'll now find a different way to come at me, but no one can say I didn't put my money where my mouth is," Kennedy Jr. explained.
© Copyright IBTimes 2023. All rights reserved.