'RHOA' Season 10 Spoilers: Kim Zolciak Denies Being Racist During Controversial Reunion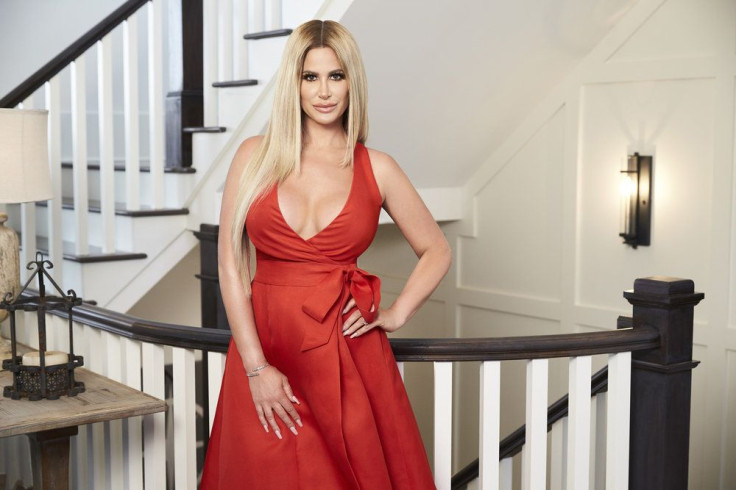 Kim Zolciak reached her breaking point during part 3 of the "Real Housewives of Atlanta" Season 10 reunion. The episode, which aired on Bravo Sunday night, featured the "Don't Be Tardy" star in tears after her cast members accused her of racism amid her ongoing feud with co-star NeNe Leakes.
Kim, who shared a video of roaches in NeNe's house during the filming of Season 10, appeared furious backstage at the reunion. The star, who was joined by friend Shereé Whitfield, husband Kroy Biermann and host Andy Cohen, reacted to the claims made against her during the episode.
At the reunion, Kim denied being racist and revealed she felt the "whole racism thing in this day in age" didn't exist. Instead, she accused the cast of using the power of social media to make it appear as if she was racist.
Kim recalled the time when the women tried to accuse her of racism years ago but were unsuccessful in making it an issue because social media wasn't as popular.
During the episode, NeNe explained why Kim's decision to use the word "roach" in her revenge against NeNe, who previously accused Kim of lying about her health problems, was offensive.
"It sounds very racial when you are speaking to an African-American person and talk about roaches. Because people feel like you associated that with the ghetto or trash. Black people do not receive that very well," she said during the episode.
However, Kim denied her use of the word was racially motivated. Backstage, Kim suggested the host did little to highlight the accomplishments in her life and instead focused on her negative storyline.
"There wasn't even one positive question for me. I was hammered! … There wasn't a positive question. I have a very successful marriage, I have beautiful children, there was nothing positive," she told Cohen.
However, the host revealed it was difficult to ignore Kim's faults during her time on the series. "There was nothing positive, unfortunately, in your story from the season," he said to the star.
"It was all combative, it was. Because your whole time on the show was combative, it was."
Kim is not expected to return to the "Real Housewives of Atlanta" following Season 10.
© Copyright IBTimes 2023. All rights reserved.