'RHONJ' Star Joe Giudice's 'Final Appeal' For Deportation Denied
KEY POINTS
Joe Giudice's final deportation appeal was denied
Joe Giudice is heartbroken that he could no longer return to the U.S. and be with his daughters
Joe Giudice's Easter reunion with his daughters was canceled due to the COVID-19 pandemic
Joe Giudice was heartbroken after his final appeal for deportation was denied.
On Wednesday, the "Real Housewives of New Jersey" star's deportation appeal was denied, Page Six reported. The decision came months after he was deported to Italy after being imprisoned for 41 months due to wire fraud and bankruptcy fraud charges.
On his Instagram account, Teresa Giudice's husband shared two family photos with his four daughters Gia, Gabriella, Milania, and Audriana.
"My final appeal for the deportation has been turned down," he wrote in the caption.
After his appeal was denied, Joe spoke with The Hollywood Gossip. In his interview, Joe didn't hide the pain he was feeling because he could no longer visit his four daughters in the U.S.
"As I proceeded with caution, hoping to win the judge's sympathy. I was hoping to come home to my girls. Today, According to U.S immigration I was told I will never step foot in America again," he said.
"My appeal was denied. The dreadful words no one wants to hear, especially now. I always feel I belong in the United States with my family, not in Italy."
Joe added that he was saddened by the thought that he would no longer see his daughters' smiles when he wakes up in the morning. It was a simple joy that was lost, according to him. He was also scared of the thought that his four girls would grow up without him.
Joe was born in Italy, but he was brought to the United States when he was still a baby. He grew up as an American and lived his entire life in the U.S. before he was deported. However, he was not legally recognized as a citizen.
Earlier this month, Joe was set to reunite with his four daughters for Easter. However, they were forced to cancel their trip to Italy due to the COVID-19 pandemic. Joe was emotional when he shared the experience on social media. According to him, special occasions are the hardest without them. He felt that it was "emptier and less joyful."
"I felt overwhelmed with emotions so I [writing hand emoji] . My heart breaks for anyone who is going through not seeing their kids, wife, parents, or loss. This has taught me to be grateful and humbled by all my experiences it reinforced the idea of never taking anything for granted, especially my babies. Happy Easter everyone! Make Memories that last," he added.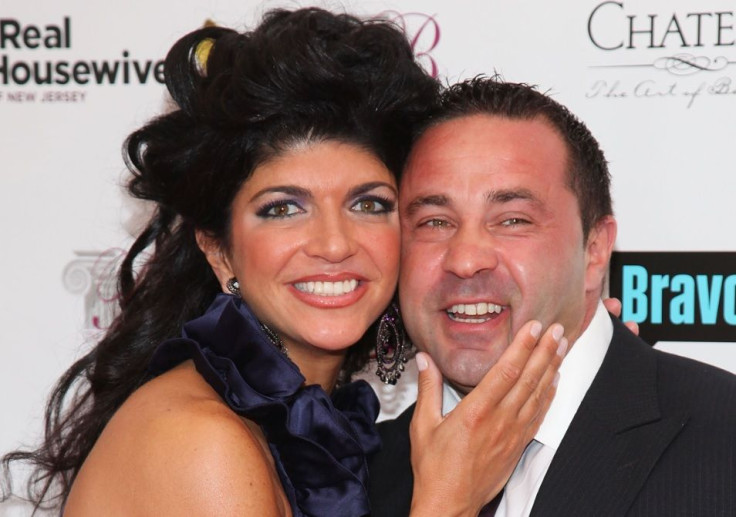 © Copyright IBTimes 2023. All rights reserved.