Richard Burr Stepping Down As Senate Intelligence Committee Chairman As FBI's Stock Trade Investigation Continuess
KEY POINTS
Sen. Burr will serve out the remainder of his term through the end of 2022, but will not be seeking reelection
Sen. Mitch McConnell said Burr will officially step down as the committee chairman at the end of day on Friday
Burr did not say if he would be relinquishing his seats on other Senate committees
Sen. Richard Burr, R-N.C., stepped down as chairman of the Senate Intelligence Committee Thursday amid an FBI investigation into controversial stock trades at the onset of the coronavirus pandemic.
"Senator Burr contacted me this morning to inform me of his decision to step aside as chairman of the Intelligence Committee during the pendency of the investigation," Senate Majority Leader Mitch McConnell, R-Ky., said in a statement. "We agreed that this decision would be in the best interests of the committee and will be effective at the end of the day tomorrow."
Burr addressed the resignation around noon, citing how difficult the investigation had made it for him and the rest of the committee.
"This is a distraction to the hard work of the committee and the members, and I think that the security of the country is too important to have a distraction," Burr told reporters.
Burr did not say if he would also give up his seats on the Senate committees on Finance, Aging, or Health, Education, Labor and Pensions.
McConnell did not immediately say who would replace Burr as the committee's chairman, but Sen. James Risch, R-Idaho, would be next in line by seniority. Second in line would be Sen. Marco Rubio, R-Fla., followed by Sen. Susan Collins, R-Maine. Risch is the current Senate Foreign Relations Committee chairman, Rubio is the Senate Small Business Committee chairman, and Collins is the Senate Aging Committee chairwoman.
The decision to step down caught some of Burr's fellow Republicans by surprise.
"I don't know what to say," Sen. Collins told reporters. "I truly didn't know about it. He's been an excellent chairman of the committee."
Burr's decision comes after the FBI seized his phone while executing a search warrant for his residence in Washington. It was the second warrant obtained against Burr as part of the FBI's investigation, with the first warrant giving agents access to his Apple iCloud account. Burr has maintained his innocence throughout; saying he only relied on public news outlets and asked the Senate Ethics Committee to review the sales.
He previously said he would serve out the rest of his term through 2022, but would not seek reelection.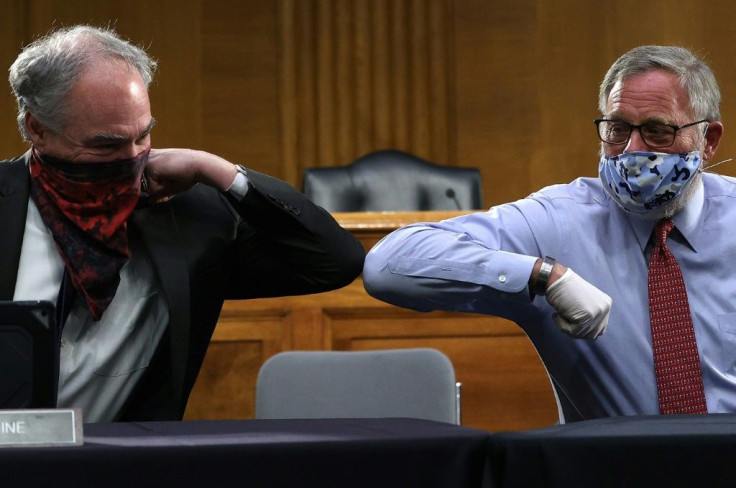 © Copyright IBTimes 2023. All rights reserved.