FBI Seizes North Carolina Senator's Phone Amid Coronavirus Stock Trading Investigation
KEY POINTS
The FBI seized the phone as part of its investigation into alleged insider trading by Sen. Richard Burr around the start of the coronavirus outbreak in the U.S.
It was seized as part of a search warrant executed on Burr's residence in Washington a few weeks after the FBI acquired information from Burr's Apple iCloud account
Burr was one of several senators facing criticism for selling a significant amount of stock ahead of the economic downturn caused by the pandemic
The FBI said Thursday it had seized the phone of a prominent Republican senator as part of its investigation into alleged insider trading at the onset of the coronavirus pandemic in the United States. Sen. Richard Burr, R-N.C., turned over his phone on Wednesday as part of a search warrant executed at his residence in Washington.
The search and seizure reflects the seriousness of the investigation. A search warrant against a sitting senator requires approval from the Department of Justice.
A source told the Los Angeles Times it was the second warrant the FBI had obtained regarding Burr's alleged stock violations. The previous warrant was to obtain information within Burr's Apple iCloud account. Information garnered from that warrant was the basis of Wednesday's warrant.
The investigation stems from the sale of a significant amount of stock by Burr, his wife and his brother-in-law ahead of the economic downturn triggered by the coronavirus pandemic. Most of the $628,000 to $1.72 million -- the exact amount has not been released publicly -- in stocks Burr sold on Feb. 13 were invested in businesses hit hard by the pandemic. Gerald Fauth, Burr's brother-in-law, followed suit the same day and sold off $97,000 to $280,000 in stocks.
Burr came under immediate fire for the sales because of his positions as chairman of the Senate Intelligence Committee and as a member of the Senate Committee on Health, Education, Labor and Pensions. Being part of these committees meant he was present for the earliest coronavirus briefings and received daily reports on the virus, leading to speculation he used this information to profit.
Sens. Kelly Loeffler , R-Ga., James Inhoffe (R-OK), and Diane Feinstein, D-Calif., faced similar criticism regarding the sale of millions of dollars in stock by themselves or relatives after the initial briefings.
Burr has pushed back on the accusations, saying he only used public news reports for stock information and asked the Senate Ethics Committee to review the sales. This sentiment was echoed by Burr attorney Alice Fisher, who issued a public statement on March 26 regarding the controversial sales.
"The law is clear that any American -- including a senator -- may participate in the stock market based on public information, as Senator Burr did," Fisher said. "When this issue arose, Senator Burr immediately asked the Senate Ethics Committee to conduct a complete review, and he will cooperate with that review as well as any other appropriate inquiry."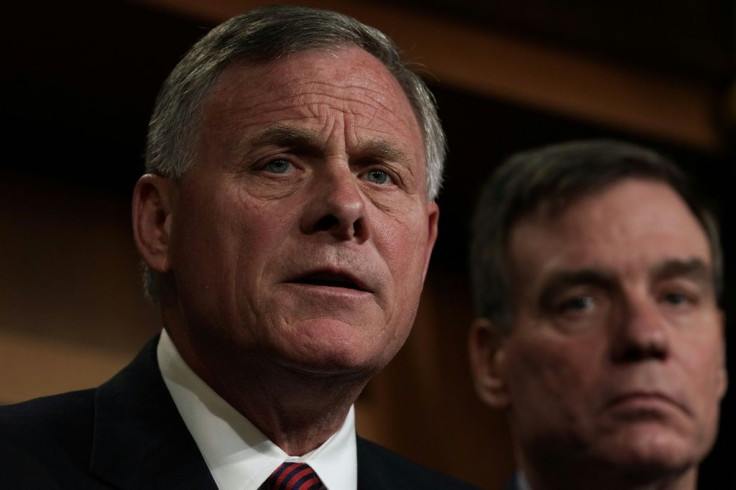 © Copyright IBTimes 2022. All rights reserved.
FOLLOW MORE IBT NEWS ON THE BELOW CHANNELS