Senate Just Allowed FBI To Search Your Browser History Without Warrant
KEY POINTS
Mitch McConnell wants to dramatically expand FBI's surveillance powers
Bill to stop this failed by 1 vote, as Bernie Sanders and three others didn't vote
59 voted in favor and 37 against
An attempt to block an extraordinary expansion of federal surveillance failed in the U.S. Senate by one vote on Wednesday, enabling the Justice Department to collect personal data such as browser history without warrant. Senate Majority Leader Mitch McConnell's amendment to the Patriot Act expansion, now unchallenged, limits attorneys' ability to question the FBI's reasoning for surveillance.
The amendment proposed by Sen. Ron Wyden, D-Ore., and Sen. Steve Daines, R-Mont., that would have required the Justice Department to show probable cause before collecting data under the Patriot Act failed to pass the 60-vote threshold, as 59 Senators voted for it versus just 37 who opposed the bipartisan amendment, with four Senators not voting.
The new measure would limit the involvement of an attorney only when the FBI submits an application to "target a campaign for federal office or an application that targets a United States person when the application relies for its criminal predicate on only the provisions of the Foreign Agents Registration Act."
The four Senators who did not vote are Lamar Alexander, R-Tenn., Patty Murray, D-Wash., Ben Sasse, R-Neb., and Bernie Sanders, I-Vt. Had any of them voted with the 59 Senators, the bipartisan amendment would have passed, instead, it fell one vote short enabling the FBI to surveil any web browsing data without a warrant. Rollcall reports that it is still possible for this measure to be taken up later, but no information can be found on when that may be and as the reauthorization bill currently stands, the FBI has additional expansive power.
Bloomberg reporter Steven Dennis pointed out that the new provision is an escalation of the already expansive federal powers enabled by the Patriot Act passed shortly after the September 11th terrorist attacks.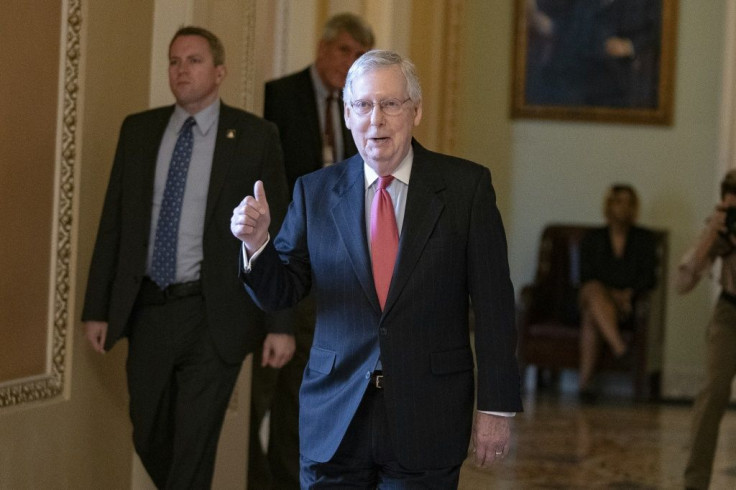 Dennis reached out to all four Senators' offices for comment on missing the vote and as of this writing has yet to hear back. The name that stands out the most in the missed votes is Sanders, as he has vociferously opposed the Patriot Act, and he used his past votes to boost his status as a presidential candidate who opposes executive overreach. In February he tweeted "I voted against the Patriot Act in 2001, 2006, 2011 and 2015. I strongly oppose its reauthorization next month. I believe that in a democratic and constitutional form of government, we cannot sacrifice the civil liberties that make us a free country."
Ten Democrats joined Mitch McConnell to expand the FBI's powers to surveil browsing data without warrant, and they are Tom Carper, Bob Casey, Dianne Feinstein, Maggie Hassan, Doug Jones, Tim Kaine, Joe Manchin, Jeanine Shaheen, Mark Warner and Sheldon Whitehouse.
McConnell's office has been silent on this issue, and they did not respond to a request for comment from The Daily Beast in their writeup which quoted a privacy activist as saying that these moves from McConnell are "two of the most cynical attempts to undermine surveillance reform I've ever seen."
Ron Wyden has been one of the most prominent voices against mass surveillance in the Senate, and he led the charge against this amendment, saying this is "one of the worst" ideas he has heard "in [his] lifetime."
On the floor of the Senate, Wyden continued, saying "Typical Americans may think to themselves, 'I've got nothing to worry about, I've done nothing wrong. The government has no reason to suspect me of anything.' Unfortunately, the question is not whether you did anything, the question is whether a government agent believes they have the right to look at your web searches…It is open season on anybody's most personal information."
© Copyright IBTimes 2023. All rights reserved.
FOLLOW MORE IBT NEWS ON THE BELOW CHANNELS