Richard's Branson's Virgin Atlantic Launches 'Upper Class Red' Lipstick (PHOTOS)
To match the red cabin crew uniforms, Virgin Atlantic is launching its first lip colour, the Upper Class Red, in collaboration with bareMinerals.
The debut of this lip shade will mark the launch of Virgin Atlantic's redesigned Upper Class cabin. It will be sold exclusively at the Virgin Atlantic Clubhouse Spa at Heathrow, Gatwick and New York JFK before it is made more widely available later this year at selected bareMinerals stockists. Apart from this, it will also be made available for pre-order on board Virgin Atlantic flights through the airline's inflight shopping guide, Retail Therapy.
The female cabin crew will reportedly wear the shade onboard the A330 flight from London to New York, which features the inaugural Upper Class Cabin. Apart from this, passengers who have a hot ticket for that flight will also be presented a sample of the lipstick.
Red hot lips have always been a trademark of our cabin crew, signifying the strength and confidence they embody ... With the launch of 'Upper Class Red,' one of Virgin Atlantic's most iconic attributes is finally being made available to passengers. Meaning one swipe of this color is all you need to create a classic and timeless look -- something our cabin crew can certainly vouch for! the Huffington Post quoted from the release issued by Rebecca Creer, the Senior Spas and Grooming Manager for the airline.
Virgin Atlantic is known for fashion ventures and for its attempt to blend the travel and fashion industries. Earlier, the Virgin Group's Virgin Blue airline introduced new uniforms in a widely covered event that featured Elle Macpherson walking the runway to showcase the designs.
Get a glimpse of the new lip color along with images of the earlier new uniforms on display by Elle Macpherson below: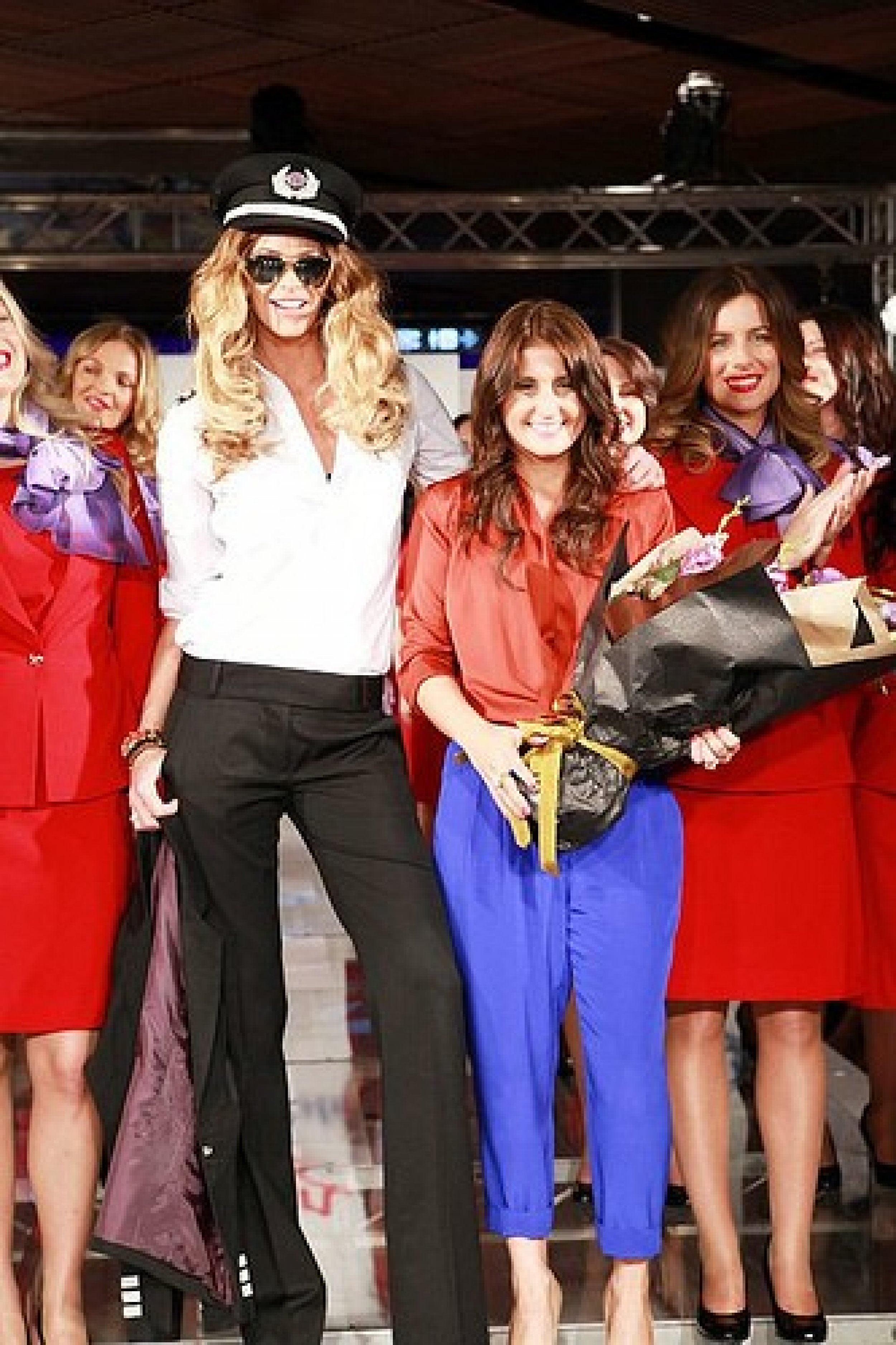 © Copyright IBTimes 2023. All rights reserved.