'Rick And Morty' Season 5 Update: Chris Parnell Shares Status Of Show
KEY POINTS
Chris Parnell gave update about "Rick and Morty" Season 5
The "Rick and Morty" voice actors haven't started recording for Season 5 yet
"Rick and Morty" Season 4, episode 7 entitled "Promortyus" will air on Sunday
"Rick and Morty" voice actor Chris Parnell shared an update about Season 5.
The producers of "Rick and Morty" have already started dropping the remaining episodes of Season 4. On Sunday, episode 7, entitled "'Promortyus' - Get off my face broh," will air.
There are still four episodes left for Season 4, but some fans are already excited for Season 5. Parnell, who voices Jerry Smith in the hit Adult Swim series, shared some juicy details about the next season.
According to Parnell, the next installment has been written and partly storyboarded. However, none of the actors have started recording their lines yet.
"We have not started recording Season 5, but I know they have, certainly, episodes written and have it boarded to a certain extent. But I don't know when we'll start recording," Parnell told IGN.
Thus, fans might have to wait for a year or more for Season 5 because it's unlikely that it will premiere this year. However, the good thing is that the COVID-19 pandemic would not be interfering with the production because the actors can record their lines at the comfort of their home.
"I've upgraded my home setup - even though it doesn't look like it - so I can actually record proper sessions from home," Pharnell said. "You know, as long as the studio does some safety protocols and stuff like that, it's an easy situation to go into a booth and record and not have to encounter anybody."
Meanwhile, Spencer Grammer, who voices Summer Smith, shared one of the reason why the show is usually delayed. According to her, the storylines change a lot.
"And also, storylines change a lot. If a storyline isn't working, audibly, they'll go back and re-write and [sometimes] change the whole episode," Grammer explained.
"Rick and Morty" creators Justin Roiland and Dan Harmon promised a faster turnaround for the upcoming seasons. According to Harmon, he learned his lessons from Season 3 and was ready to do more episodes when Season 4 was still being discussed.
"I would like to think I've learned enough from my mistakes in season 3 that we could definitely do 14 now," Harmon said.
Harmon initially wanted more episodes for Season 4. It took months for Adult Swim to renew "Rick and Morty" after the Season 3 finale, but when it did, the network ordered Harmon and Roiland to deliver 70 episodes.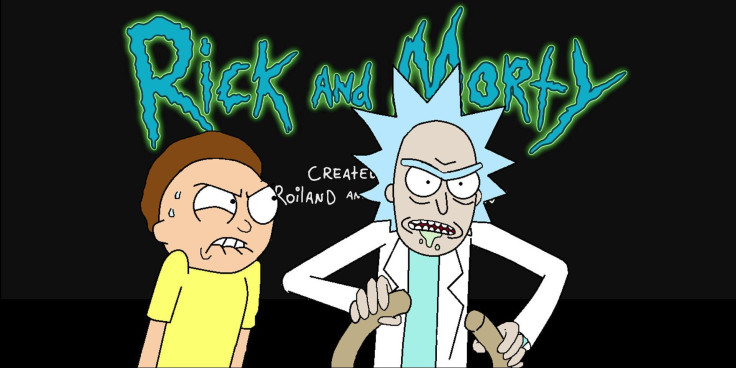 © Copyright IBTimes 2023. All rights reserved.