Rick Warren's Son Commits Suicide: Matthew Warren Was 27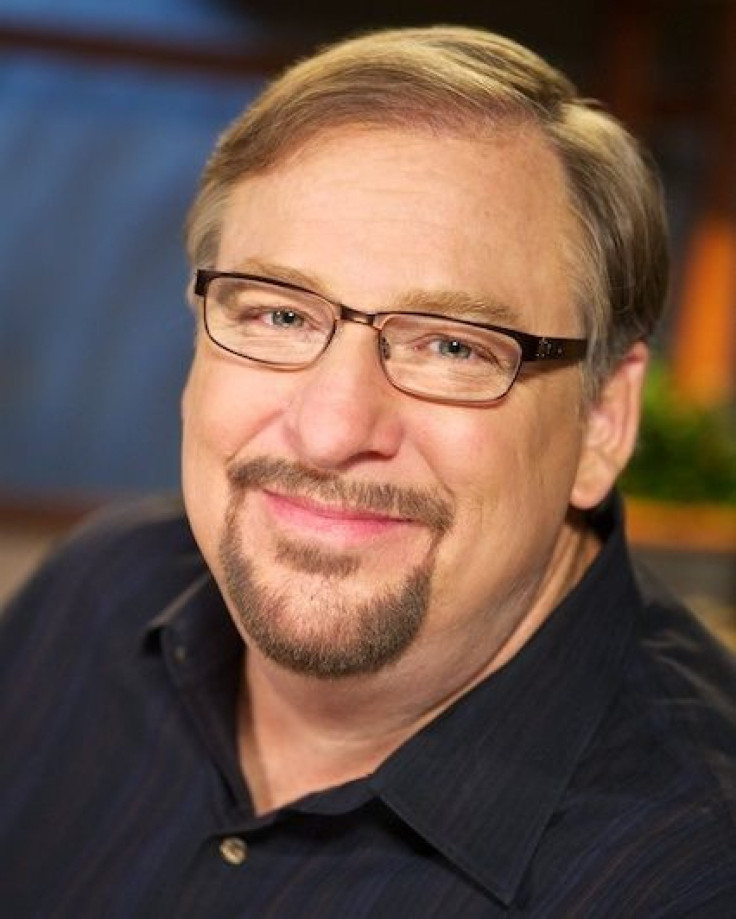 Matthew Warren -- the 27-year-old son of the Rev. Rick Warren, the founder and pastor of the Saddleback Church in Lake Forest, Calif. -- took his own life this weekend.
Rick Warren emailed the staff at one of the largest megachurches in the country about his son's passing early Saturday, according to the Christian Post, an evangelical Christian newspaper.
"Our youngest son, Matthew, age 27, and a lifelong member of Saddleback, died today," Warren wrote. He described his son as "an incredibly kind, gentle, and compassionate man."
However, Warren added: "[T]hose closest knew that he struggled from birth with mental illness, dark holes of depression, and even suicidal thoughts. In spite of America's best doctors, meds, counselors, and prayers for healing, the torture of mental illness never subsided. Today, after a fun evening together with Kay and me, in a momentary wave of despair at his home, he took his life."
Rick and Kay Warren have two other adult children, Amy and Josh.
Warren, 59, is the author of "The Purpose Driven Life," a best-selling book on multiple lists with more than 30 million copies sold, according to the Saddleback Church's online site. Founded by Warren in 1980, the church is affiliated with the Southern Baptist Convention.
© Copyright IBTimes 2023. All rights reserved.