Is 'Riddick' Star Katee Sackhoff Set To Play Captain Marvel In 'Avengers: Age Of Ultron'?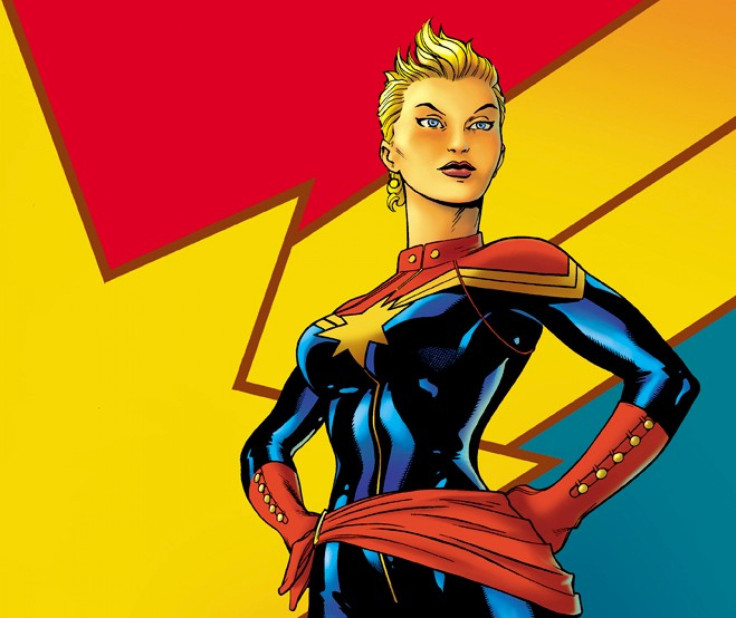 Fresh off the premiere of "Riddick," Katee Sackhoff may be about to plunge into another sci-fi film, this time as part of the Marvel Cinematic Universe's Phase Three projects. Sackhoff has been in touch with Marvel Studios about scheduling, and rumor has it that she's being considered to play Carol Danvers, better known as the superhero Captain Marvel, in the MCU.
There's little hard information on what role Sackhoff would play in the MCU, but, as Bleeding Cool reported, the former Starbuck in "Battlestar Galactica" recently confirmed that she is in talks with Marvel. During a recent appearance on the Schmoes Know Podcast, she was asked by the show's hosts whether she had heard from Marvel or its parent Walt Disney Co. (NYSE:DIS) lately. Her response all but confirmed that Sackhoff is up for a role.
"Um … There's been some stuff going on. Um … there's been a lot of checking of availability … I don't quite know exactly … I don't know … there's been a lot of questions about the first quarter of next year and then the …," Sackhoff said before the podcast's hosts cut her off.
As it happens, "The Avengers: Age of Ultron" will be filming throughout the first quarter of next year, making it highly likely that Sackhoff is set to appear in "The Avengers" sequel. There's no word on which character she would play, but given her background on "Battlestar Galactica," most people are speculating that she will appear as fighter pilot-turned-superhero Carol Danvers. Still, there's plenty of time before we'll find out either way.
Sackhoff isn't the only "Riddick" actor in talks with Marvel, either. Vin Diesel is already set to voice Groot, Marvel's talking, spacefaring tree, in next year's "Guardians of the Galaxy," but he might have more work with Marvel lined up as well. In one of those "Conversations with Maria Menounos," Diesel confirmed that he is working with Marvel on a mysterious Phase Three project set for 2016 and even hinted that the big project would see Marvel conducting a joint venture with some other brand.
"When I met with Marvel, it wasn't for anything immediate, it was to talk about a film that would be introduced in the Phase Three part of Marvel, not for a few years," Diesel said. "I get the call, I go down to Marvel. A great meeting. It was even talking about something so big, I can't even talk about because it's like the merging of brands in a way, which I won't get into. That was something way, way, way, way, way down the road."
At the moment, it's hard to tell exactly what Diesel means by a "merging of brands." This could be something as simple as a crossover between "The Avengers" and other superheroes, or it could be much wilder. Only time will tell.
© Copyright IBTimes 2023. All rights reserved.