Rihanna And Chris Brown Kiss And Warmly Embrace At The VMA Awards: Should His Girlfriend Karrueche Tran Be Worried?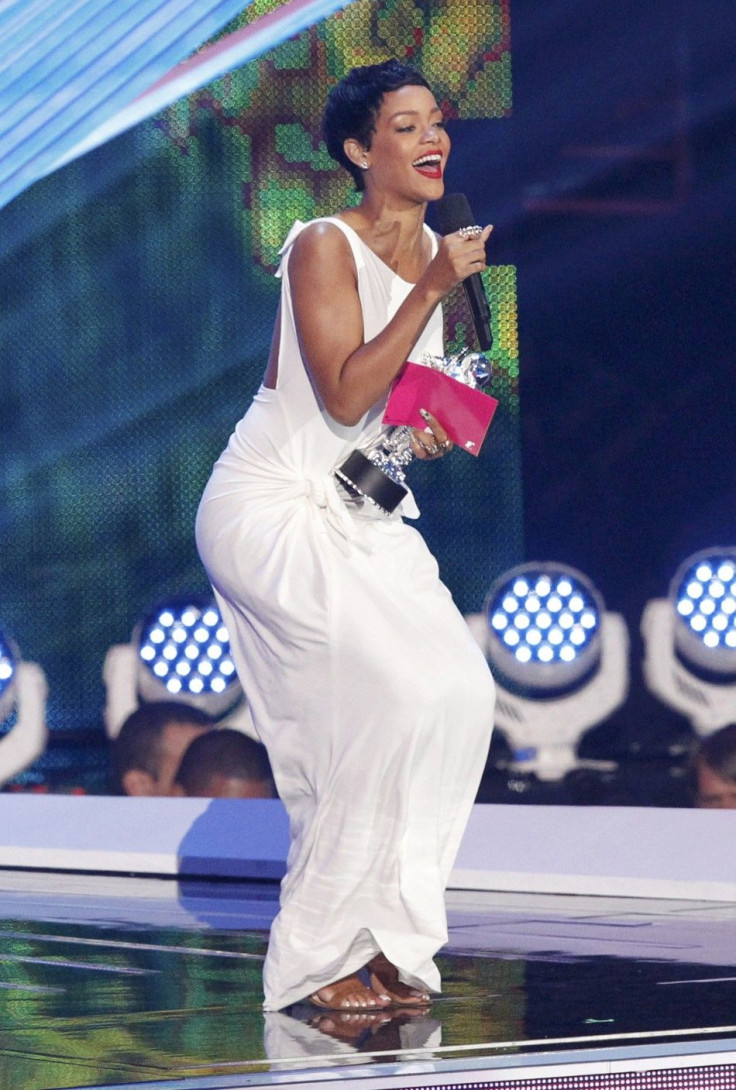 Last night at the MTV VMA Awards, all eyes were on Rihanna and Chris Brown.
Though it was speculated that they would perform together, Rihanna performed "We Found Love" and " Cockiness" on stage without her ex-boyfriend.
In addition to performing, Rihanna won the Video Of The Year award, one of the most coveted awards handed out during the show. After thanking her fans and her management team, she exited the stage, where Chris Brown congratulated her. They are seen kissing on the lips, and embracing, though Brown has a longtime girlfriend, Karrueche Tran, a model. Brown then held onto Rihanna's waist as she spoke to rapper Akon. She then patted Brown on the head and smiled as she returned to her seat.
In a candid interview with talk show host Oprah last month, Rihanna, 24, admitted that Chris Brown was her first love, and that she believes he was the love of her life.
When asked by Oprah how she reacts when she sees him, Rihanna said that it's "awkward" because she still loves him. "My stomach drops and I have to maintain this poker face and not let it get to the outer part of me." Rihanna notes that she and Chris Brown are "very, very close" friends, and that she's forgiven him, for giving her a black eye and swollen lip back in 2009.
© Copyright IBTimes 2023. All rights reserved.