Rihanna And Chris Brown Back Together: RiRi Tweets Strong Hints About Relationship [PHOTO, VIDEO]
Dag Rihanna, why don't you just come out and say it?!
If it wasn't obvious that the Bajan pop star and Chris Brown are back together, it is now! Within two minutes of tweeting the thinly veiled commentary on her secret reuinion Breezy, the retweet and favorite counters had maxed out.
She'd been posting cryptic Beres Hammond lyrics all night, and then came the big one: When they see me with you, wonder what the crowd would say? When they find us together, what will all the people say?
What will all the people say? is a question that's clearly been on Rihanna's mind lately. In February, TMZ quoted anonymous sources as saying that if it weren't for the media and her fans, she would already have taken him back.
A public announcement of a romantic reunion (or even engagement, if you believe Star magazine) would be a very unpopular move, but is any publicity always good publicity? Chris Brown and Rihanna definitely got a boost in radio play because of the rumors, but there are longer term considerations. Jay Z already took one song, R.I.P., away from Rihanna when he heard about the reunion, and a public announcement might bring more professional opprobrium.
But on a lighter note, here's the song that the lyric Rihanna is citing came from: They Gonna Talk, by Beres Hammond.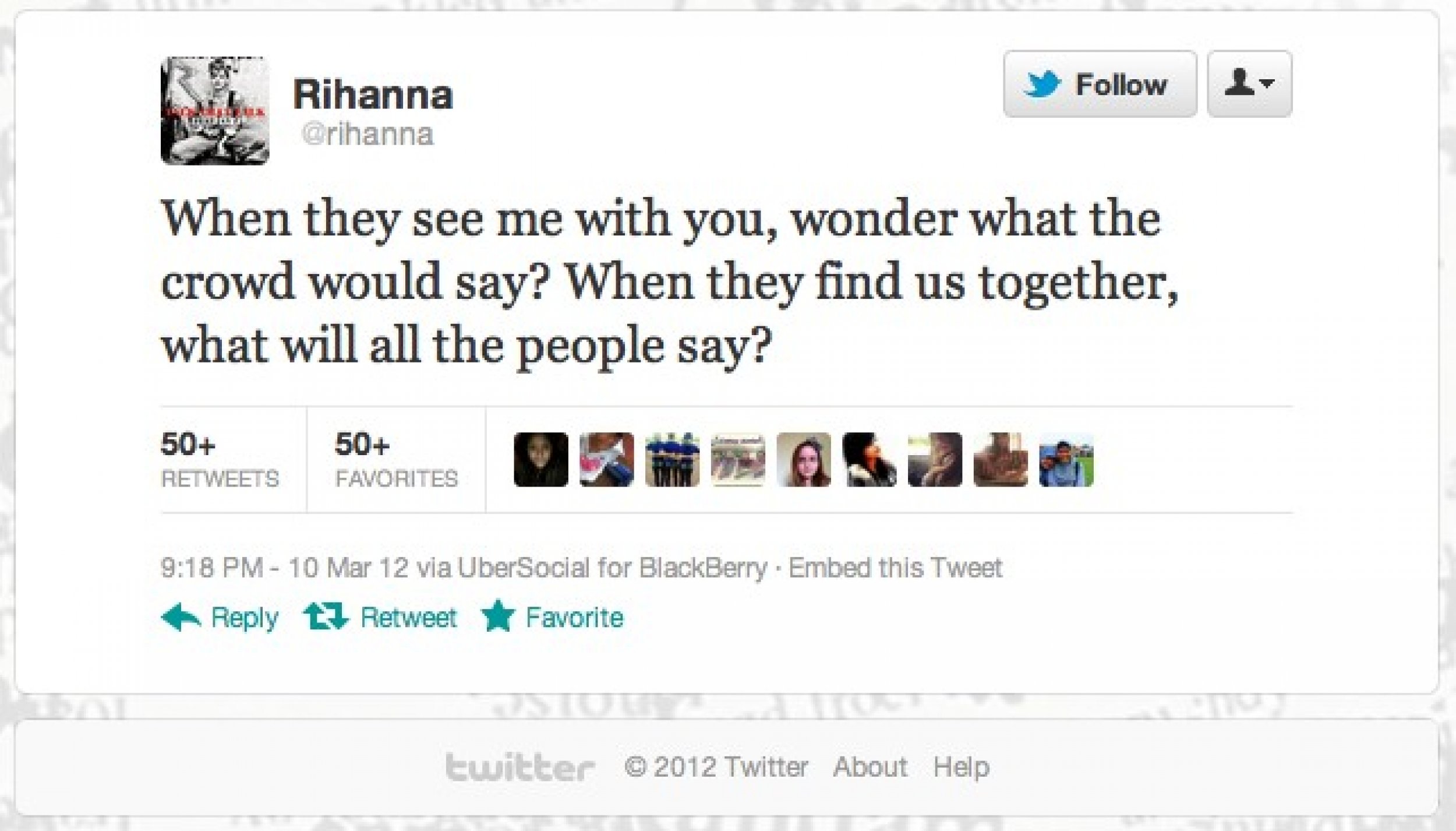 © Copyright IBTimes 2023. All rights reserved.