Rihanna & Chris Brown Beefin', And Drake Goes Hard At RiRi Too! [VIDEO, POLL]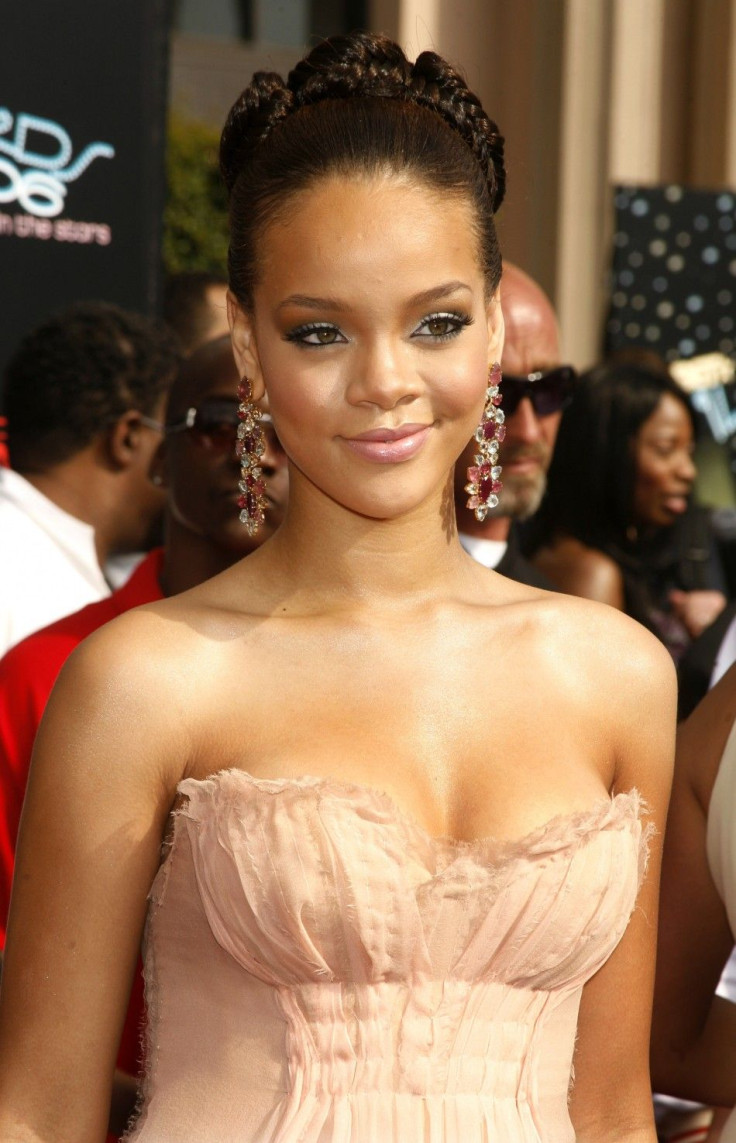 Rihanna just can't catch a break! First ex-boyfriend (and abuser!) Chris Brown went at her in a remix of Kanye's Theraflu, and now Drake seems to be getting in on the action!
Though not as blatant as Chris Brown's diss, some are wondering if Drake's verses on 2 Chainz's No Lie could be aimed at Rihanna, to whom he's been romantically linked in recent months.
Drake rapped on the track:
She came through, she brought food
She got f-ed, she knew wassup
She think I'm the realest out
And I say 'Damn, that makes two of us'
Oh that look like what's her name
Chances are it is what's her name
Chances are, if she was acting up
Then I f***ed her once and never f***ed again
She could have a Grammy, I still treat that a*s like a nominee
Just need to know what that p***y like so one time, it's fine with me
Though the track doesn't seem as obviously directed at Rihanna as Chris Brown's track, which referenced him smashing one of his promiscuous exes (every industry n**** done had her) like a pumpkin, the what's her name rhymes have left many wondering if Drake is referring to Rihanna. In 2010 the two collaborated on a track called Why's My Name? in which Drake rapped suggestively about the square root of 69, leading many to believe the two were romantically involved.
And then there's the record label link. Chris Brown's diss track on Rihanna was a remix of Kanye West's Theraflu, and just recently 2Chainz, who produced Drake's track, is rumored to have just signed with Kanye's G.O.O.D. record label, after the mogul tweeted that 2Chainz is charging 100k for a verse now cause he's G.O.O.D!!!!!!
So, was Drake talking about Rihanna? Though he's always had a good-boy image -- perhaps due to his Canadian roots and acting start on the teen drama Degrassi -- he's been trying to change that lately. Is Rihanna a casualty of his attempt to transform himself into an industry bad boy like Chris Brown, or is this just a manufactured media story that has no basis in reality?
© Copyright IBTimes 2023. All rights reserved.