Rihanna And Drake Breakup, Taking Time Apart After Reuniting: Report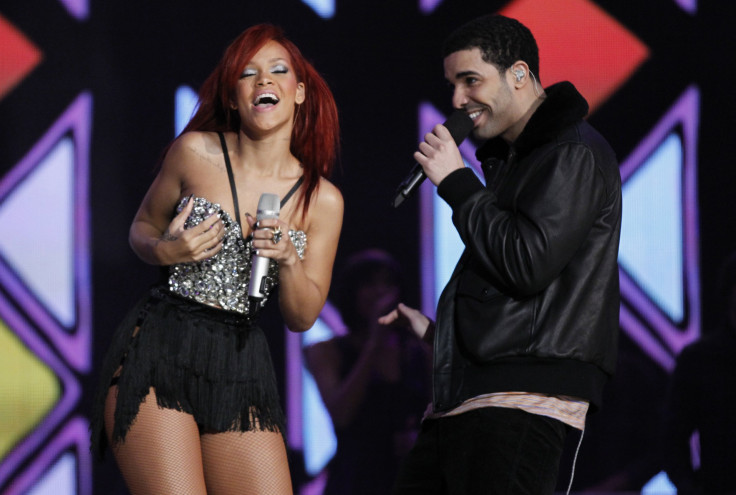 It may be time to say farewell AubRih, for now.
Drake and Rihanna have reportedly split after recently reigniting their romance, reports Us Weekly.
"Rihanna and Drake had another fight," a source said to Us. "He is too in love with her, which has always been the problem. They have been fighting, but that could all change any day now. It is how it always is with them."
Rihanna and Drake have been the focus of romance rumors for several years. But after they were seen cozying up this February in Paris during Drake's tour, talk began to grow that they were again an item.
According to insiders at Rihanna's Met Gala after-party at New York City's Up & Down, Drake was not in attendance at the event because they are "currently on yet another break." The May 5 party was reportedly part of the reason Solange Knowles attacked her brother-in-law Jay Z in an elevator as they exited the Standard Hotel. Sources say the 44-year-old singer informed Solange and his wife, Beyoncé, that he would be going to the Rihanna bash without them.
The Jay Z team had called the venue ahead letting them know he would be coming by himself and no extra security would be needed, the source told the New York Daily News. This reportedly upset Solange, who then questioned why the rapper was staying out.
On Thursday, Jay Z, Beyoncé and Solange released a statement, saying that Jay Z and Solange had made amends and the family was working through the incident.
© Copyright IBTimes 2023. All rights reserved.