Rihanna And Drake Dating Again? Rapper Attends Singer's 'Diamonds' World Tour Stop In Dallas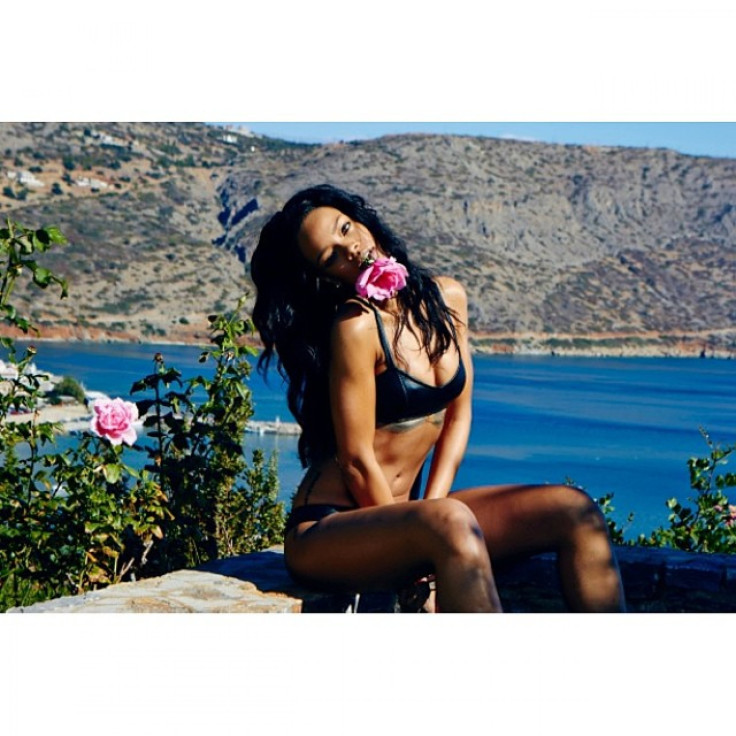 There may be a relationship brewing once again between Drake and Rihanna, after the rapper was spotted at one of her concerts this week. The 27-year-old attended her Dallas performance as the Barbadian beauty continues her Diamonds World tour.
A fellow audience member snapped a photo of Drake, who looked like he wanted to stay hidden in the back of the American Airlines center. The pair were last seen together back in August, after they left a VMA after-party together minutes apart. They headed to PDH Rooftop to party with other huge names such as Beyonce and Jay-Z. When she left the rooftop party with a drink in her hand, Drake left just minutes later.
Earlier that month, it was rumored that Rihanna had eyes for Drake again, after tweeting about her new favorite song, "Hold On, We're Going Home," which was recently released by the rapper. Rihanna dated Drake briefly in 2010 and 2011 during a break from her on-again, off-again boyfriend Chris Brown.
Since then, Drake and Brown, 24, have had an ongoing feud. The feud escalated in June 2012, when the two got into a brawl in a New York City nightclub. Four bottles were thrown from Drake's table, one aimed straight at Brown. Brown's then girlfriend, Karrueche Tran, suffered a concussion, and Brown tweeted a picture of a cut on his chin following the altercation, reports said.
On Twitter, Rihanna tweeted her favorite lyrics to his new song, writing, "I got my eyes on you. Cuz you're a good girl and you know it [sic]!" Afterward, a fan wrote more of the song lyrics, to which the Barbadian stunner replied, "My new fave record, period."
Drake spoke in April about Brown and Rihanna, telling radio host Elliot Wilson: "At one point in life, the woman that he [Brown] loves fell into my lap. I did what a real [expletive] would do and treated her with respect. She's not up there talking down on me."
© Copyright IBTimes 2023. All rights reserved.