Rihanna Releases Cover Art For Single 'Pour It Up' And She And Chris Brown Show Off Their Matching Rolex Watches [PHOTOS]
Rihanna has released the cover art for what is presumed to be the next single off her new album, "Unapologetic."
The song is titled "Pour it Up," and it sounds like a club anthem with lyrics such as, "All I see is signs / All I see is dollar signs / Money on my mind, money money on my mind / Throw it throw it up, watch it fall out from the sky."
The cover art shows, not surprisingly, a topless Rihanna, with a dollar sign covering her mouth. This photo is the latest of many topless photos Rihanna has taken lately. Just last week, Rihanna posted a topless picture, and the caption to the black-and-white photo was simply "LondonNightLife," as the beauty was in London to perform her hit single "Diamonds" on the U.K. version of the hit talent competition show "The X Factor."
Rihanna's album cover also features a nude picture of the singer, with plum lipstick, showing off her tattoos, as well as words written on her body such as "faith," "fearless," "victory" and "fun." Written across her face is the word "love."
Rihanna's 'Unapologetic' album debuted at number one for the first time in her career, and her current hit single is 'Diamonds.'
She celebrated her success by tweeting a photo of her brand new Rolex, and Chris Brown also posted a picture of himself on Instagram with a matching male version of the expensive watch.
Chris Brown recently admitted that Rihanna is to blame for his break-up with ex-girlfriend Karrueche Tran. He released a video in which he shared his feelings about the realities of love -- and asked if it is possible to be in love with two women at once.
"Is there such thing as loving two people? I don't know if that's possible, but for me, I feel like that," Brown admits in a video titled "The Real Chris Brown."
Brown is seen in the minute-and-a-half video reflecting on his relationship with Barbadian beauty Rihanna and on as his relationship with Tran. Brown and Tran were together for close to two years.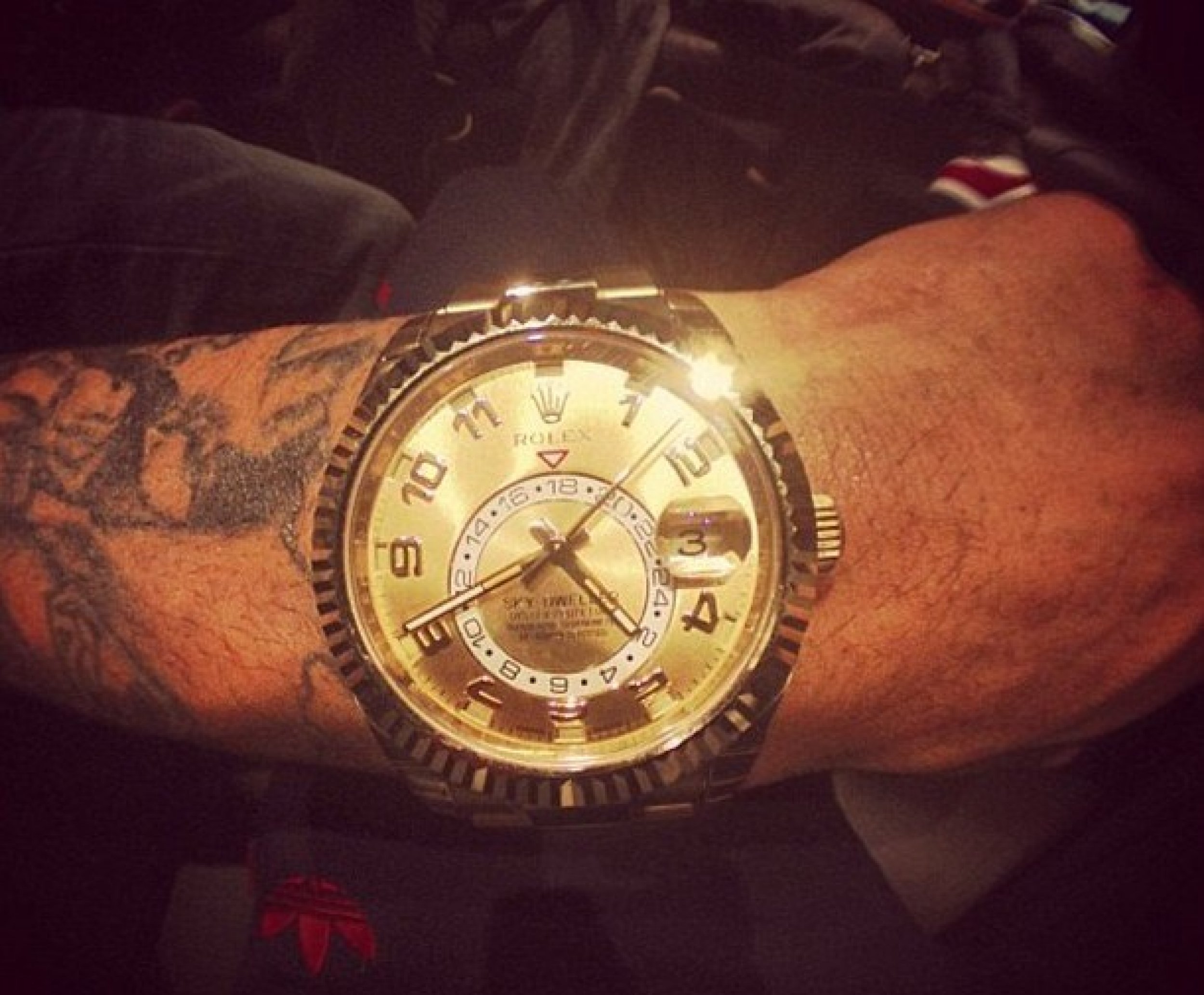 © Copyright IBTimes 2023. All rights reserved.