Rising Healthcare Costs: Insurers Want Higher Obamacare Premiums In 2017, But Actual Amounts Likely To Vary Significantly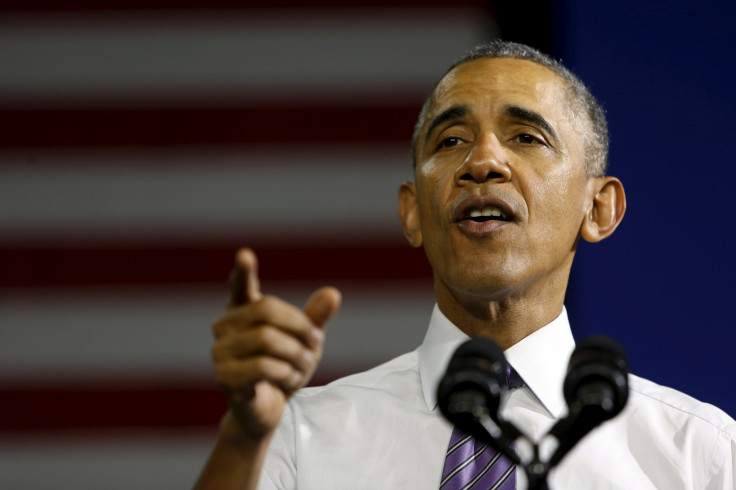 If health insurers have their way, premiums for insurance plans sold on Affordable Care Act exchanges could rise again in 2017. But price changes are expected to vary significantly by geography, insurer and actual policy, while customers who receive federal subsidies to offset the cost of insurance will be buffered against the price hike.
Blue Cross Blue Shield of Texas, the state's largest insurer, covering about 603,000 people, requested an average increase of nearly 60 percent for its policies sold on the Affordable Care Act marketplace, the Associated Press reported.
The company said it lost $592 million in 2015 and $416 million in 2014 on Obamacare exchanges. "It's also important to understand the magnitude of the losses…experienced in the individual retail market over the past two years," the company said in a statement.
Health insurers in Pennsylvania are similarly looking to increase Obamacare premiums in 2017, and they also cite losses on the exchanges in 2014 and 2015. Highmark, an affiliate of Blue Cross Blue Shield based in Pittsburgh, said it lost a total of $812 million those two years, the Pittsburgh Post-Gazette reported. It has requested approval from state regulators to increase rates by as much as 48.1 percent in 2017.
Requests from insurers to charge higher premiums are not a new phenomenon. Many requested rate increases last year, too, not only for plans on Affordable Care Act exchanges but also on employer-provided plans.
Changes in Insurance Premiums for Obamacare Marketplace Plans From 2015 to 2016 | HealthGrove
"Our experience with this population is that they are indeed sicker," Alexis Miller, the senior vice president of individual and small groups at Highmark, told the Post-Gazette, speaking about Obamacare patients. "They utilize more services. For every dollar in premiums, there is $1.19 in claims, and that's not sustainable."
UPMC Health Plan, also in Pittsburgh, requested to increase the price of two of its Obamacare plans by 16.2 percent and 0.9 percent.
Health insurers in Pennsylvania have requested an average premium increase of 23.6 percent, said the state Department of Insurance, which will decide by October whether to approve those rate hikes.
In North Carolina, the local Blue Cross and Blue Shield has requested an average increase of 18.8 percent for plans sold on the Affordable Care Act exchange, while Aetna has requested a rate increase of 24.5 percent. They, too, said patients who were insured through Obamacare were sicker and more expensive, the local News & Observer reported. The North Carolina Department of Insurance has to approve those rates before they can go into effect Jan. 1, 2017.
An analysis published in late May by the consulting firm Avalere Health looked at the Affordable Care Act insurance market in nine states and found that generally, insurers proposed premium increases. But the actual rate hikes depended significantly on geography and policy.
Obamacare customers who receive subsidies from the government to offset the cost of insurance would likely be "insulated" from those increases, said Caroline Pearson, senior vice president at Avalere.
The analysis also highlighted the fact that the real impact of rate hikes on all customers would vary significantly, depending on where they live and which plans they purchase, and it emphasized the risk that national data on premium increases could be "misleading."
© Copyright IBTimes 2023. All rights reserved.