'The Rising Of The Shield Hero' Season 2, Episode 5 Live Stream Details, Spoilers
KEY POINTS
Three adventurers meet Naofumi
"The Rising of the Shield Hero" Season 2, Episode 5 is airing Wednesday
The episode will stream on Crunchyroll
Naofumi, Raphtalia, Ost, Filo and Rishia enter the giant body of the Spirit Turtle. But they are confronted by three adventurers in "The Rising of the Shield Hero" Season 2, Episode 5. The new episode is titled "Ost Horai."
The official synopsis of Episode 5 reveals Glass, Therese, and L'Arc appear before Naofumi and his allies. These three adventurers are after the one who illegally unleashes and manipulates the seal of the Spirit Turtle.
Interestingly, it is in line with Naofumi's purpose. L'Arc has proposed to join forces with Naofumi again.
In the previous episode, the Spirit Tortoise was beheaded, but Ost feared the beast would revive itself soon. Naofumi decided to form a small party and move on top of the beast's shell.
Meanwhile, Rishia was shown bonding with Naofumi and others. Even Ost, who hunted souls for the Spirit Tortoise, was getting respect and love from Naofumi and his friends.
"The Spirit Tortoise's head was cut off, but Ost, its familiar, is still alive. It could revive at any moment. The allied armies need to get back into fighting shape and fast. Naofumi makes the risky move of heading onto the Tortoise's back with only a small group, and tries to find its true weak spot," read the summary of "The Rising of the Shield Hero" Season 2, Episode 4, according to Crunchyroll.
The cast of the anime includes Asami Seto as Raphtalia, Kaito Ishikawa as Naofumi Iwatani, Yoshitsugu Matsuoka as Ren Amaki, Yoshitaka Yamaya as Itsuki Kawasumi, Rina Hidaka as Filo, Kana Hanazawa as Ost Horai, Kikuko Inoue as Mirellia Q. Melromarc, Maaya Uchida as Melty Q. Melromarc, Makoto Takahashi as Motoyasu Kitamura and Natsuko Hara as Rishia Ivyred.
The series is based on the original work of Yusagi Aneko and Seira Minami. The opening theme of "The Rising of the Shield Hero" Season 2, titled "Bring Back," is performed by MADKID. The ending theme, called "Yuzurenai," is by Chiai Fujikawa.
"The Rising of the Shield Hero" Season 2, Episode 5 is releasing Wednesday. Fans in the U.S. can watch the second season on Crunchyroll. The episode will stream in Japanese with English subtitles.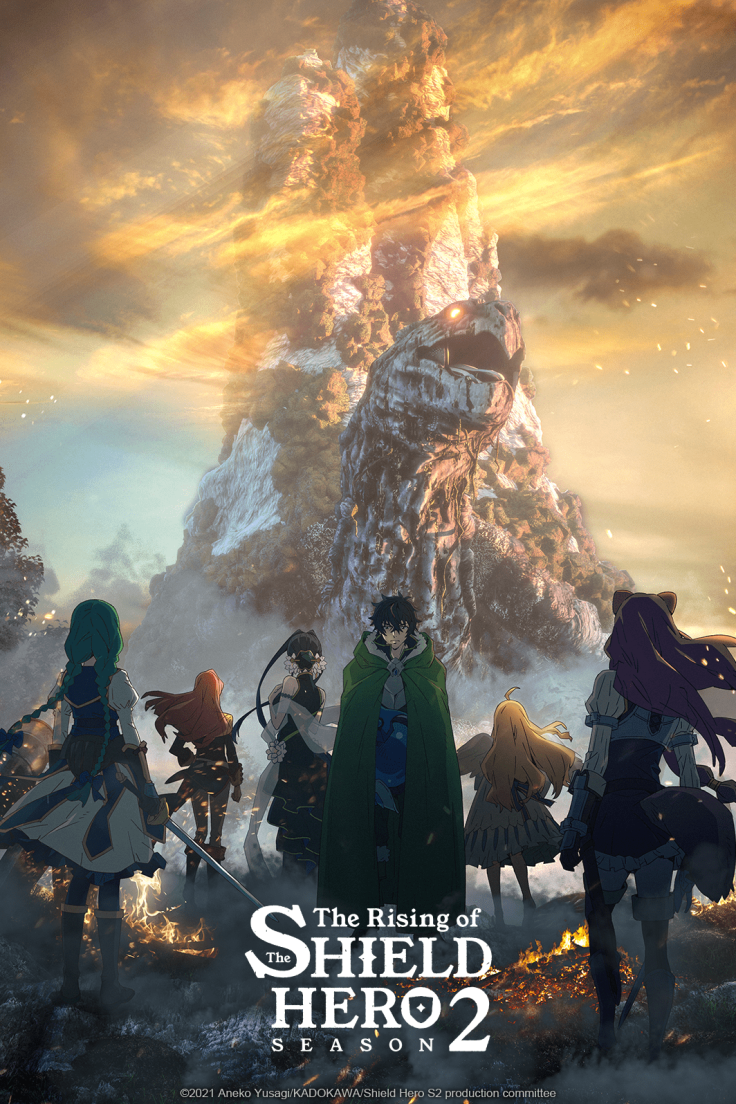 © Copyright IBTimes 2023. All rights reserved.