Rita Wilson Reacts To John Mayer's 'You Are Still You'; Reminds Her Of This Star
John Mayer impressed many with his latest Instagram live performance of his new song "You Are Still You." The singer shared a recording of the moment on his Instagram feed Sunday. The post earned several positive reactions including one from Rita Wilson.
"You Are Still You," Mayer captioned the post: "As performed on @currentmood, a song I wrote to remind you that every bit of who you were before this crisis began still resides inside you."
Wilson was among several fans, who felt Mayer reminded them of Fred McFeely Rogers, the creator and host of the child television series "Mister Rogers' Neighborhood." Wilson's husband Tom Hanks played Rogers in the 2019 biopic "A Beautiful Day in the Neighborhood."
"Um....you might want to put on a red cardigan and sneakers when you sing this, Mr. Rogers," Wilson replied. Her comment received over 670 likes at press time.
A fan commented, "@ritawilson thinking the SAME!!! So much goodness!!!" with a red heart and rainbow emoji at the end.
"@ritawilson I felt the same vibe! [crying laughing emoji] Kinda comfy," another user added.
Someone else commented separately, "It's so good that when you first started singing it I thought it was a Mr. Roger's song, which is just about the highest compliment I can give."
As previously reported, Rita Wilson tapped into her own musical skills while practicing social distancing. The "Sleepless in Seattle" actress uploaded a video of herself rapping along to Naughty By Nature's "Hip Hop Hooray" on Instagram in March.
She captioned the post: "Quarantine Stir Crazy See it to believe it."
Among those to comment under Wilson's post was fellow actress Jennifer Aniston.
"Yessssssss R Greeky!" the "Friends" star commented with three heart emojis.
Wilson and her husband Tom Hanks were the first Hollywood celebrities to announce they had tested positive for COVID-19 on March 11.
Under her comment on Mayer's post, a fan left a reply sending her well wishes in regards to Wilson and Hank's diagnosis.
"@ritawilson America was praying for you and Tom. We're all so happy and relieved that you've both recovered. Love to you and your whole family," the user replied with a sparkling pink heart and an earth emoji.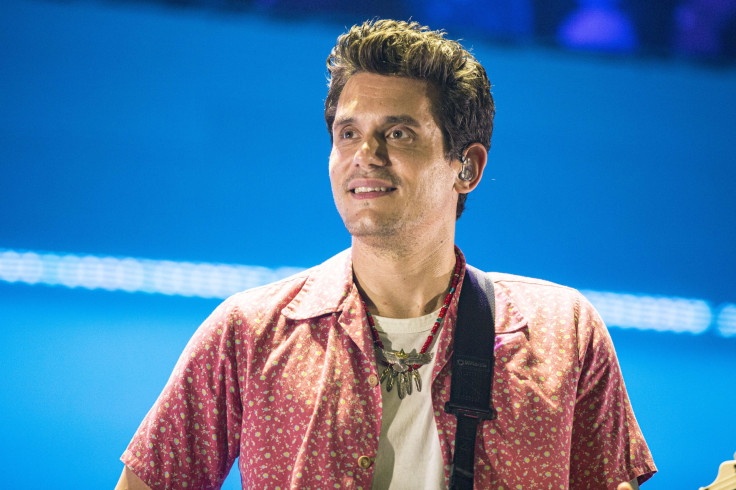 © Copyright IBTimes 2023. All rights reserved.