'Riverdale' Season 2 Cast Members Talk About Two New Love Storylines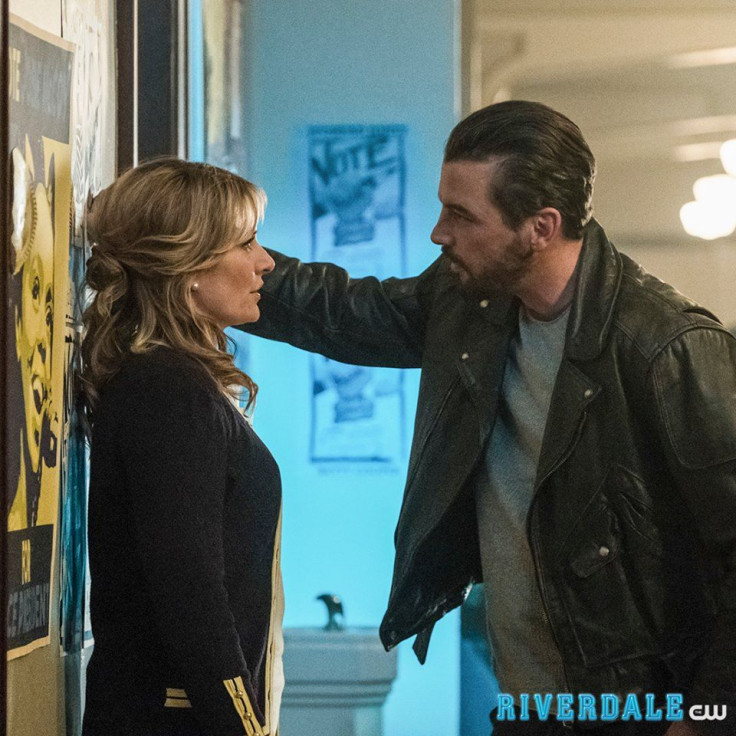 The cast of "Riverdale" Season 2 recently opened up about the two new love storylines in the hit CW series.
In this week's episode, Cheryl (Madelaine Petsch) and Toni (Vanessa Morgan) shared their first kiss, and the moment between the two characters was very romantic.
However, Petsch told Entertainment Tonight that filming the scene was an entirely different story.
"This is so disgusting, but I had snot dripping out of my nose. I didn't have time to wipe it, so this girl was, like, eating my snot. It was, like, in her mouth and after every take, I'd be like, 'Sorry!' Good thing Vanessa and I are best friends because otherwise, I think she will disown me at this point," she said.
Petsch and Morgan, who are real-life best friends, both agreed that kissing each other felt less awkward than kissing someone they didn't really know.
Meanwhile, Skeet Ulrich and Madchen Amick also opened up about the possibility of FP and Alice rekindling their romance.
"She happens to show up at somebody's doorstep to get a little something, something. A little serpent love may be in the trailer," she said.
FP and Alice dated when they were still in high school, but they lost contact after that. The two characters recently reunited after FP got out of prison for a crime that he didn't do.
While speaking with Us Weekly, Ulrich said that an actual love storyline for FP and Alice may be tricky because they are still both married to their respective partners.
"Well, all we really know about that is that his drinking drove his wife to leave with Jelly Bean. It's been acknowledged and expressed many times what Jughead wants to happen, which is the reconciliation of the whole family. Obviously, that's in the forefront of FP's mind and desired as well, hoping that that could work out… but he is a flawed man," he explained.
Jones also described FP and Alice's relationship in high school.
"I'd imagine pretty steamy, like most high school relationships. I think given the small-town nature and actuality of 'Riverdale,' it was probably something they thought would have legs and she went a different way," he said.
"Riverdale" Season 2 airs Wednesdays at 8 p.m. EDT on The CW.
© Copyright IBTimes 2023. All rights reserved.