Rob Kardashian Cries On 'Keeping Up With The Kardashians' Mid-Season Finale: 'I'm Sad' About Weight Gain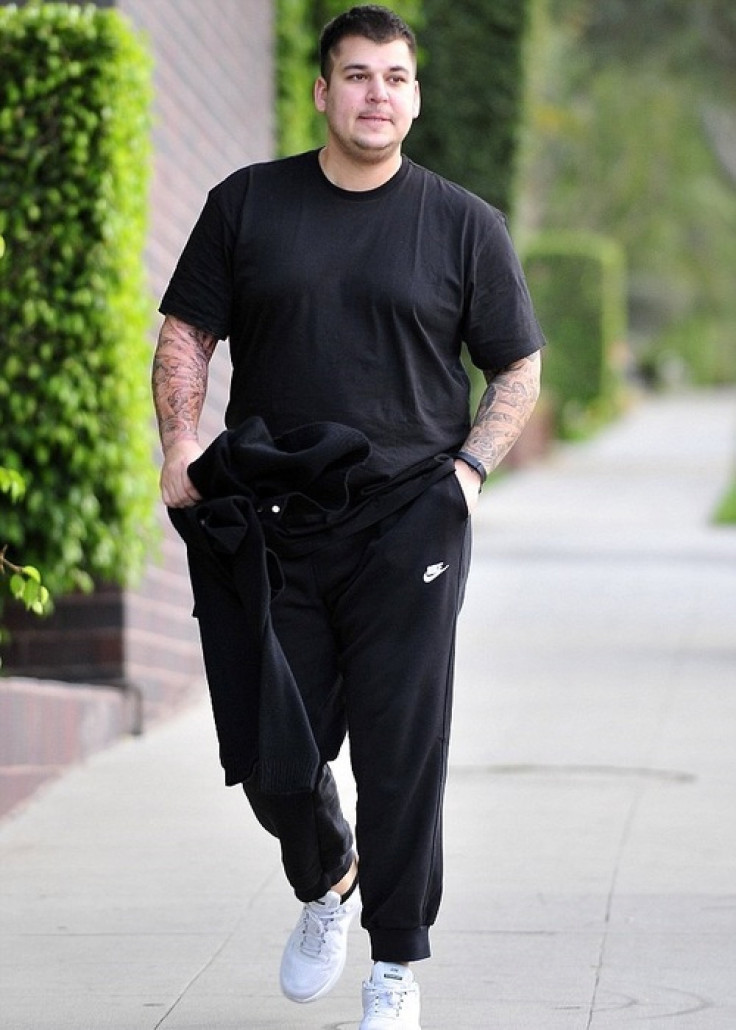 Rob Kardashian unable to hide his feelings on the mid-season finale of "Keeping Up With The Kardashians," after getting a health scare. The seventh episode of the ninth season, which aired Sunday, revealed that Rob's health has been declining since gaining a significant amount of weight last year.
"If he doesn't change his lifestyle right away he's going to end up diabetic and his organs are going to shut down," his mother Kris Jenner told Kim when she got Rob's results after sending him to get various blood tests done.
Kris later sat down with her son, and told him the news. "I don't wanna see something horrible happen to you [sic]. Your liver is supposed to be between 0 and 44. It's 217. Your liver is shutting down."
During Sunday's episode, after getting the bad news from his mother, Rob decides to go with her to have a number of his tattoos removed, for a "whole new beginning." His sister Kim visits as he is getting numbing cream, and asks to enter the room he is in, which is not being filmed by the show's camera crew.
Rob expresses his insecurities, telling Kim, "I don't really wanna film with my shirt off," but Kim tells her brother it will only be her. After she enters the room, Kris can be heard asking, "What's wrong? What's wrong, Rob? Tell me. Don't cry." After Kim asks if she can come in. and she says, "just me." Rob can then be heard crying as he reveals, "I'm sad. I don't' even wanna sit down because of how fat I am. I don't know I just don't know what to do."
Rob has been on a mission to lose weight after getting chubby once his relationship with singer Rita Ora went south last year.
At his 26th birthday party March 16 in Las Vegas, Kardashian told Us Weekly that he was slowly losing the weight. "I lost five to seven pounds last week. I'm trying to lose 40. It's a little journey, but it's good."
He frequently exercised with rapper the Game and was photographed by the paparazzi on hikes.
It seems he still has a long way to go. "I'm like 240 pounds right now, probably 235 pounds," he said at the time.
By the end of Sunday's episode, he was working with nutrition experts and celebrity trainer Gunnar Peterson, who also trains Kim.
© Copyright IBTimes 2023. All rights reserved.