Rob Kardashian Instagram: What Should Brands Do When Instagram 'Influencers' Go Off The Rails?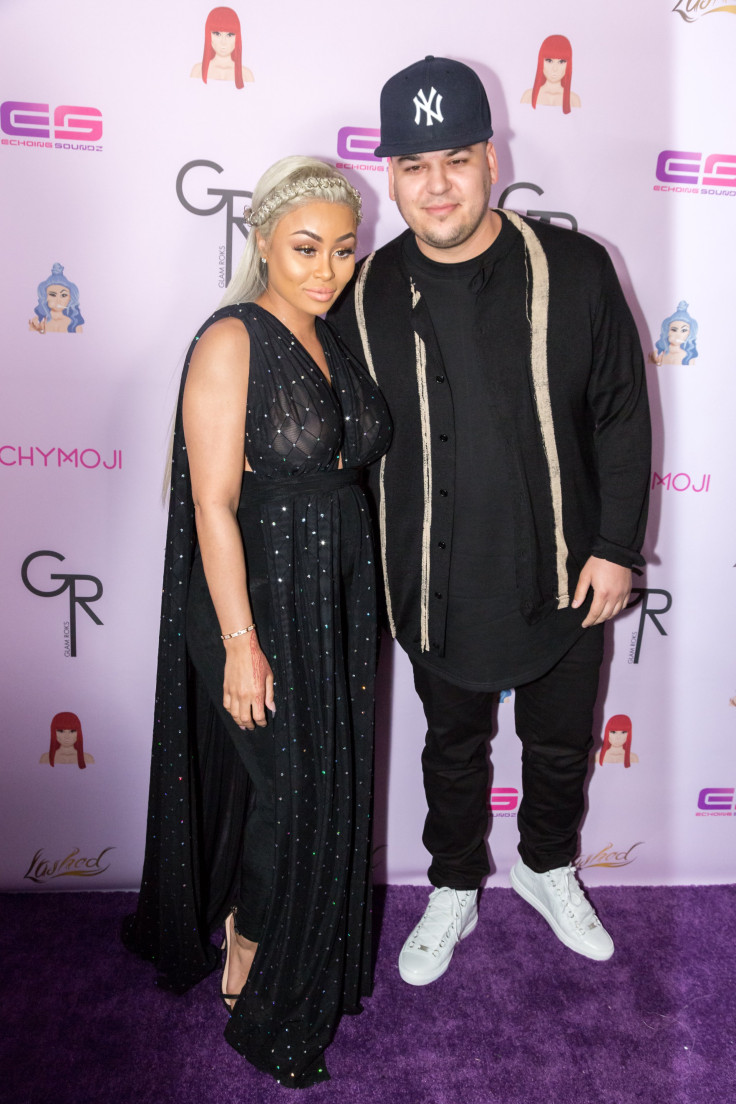 Brands have partnered with celebrities like Rihanna and Zendaya to sponsor their products on social media, but what happens when the influencer they're doing business with misbehaves, like Rob Kardashian did recently?
Rihanna advertises Puma on her Instagram, while Kim Kardashian promotes Express Smile, a teeth whitening company. Former One Direction members and Nickelodeon actresses, like Victoria Justice, also promote brands on Instagram, a platform popular among young people.
Read: Snapchat Update: How To Insert Links, Use Creative Backgrounds, New Voice Filters
Rob Kardashian, who had his Instagram account shut down, has used social media to promote his Arthur George sock line. He also promoted Express Smile Atlanta, a teeth whitening service and has posted pictures of APL sneakers on Instagram saying: "Honestly, these are the cleanest shoes ever @APL." He did the same on Twitter when he posted: "APL made amazing shoes in support of Breast Cancer Awareness. Support the cause at http://APLrunning.com please RT." Rob Kardasian also promoted Blac Chyna's cosmetics company on his Instagram in March.
He recently went on a rampage on Instagram against his ex-fiancée Blac Chyna, which included explicit pictures of her, causing his profile to be shut down. Influencers like Rob Kardashian are considered "high-risk," according to Sarah Ware, CEO and Co-Founder of Markerly, an influencer marketing technology partner.
"When a brand contracts a high-risk influencer they should not be surprised when, and if, an incident occurs," Ware told International Business Times. "Influencers with cleaner images are much safer and influencers who have built up a clean public image are very careful not to engage in any behavior that could cost them a sponsorship."
Human influencers are more effective than other advertising methods, since they could have millions of followers. However it also raises a problem, since they "aren't as easily controlled as banner ads," Ware said.
Since humans are unpredictable, brands try to avoid long contracts with high-risk influencers.
"There is a difference between an endorsement and someone being a brand ambassador," said Ware. "When brands choose to engage with those who are considered high-risk, they typically do not engage with them on a long-term basis."
Read: Blocked By Trump: Twitter Users File First Amendment Rights Lawsuit Against President
Markerly includes stipulations in their contracts which vary from brand to brand. For example, an auto company may stipulate that an individual cannot get arrested for a DUI within a certain timeframe or else the contract is void and the person could face penalties.
What Marketers Could Do When Influencers Misbehave
Ware says an influencer misbehaving can bring up an opportunity for brands to speak out about their values and showcase themselves in a positive manner.
"Quick reactions and a public apology as well as severing ties with the influencer are opportunities for brands to stand up for what is right," said Ware.
Using the case of Rob Kardashian as an example, if a brand wanted to repair any damages, it could release a public statement immediately, cut ties and condemn the influencer's behavior. The brand could also donate a percentage of sales to an organization that protects women from sexual harassment, Ware added.
"We've seen brands cut ties for much less, for example, a home DIY blogger described the tear-down home they were going to buy and remodel as a 'crack house' and the brand required the sponsored post be deleted from the website immediately," Ware said. "You can't always predict what will set a brand off, and that particular description never crossed the bloggers mind as being something offensive. These things are not always as black and white like revenge porn."
FTC Warns Instagram Influencers Over Connections With Marketers
Ads on social media promoted by influencers have garnered the attention of the Federal Trade Commission. This year, the FTC sent more than 90 letters to influencers and marketers reminding them to disclose their relationships with brands they are promoting. The FTC said the connection between an influencer and a marketer should "be clearly and conspicuously disclosed, unless the connection is already clear from the context of the communication containing the endorsement."
The FTC also said some posts aren't clear to social media users that they are promotions, since they may not understand that s disclosure like "#sp," "Thanks [Brand]," or "#partner" in an Instagram post means it's sponsored.
The letter comes after Public Citizen and affiliated organizations filed petitions urging the FTC to take action on non-disclosed advertisements on Instagram.
© Copyright IBTimes 2022. All rights reserved.
FOLLOW MORE IBT NEWS ON THE BELOW CHANNELS