Rob Kardashian Asks Family For Forgiveness For Dating Blac Chyna And Drama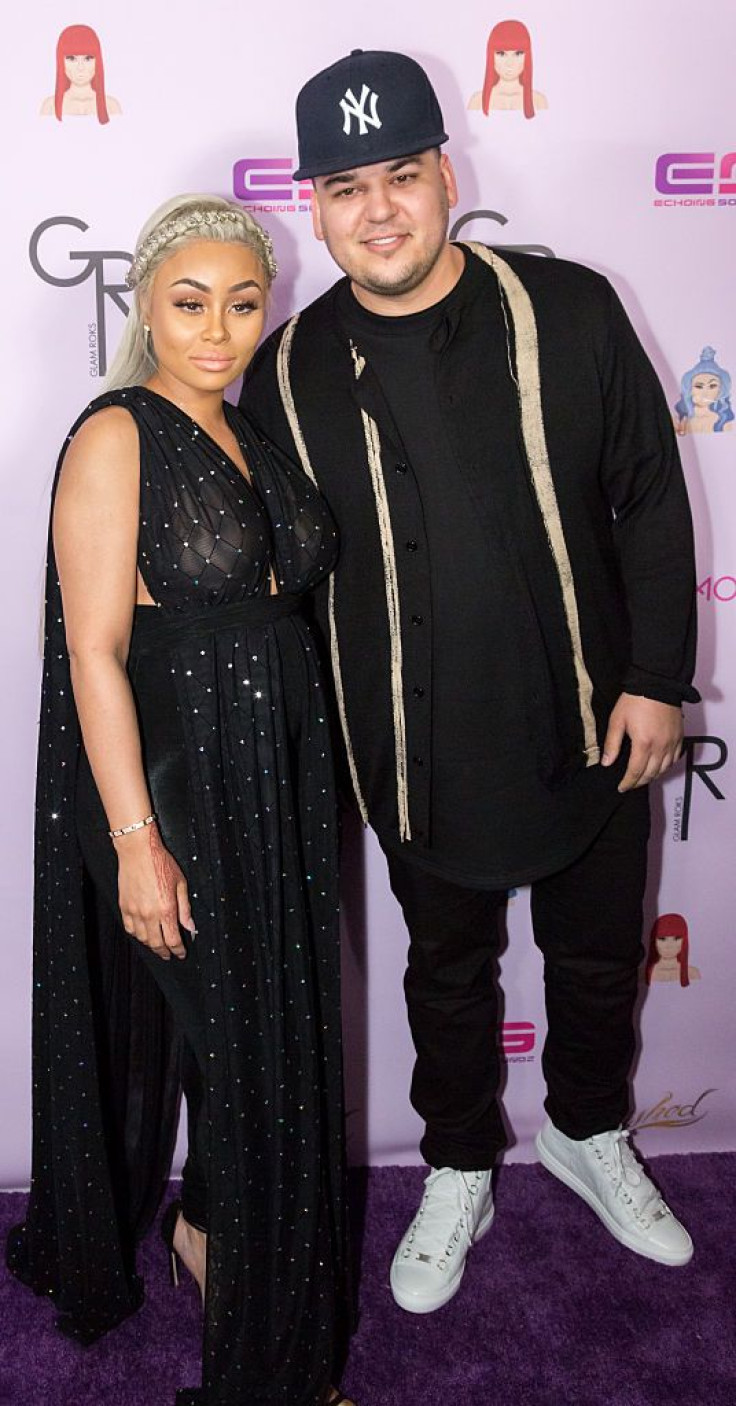 Although there is plenty of drama surrounding Rob Kardashian, the reality star decided to make peace with his family after going on a social media rant and exposing intimate details about Blac Chyna, the mother of his daughter Dream.
On Wednesday, TMZ reported that Rob has sat down with his famous family and formally apologized to them for cyberbullying Chyna. Sources told the media outlet that the reality star has spoken with his famous sisters Kim, Khloe and Kourtney Kardashian as well as Kylie and Kendall Jenner and his mother Kris.
READ: Blac Chyna Will Never Get Back With Rob Kardashian
The "Rob & Chyna" star told the "Keeping Up With the Kardashians" brood that he regretted not dealing with his relationship issues in private and knows he was wrong for releasing nude photos and exposing Chyna's plastic surgery on social media.
Although he told his family that he would never behave in such away again, Rob denied that he ever beat up Chyna despite her claims that he physically abused her.
Rob also told the family that they were right about Chyna being "bad news" and he admitted that he should have listened to their warning from the very beginning. The reality star also confessed to staying with Chyna longer than he should have because he wanted Dream to have the same upbringing that he experienced.
Rob grew up in a two parent home and hoped that his daughter would be afforded the same opportunity. The family has accepted his apology and is hopeful that in the future he will listen to their advice.
The social media obsessed brood has remained notably silent throughout Rob's drama. However, sources close to the star have claimed that they have not addressed the situation in an effort to end the constant fighting between the former couple for the sake of Dream.
On Monday, Chyna was granted a restraining order against Rob, ordering him to cease cyberbullying his ex and refrain from posting photos or videos of her, or making any personal comments about her. The reality star is also no longer allowed to go near her.
Rob's lawyer, Robert Shapiro, told TMZ that his client's cyberbullying of Chyna was "a spontaneous reaction that he regrets."
Not long after that comment, Chyna's lawyer, Lisa Bloom, called Rob out on Twitter for keeping up his social media insults about her client on his account even though he claims he regretted it. "Your lawyer says you're sorry. If that's true why are your hate filled lies still up?" she tweeted.
READ: Blac Chyna Files Restraining Order Against Rob Kardashian
Rob's tweets about Chyna were later removed from his Twitter page. Despite their issues with one another, Rob and Chyna both agreed that they want to share custody of Dream with each parent entitled to physical custody 50 percent of the time.
The former couple has no plans to fight one another in court over their daughter. For now, it looks like they are both making an effort to keep things civil and move on from the drama.
© Copyright IBTimes 2023. All rights reserved.
FOLLOW MORE IBT NEWS ON THE BELOW CHANNELS